"This issue of cyber attacks on nuclear-related facilities or activities should be taken very seriously. We never know if we know everything or if it's the tip of the iceberg." – Yukiya Amano.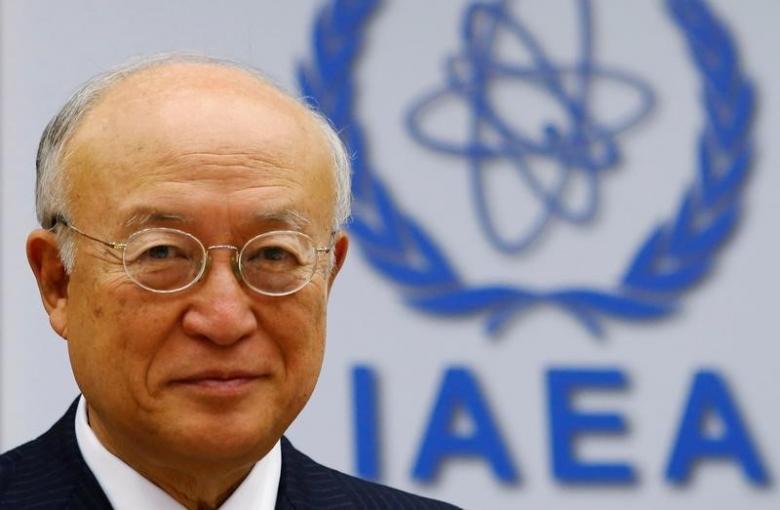 A nuclear power plant was targeted for a disruptive cyberattack a few years back, and "there is a serious threat of militant attacks on such plants," said the head of U.N. nuclear watchdog on Monday.
Yukiya Amano – Director of IAEA (International Atomic Energy Agency) – also mentioned a four-year-old case in which attacker tried to smuggle some amount of highly enriched uranium that could be used to manufacture a so-called "dirty bomb."
During Amano's visit to Germany on a meeting with Foreign Minister Frank-Walter Steinmeier, he told German newspaper and Reuters that, "This is not an imaginary risk."
He did not reveal the details but told that the cyber attack did "some disruption" at the nuclear plants, although it did not seem serious because the nuclear plants did not shut down its operations. He said he had not disclosed the cyber attack in public before.
"This actually happened and it caused some problems," Amano said, "the attack was disruptive, not destructive."
After the emergence of more advanced malware has raised the concerns of cyber attacks on nuclear plants over the recent years. The issue flared up again when the Belgian media reported that "the suicide bomber who killed 32 people in Brussels on March 22 originally looked into attacking a nuclear installation."
In April, German utility RWE increased its security after its Gundremmingen nuclear power plant was compromised with computer viruses. The company told however that it did not pose a threat to its operations.
Korea Hydro & Nuclear Power Co Ltd, which operates 23 nuclear reactors in south Korea, told that in 2014 it was increasing its cyber security of nuclear plants after a non-critical data content was stolen from its computer systems, although it did not pose risks.
Security researchers say blowing up a nuclear reactor is beyond the skills of militant groups, but the nuclear industry has some vulnerabilities that could be exploited.
Amano flagged the case at an IAEA cyber security conference back in 2015 and said it will be a memorandum for a broader nuclear security summit in Vienna in December.
Share this article
About the Author
Peter Buttler an Infosec Journalist and Tech Reporter, Member of IDG Network. In 2011, he completed Masters in Cybersecurity and technology. He worked for leading security and tech giants as Staff Writer. Currently, he contributes to a number of online publications, including The Next Web, CSO Online, Infosecurity Mag, SC Magazine, Tripwire, GlobalSign CSO Australia, etc. His favorite areas Online Privacy, AI, IoT, VR, Blockchain, Big Data, ML, Fintech, etc. You can follow him on twitter.
More from Peter Buttler
Related Posts