Indian embassies in 7 countries experienced a severe data breach and more than 900 individuals sensitive information leaked due to poor online security measures.
Two grey hat Security Pentesters duo, known by the name Kapustkiy and Kasimierz breached the Indian Embassies in 7 countries including Switzerland, Romania, Mali, Malawi, Libya, and Italy.
The two Security Pentesters evangelist turned grey hat, to raise awareness of cyber security and force websites administrators to take security measures on a serious level.
The duo exploited the SQLi injection flaw of the site and successfully breached the database.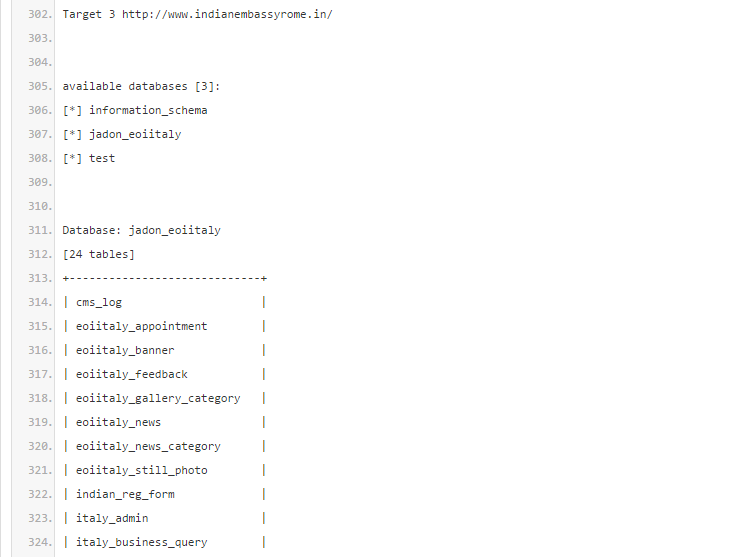 When BeEncrypted contacted Kapustkiy, he said they contacted the Indian embassies to report the vulnerability and the ministries consistently ignored their reports, which led to such actions. Talking about the reporting Kapustkiy said, 'It's like they didn't care, and after this breach, they will strengthen their security in the future.'
It is not the first time that Indian embassies ignored such reports; the ministries have a history of security breaches because of their negligence to security measures, even after frequent breaches especially from neighboring countries.
The Indian embassies' websites shut down to fix the situation, and the duo hopes they should have fixed the vulnerability by now.
The breach includes 7 databases and over 900 entries of individuals with sensitive information. However, Kapustkiy says they refrained from leaking the real addresses, city, zip code, and other passport details.
The embassy should consider strengthening its security after this incident because it can be very harmful if the leaked information belongs to a high-profile diplomat.
Back in 2013, experts at FireEye identified a group of hackers linked to China that conducted a cyber espionage against foreign affairs ministries in the Europe. The espionage campaign was dubbed as 'Operation Ke3chang,' and in March the same hackers attacked Indian embassies across the world and targeted diplomats.
However, when asked about the similarity and link between such group, Kapustkiy said they didn't do this under any 'operation,' and they did it on purpose so that the Indian embassies should strengthen their security better. And after the shutdown, it's time they knew they had to fix it.
According to FireEye research, India is the 6th largest country in which 38 percent organizations are susceptible to Advanced Persistent Attacks (ATPs).
This incident should serve as an example for other agencies, especially foreign ministries to strengthen their security and make security policies as part of their organization IT strategy.