How to hide downloading files from ISP? From the very start of the hilarious popularity of P2P file-sharing systems, this question remained one of the most popular in countries with strict copyright and downloading policies. Although the main part of users has switched to virtual private networks, they've found that not every provider can combine high speed with excellent service quality for Android. Although most providers can guarantee a high level of privacy, not every provider can successfully work with Android-based devices.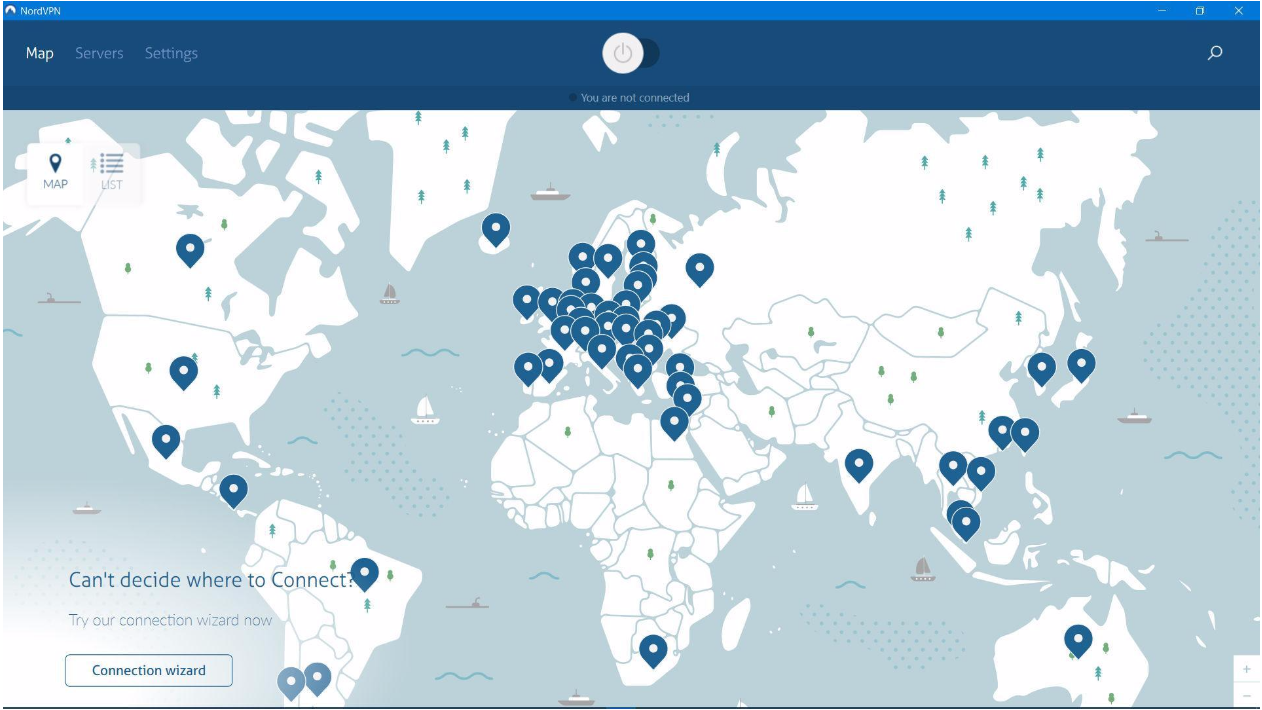 Which qualities should the right service have?
If we think about the right qualities for VPNs for P2P, it is not that hard to mention the high downloading speed, defense from phishing attacks, and geographical flexibility. According to Bestvpnrating's nordvpn review, NordVPN satisfies all the specs mentioned earlier, so it is a good example of the right service (although it may not be ideal for you). NordVPN helps to maintain outstanding security for P2P file-sharing by:
Right geographical location
the main server of NordVPN is located in Panama, where internet regulations are less strict than in most countries. That is why its service can completely ascertain to its clients that it has no interest in revealing confidential information to anyone interested. Apart from that, the provider has more than 750 servers in 60 countries, covering a large part of this world.
Personal information protection and security
NordVPN does not store your logs. The only information kept in the service database is your e-mail, name, and payment details. Thus, the most cautious customers can feel fully protected by using anonymous mail services and payment systems like Bitcoin, supported by NordVPN. Furthermore, users who worry about security are free to use OpenVPN and IKEv2 encryption protocols offered by the service. Lastly, NordVPN does not allow unencrypted requests from DNS servers using a separate DNS resolver, ensuring 100% security of all requests.
One of the most sophisticated encryption methods
NordVPN employs 256 bit AES OpenVPN protocol, one of the most sophisticated encryption protocols ever known. It also uses double encryption, which stays inaccessible for any hacker or external agency. This knowledge ascertains all clients that no one else can intrude into a flow of files during your P2P file sharing. In addition, NordVPN is suitable for gaming consoles and routers.
Installation and user interface
having created an account, your access configuration is limited to downloading and installing the client application. Although it may seem difficult to do, everything is easy with NordVPN. The company website has all the necessary links and step-by-step illustrated setup instructions for all the operating systems the service supports. Once you have the application up and running, you can select servers by country or by type of connection. There are no complex settings and configurations; you establish a connection with a server just in one click.
Tariff plans
affordable prices are another good thing about NordVPN. The annual subscription costs $69, slightly more than $5 per month. This is one of the greatest offers on the market if we consider iron-clad security provided, high connection speed, and ease of use. In the case of a monthly payment, you will pay more, $11.95 each month. However, there is an alternative: you can pay $42 for a semi-annual subscription, which is $7 in a month. No matter what tariff plan you choose, you will get the unlimited speed with the simultaneous connection of up to six devices, including PCs, smartphones, tablets, and even routers.
CyberSec
This feature works as a real antivirus, blocking all suspicious sites and web applications. This feature will defend your network from all possible malware and phishing attacks that might intrude into the system.
Technical features
being a one-of-a-kind service, NordVPN provides its customers with the opportunity to benefit from establishing six different connections simultaneously, the Kill Switch option, and full compatibility with all the operating systems. Among other benefits are encrypted chats of up to 5 people, with the auto-deletion option; a free proxy tool that allows you to select a country yourself; a special extension for Google Chrome; and a dedicated proxy for YouTube.
Mobile functionality
smartphones and tablet devices are actively occupying the market, and many operations are made precisely on them. So it is necessary to choose a VPN provider for Android or iOS, especially carefully since some bank cards may be connected with your phone or tablet. NordVPN has proved to be a secure tool to use on any device without risking your security.
Banking options
the company accepts credit cards from major banks and payments through PayPal, Skrill, Webmoney, and Bitcoin. So you can easily choose the best payment option for you and save a lot on a commission. On top of that, there is also a one-month money-back guarantee, which is a good thing if you do not feel comfortable using the service.
Additional tools for protecting information
the company regularly offers extra tools for its "royal" customers. It can be secret notes, an encrypted chat, and a wide choice of proxy servers to choose from.
Responsive customer support
NordVPN has proved its high level of professionalism in customer support. Apart from the FAQ section on the website, where you can find valuable information on using the service, there is also an option to contact the support team online. You can submit a request and receive an irrefragable answer shortly. Customer support is available 24 hours a day and works without any breaks and holidays, which is good for the service.
Is it enough for P2P sharing VPN?
Don't think you can find all these features in all VPN service providers designed for P2P file sharing. Every company uses a unique set of characteristics and features. You can find even cheaper providers, which claim to offer the same protection level, but you should always consider their speed of downloading. Even though your system may be 100% safe and protected from external intrusions, you will not accept that downloading the song takes more than a minute.
If you don't want to waste your time downloading free versions and testing them with random files, read professional reviews of virtual private networks. You can spend half an hour reading, which saves entire weeks and months because you will already know what to expect from the service. This is a more reliable source of information than advertisements and corporate sites.
One of the main advantages of NordVPN is the low cost of a subscription with a wide range of available services and servers. What is more, when "buying" one subscription, you can connect up to six devices simultaneously (for example, for the whole family). If you will use it for Windows only, then NordVPN is the best choice in terms of both price and quality. Consider that there is a 30-day money-back guarantee. So if you do not feel comfortable using the service, you can always request your money back.