Quick List Of Anti-Malware
Well, if you're looking for the best free anti-malware software, then here are the best options:
A report showed that global cybercrime damages are expected to reach $10.5 trillion annually by last 2025. As our lives move increasingly online, we become more and more of a target for criminals. And one of the easiest ways for criminals to access your data is through malware and viruses. That's why it's so essential to have the best anti-malware software installed on your computer. 
These programs can help protect you from hackers and criminals looking to steal your data. But not all anti-malware software is created equal. So which program should you choose?
This article discusses the best free anti-malware software options currently available to computer users.
The Different Types of Anti-Malware Software
There are several different types of anti-malware software available on the market. The most common types are as follows:
1) Antivirus software: It protects your computer from viruses. It can detect and remove viruses from your computer and help prevent new viruses from infecting your system.
2) Anti-spyware software: This type of software is designed to protect your computer from spyware and other forms of malware.
3) Anti-rootkit software: It is designed to protect your computer from rootkits. A rootkit is a malware that hides in the operating system and allows hackers to access your computer undetected. Anti-rootkit software can detect and remove rootkits from your system
4) Anti-phishing software: It protects your computer from phishing attacks. In a phishing attack, the hacker tries to obtain your personal information (like your username and password) by masquerading as a legitimate website or person. Anti-phishing software can detect and remove phishing attacks from your system
5) Anti-malware software: This software is designed to protect your computer from malware. It can detect and remove malware from your system and help prevent malware from infecting your system.
This post will only discuss the best free anti-malware and antivirus software.
11 Best Free Anti-Malware Software
Read the reviews below and can get a more clear idea of each best anti-malware software.
1. TotalAV – Ultimate Anti-Malware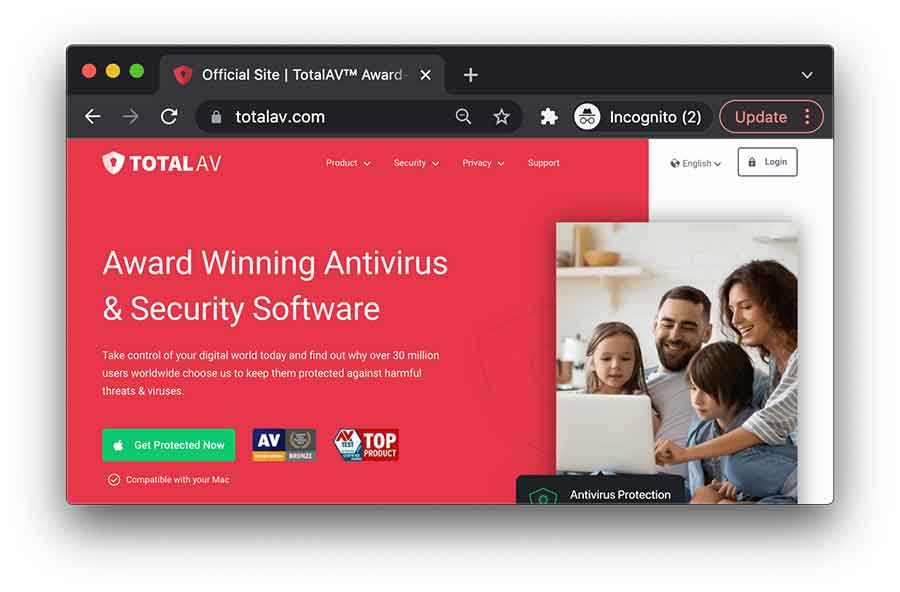 Cloud-based malware scanner
Destroy malware specimens more effectively
Ad-free
User-friendly interface
Do not require administrator privileges
TotalAV's cloud-based malware scanner is the best free anti-malware removal tool common among users. It discovers and destroys more malware specimens than most antivirus software, successfully identifying even more advanced ransomware and cryptojacking files. Unlike other antivirus programs for Android, it does not need administrator privileges or root access to work correctly. The user interface is also intuitive and easy to use and doesn't contain unnecessary features or settings. As another plus, it's ad-free.
Another impressive feature of this anti-malware software is TotalAV's phishing protection feature. It uses a huge blocklist to identify known phishing sites and an AI-powered phishing detection system to detect new threats. In terms of functionality, the program can do everything that its competitors are capable of doing with ease and convenience. During testing, the anti-phishing tool achieved a near-perfect detection rate by blocking me from visiting more malicious locations than Chrome's native phishing tool.
2. Norton 360 – Great Anti-malware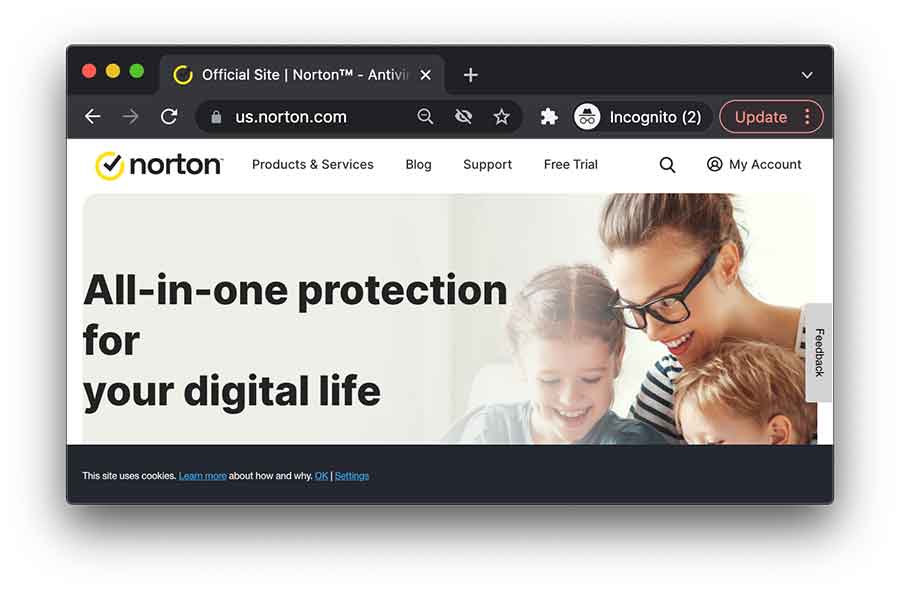 Malware detection
Excellent phishing prevention
Keen firewall
Online banking and shopping protection
Parental controls
System optimization tools
Dark web monitoring feature
Norton offers the greatest anti-malware removal software in 2023 — and while it does not currently have a free plan, it does provide a risk-free 60-day money-back guarantee, giving you two months to see whether it suits your needs. The software provides superior malware detection against all known and emerging cyber dangers, excellent phishing prevention, a keen firewall with numerous customization choices, and online banking and shopping protection.
Moreover, Norton is perfect for users who want to ensure that their computer is safe from all potential threats. The Norton antivirus software also includes a VPN service and a password manager, making it an even more valuable investment. Additionally, the parental controls feature allows users to restrict access to specific websites and content for their children. The system optimization tools keep your computer running smoothly. Finally, the dark web monitoring feature alerts you when you visit a website that is known to be associated with criminal activity.
3. Avira – Award Winning Tool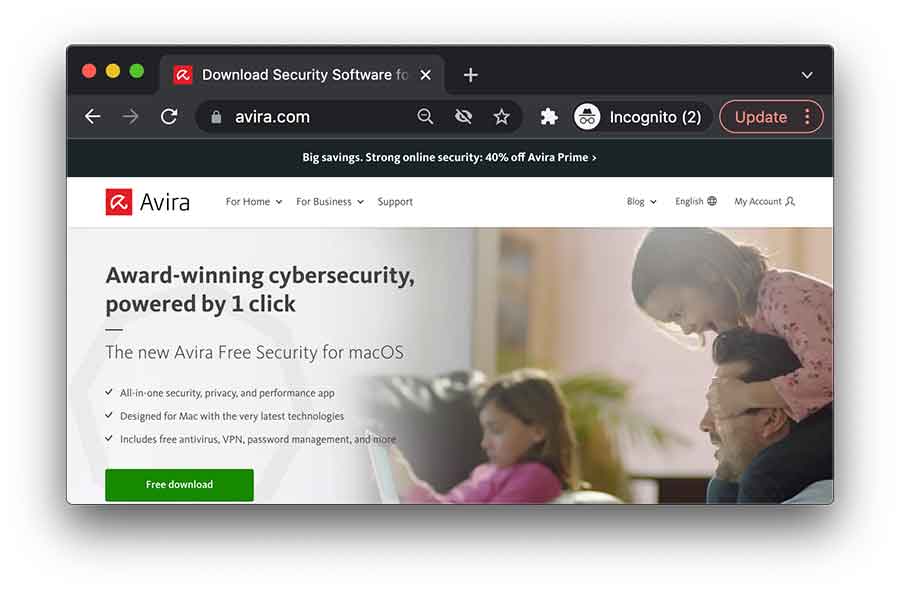 Real-time protection
Lightweight
Detects potentially unwanted apps
Blocks harmful websites
Ad-blocker feature
Avira Free Security for Windows offers one of the most effective antivirus engines on the market — it works entirely in the cloud, so there's no need for its detection and analysis on your PC. During the research, Avira's antivirus software recognized almost all of the malware files previously downloaded to the computer, and there was no slowdown during scanning. This makes Avira quick, lightweight, and resource-efficient anti-malware software.
The malware removal tool is not completely free to use. It offers various subscription plans with varying prices, so you can choose a plan according to your need.
4. Panda Security – Next Generation Security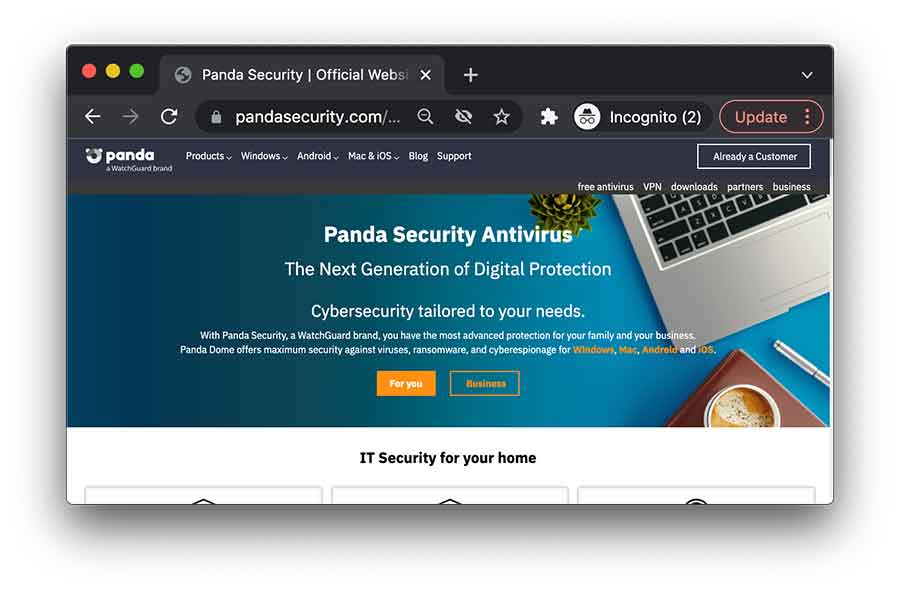 Lightweight
Easy to use
Panda rescue kit
Privacy auditor
Panda Free Antivirus is another best free anti-malware removal tool that is secure and simple. It discovered considerably more adware, spyware, and ransomware files than Windows Defender did during testing. Panda's real-time protection also worked effectively in the tests by blocking almost all malware files downloaded to the PC. It has a gaming mode in its free antivirus plan. When you're playing a game or watching a video on full screen, Panda suspends notifications automatically.
Another advantage of using Panda is the Rescue Kit feature, which allows you to download a bootable version of Panda to a USB drive and use it to clean an infected PC. It only lets you connect to one server at a time, but the connection speeds are fantastic. It also includes a secure VPN, which allows you to browse safely and securely without being tracked.
5. Kaspersky – Best For Malware Removal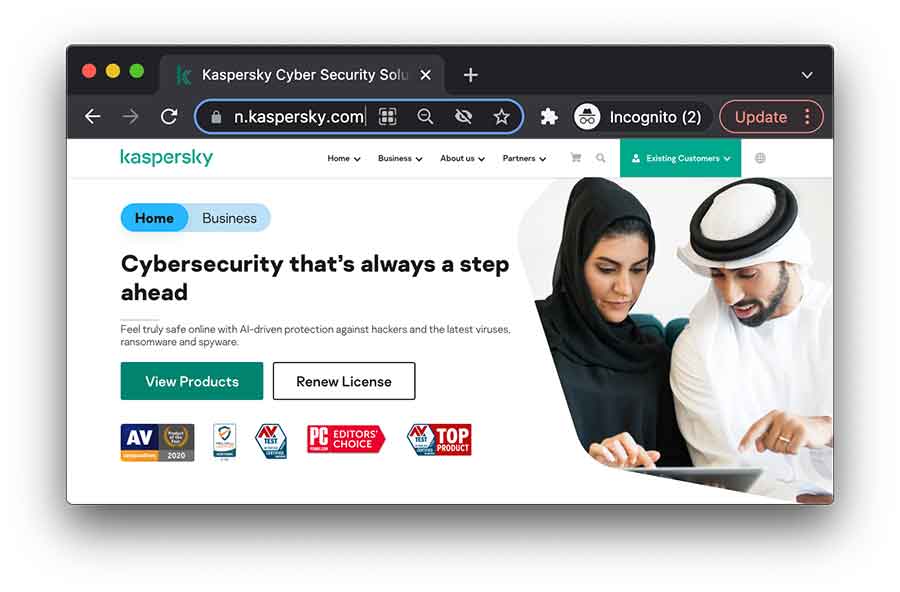 Ensures fast browsing speeds
VPN feature for data encryption
Adaptive security
Password manager
Kaspersky Security Cloud is a comprehensive security suite that offers many features, including anti-malware protection, a password manager, data breach monitoring, system cleanup tools, and more. One of the best things about Kaspersky is that it offers a VPN service with 200 MB of data each day. This VPN service is perfect for users who want to browse the internet safely and securely without being tracked. It also comes with a file shredder for securely deleting files and a virtual keyboard for entering passwords and other sensitive information.
If you want access to its unlimited VPN, password manager, parental controls, and web security features, you'll have to upgrade to one of Kaspersky's premium plans, which start at $29.99 per year. Moreover, it also offers a free version. But free users can only check the email linked to their Kaspersky account (they have to do it manually, unlike paid customers who receive automatic data breach checks), and there is no option for priority notifications in such cases. A 30-day money-back guarantee is included in all Kaspersky purchases.
6. Malwarebytes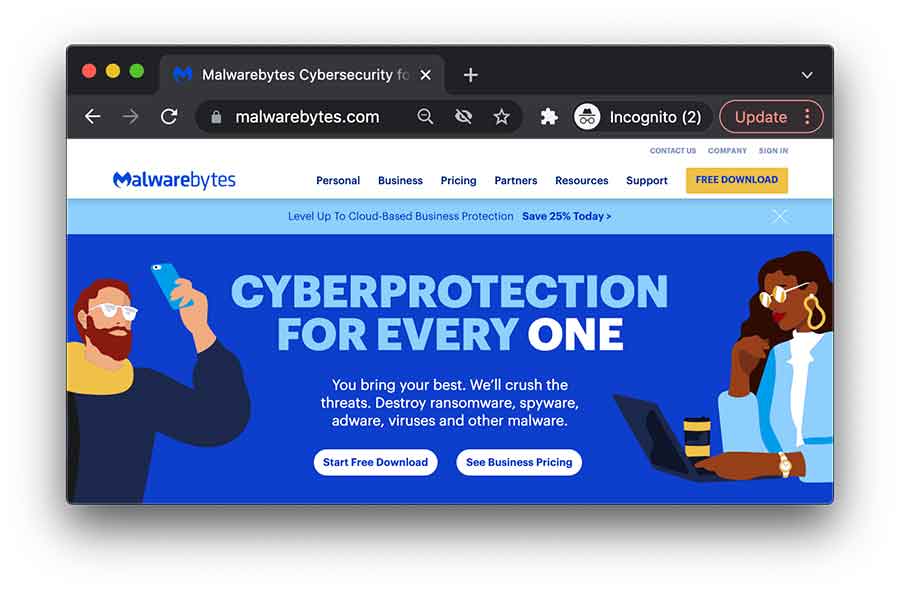 Delivers fast and secure browsing experience
VPN add-on feature
Block ads and harmful websites
Reputation scan feature
Those who don't want to deal with complicated installation processes or need a simple anti-malware software can install Malwarebytes. It detects all kinds of malware and boosts your digital privacy. The free version offers a browser plugin that guards against malware, advertising, trackers, frauds, and PUPs in addition to a scanner. Another impressive feature is that all of the protections are turned on by default, so there's nothing for you to do (but you may quickly disable one or more of the security).
The free version of Malwarebytes is a simple virus scanner with a decent phishing detection feature but to obtain real-time scanning, you'll need to upgrade to Malwarebytes Premium, including coverage for up to 5 devices and $39.99 per year. The cost of Malwarebytes Premium + Privacy is $99.99 per year. Both of Malwarebytes' premium plans come with a 60-day money-back guarantee.
7. Bitdefender Antivirus Plus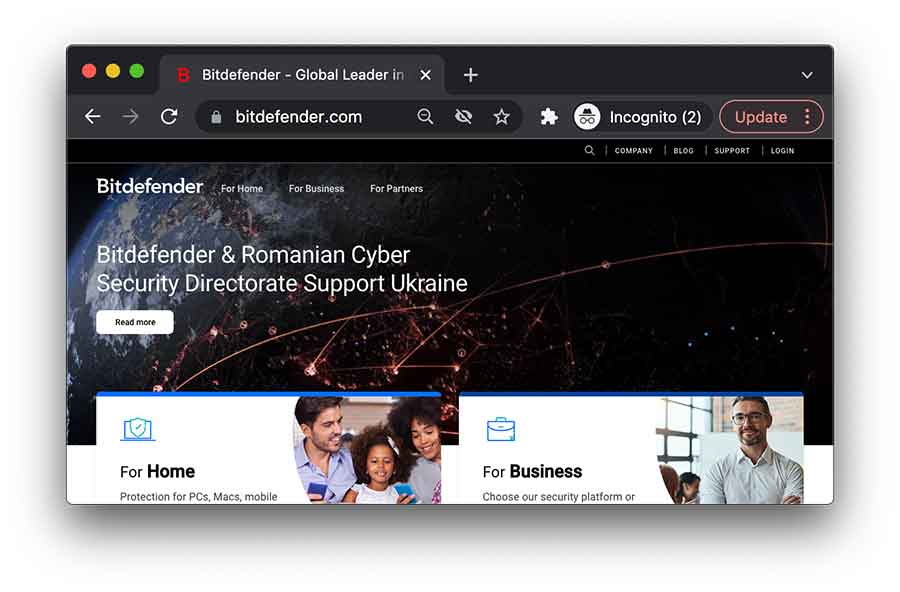 Anti-malware and anti-ransomware protection feature
Network threat prevention
Comprehensive support
Parental controls
Bitdefender Antivirus Plus falls into our top pick for entry-level antivirus software. Although it has malware-detection rates that are merely adequate, they are still superior to those of most other antivirus programs on the market. Its scans are very demanding, but they increase the system load a little bit. You can enjoy maximum protection with the software as it offers advanced features like; a Wi-Fi network scanner, a file shredder, and protection against encrypting ransomware
Bitdefender Internet Security adds parental controls, web camera protection, and a two-way firewall. At the same time, Bitdefender Total Security tops it off with an anti-theft feature for laptops, a system optimizer, and licenses for Bitdefender Antivirus for Mac and Bitdefender Mobile Security for Android. Bitdefender Family Pack, which provides Total Security on up to 15 devices for $120 per year, is the greatest bargain.
8. McAfee Internet Security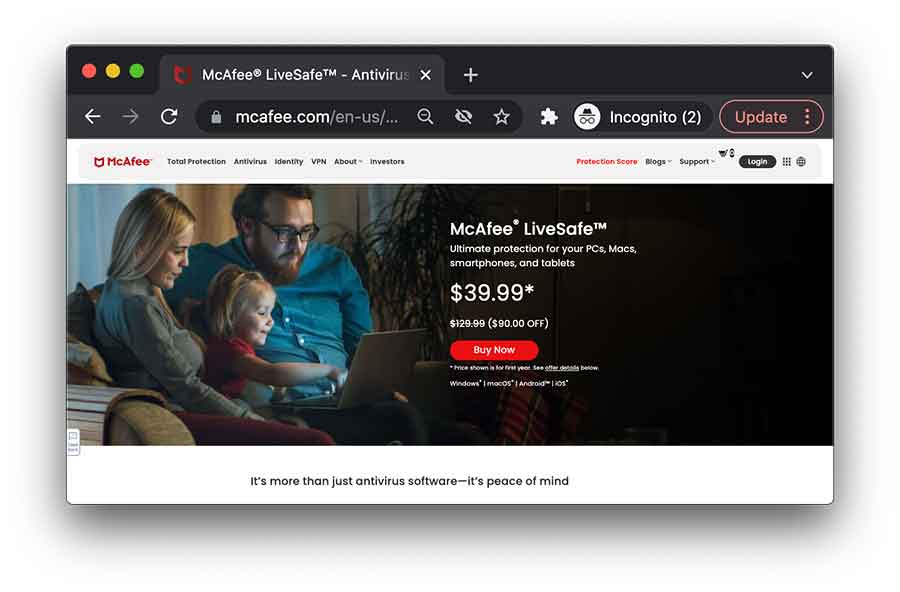 Real-time protection
Easy to use
Identity monitoring
Password manager
McAfee's malware detection has improved dramatically over the last several years despite its mushy name. It is the most full-featured antivirus software available, with many security functions like unlimited VPN access without any limits or conditions attached.
You'll need to purchase McAfee Total Protection or its sibling, McAfee LiveSafe, to use parental controls or one of the finest password managers on the market. Those two security suites' multi-device licenses also include an identity-protection service. However, none of the McAfee programs have a secure browser or web camera protection, which are standard features in other premium antivirus software. McAfee AntiVirus Plus, costs $60 per year for software for up to 10 devices running Windows, macOS, iOS, or Android and includes a file shredder and two-way firewall protection by default (you can pay an extra $20 for 20 additional users), is a fantastic deal.
9. Trend Micro Maximum Security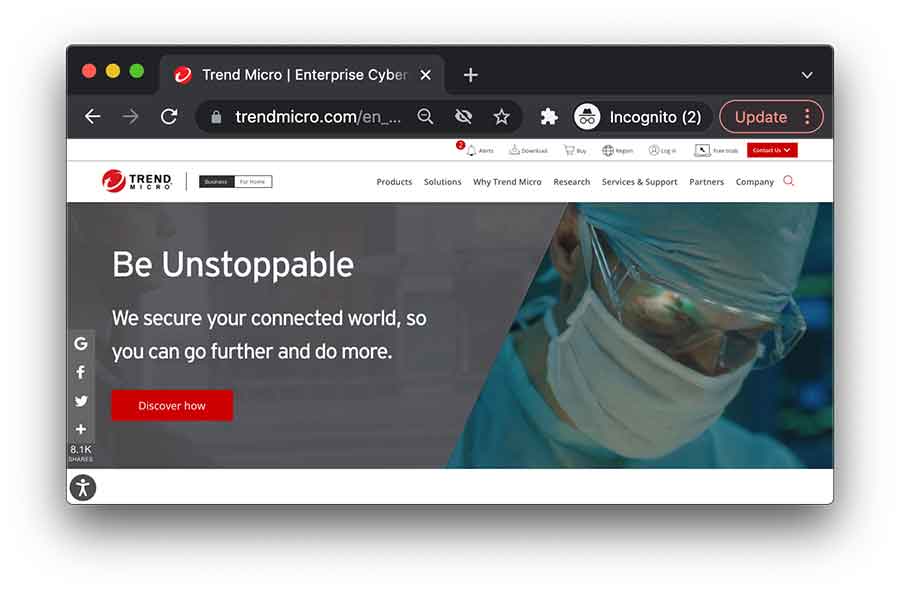 Parental controls
Network defense
User protection
Hybrid cloud security
Trend Micro Security includes the basic security tools you'll need, such as a firewall and antivirus protection. The mid-range Trend Micro Internet Security adds parental controls, a system optimizer, and a file shredder to the entry-level program. It, as usual, offers VPN protection and dark-web monitoring of personal data. A password manager, a secure browser, and file encryption are included in the Maximum Security edition.
However, Trend Micro does not include a two-way firewall or web camera protection in its security solutions, which is standard with other brands' mid-range offerings. The premium product does not have the cloud storage or disaster recovery capability that some of the best antivirus companies provide as incentives to their flagship suites.
10. Sophos Home Premium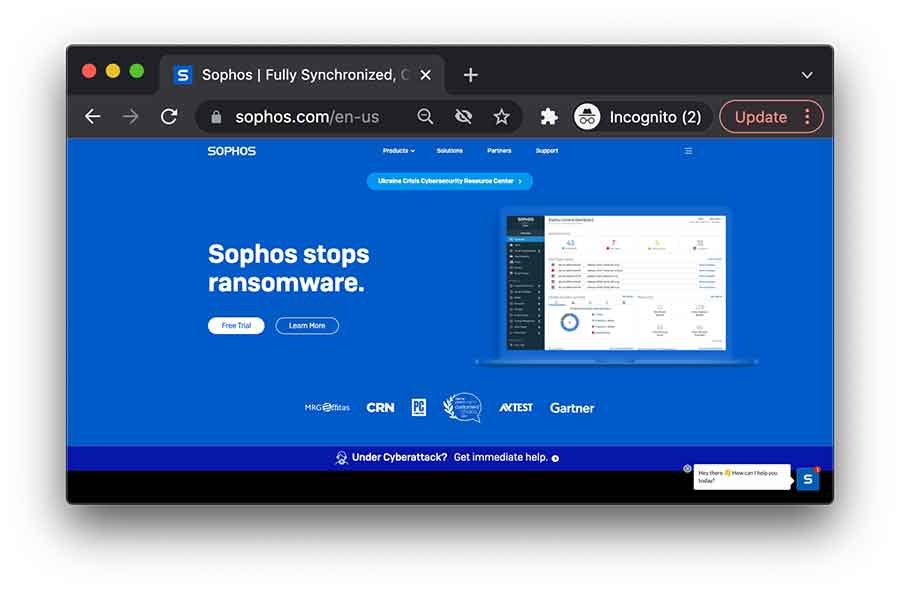 Malware scan and clean
Threat protection
Improved user experience
Safe and secure browsing
Security management
Sophos Home Premium is efficient security software that delivers good malware protection at a fair price. In general, the one thing that Sophos Home Premium has is essentials includes ransomware rollbacks, webcam protection, and malware prevention. It also consists of a web filter for parents and an online management tool from which you may modify most of the settings.
But, it lacks some frills other security suites have, such as a password manager, identity theft protection service, or VPN service.
11. Restoro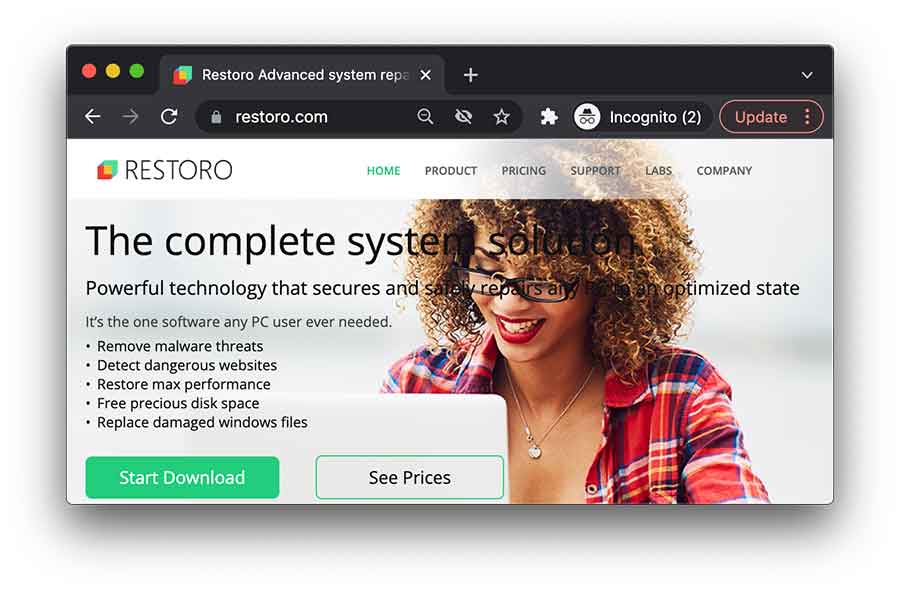 Repair Windows damage
PC scan and assessment
Detect dangerous apps in real-time
Identifies harmful websites
Restoro is the best free anti-malware software that is simple to use and employs advanced technology to securely and safely restore any PC to an optimal condition. It also replaces damaged or lost Windows with a fresh installation.
One of the best features of Restoro is that it can help you detect threatening apps before they damage your PC. In addition, it can help you to protect your PC by removing malware from your system. It also allows you to remove malware threats and helps you to detect dangerous websites. Finally, it helps you to restore max performance.
How to Choose the Right Anti-Malware Software?
When it comes to choosing the best anti-malware software for your needs, there are a few factors you'll want to consider. The first thing to think about is the level of security you need. If you're looking for essential protection against malware and viruses, then a less expensive option like Sophos Home Premium may be all you need.
If you're looking for more comprehensive protection, you'll want to consider a more expensive option like McAfee Total Protection or Trend Micro Maximum Security. These programs offer a wide range of features, including ransomware rollbacks, web camera protection, and malware prevention. They also include several extras, such as VPN access and dark-web monitoring.
Another thing to consider when choosing anti-malware software is how easy it is to use. Like Sophos Home Premium, some programs are very simple to use and don't require any technical expertise. Like McAfee Total Protection, others are more complex and may need some time to learn how to use them appropriately.
Finally, you'll want to think about the price. Most anti-malware software programs range in price from $40 to $60, but a few less expensive options are available. It's important to remember that you get what you pay for, so be sure to choose a program that offers the level of security you need.
Final thoughts
When choosing the best anti-malware software, it's important to remember that you get what you pay for. While there are many less expensive options available, they may not offer the level of security you need.
If you're looking for comprehensive protection against malware and viruses, you'll want to consider a more expensive option like McAfee Total Protection or Trend Micro Maximum Security. These programs offer a wide range of features and ensure maximum protection. So choose wisely and start getting rid of malware from your device.