Tor browser is notorious for providing a secure browsing experience and allowing access to the dark web. The browser offers unique security features designed to ensure online anonymity and security. However, you can only get optimum safety if you properly set up the Tor browser security features.
Only after you have all the security features intact can you attain the private browsing experience you wish to achieve. But setting up these features might seem like a hassle, so it is best to remain patient and use any guidance you are getting in that matter!
How to Setup Tor Browser on Your Device?
Tor browser is open-source and free to download. You can download the browser hassle-freely on your Android, Linux, Windows, and Mac devices. But make sure you download it from the official website because malicious actors can trick you into downloading fake Tor browser apps and infect devices with malware, so it's better to remain careful.
Here are the step-by-step instructions for installing the Tor browser on different devices:
On Linux:
If you're a Linux user, downloading and setting up the Tor browser on your device might seem more tricky than on other devices. However, by following the steps below, you can easily download the Tor browser:
Visit torproject.org/download/.
Download the .tar.xz file that's designed for the Linux platform.
To enjoy added security, verify the download's signature.
Click on the file and then tap on Extract here.
Go to the Tor browser directory and right-click on the option that says start-tor-browser.desktop.
Click on Preferences > Execute.
Check the " Allow executing file as program " box to run shell scripts.
Double-click on the Tor browser icon, and that's it. You have the browser on your device and can use it anonymously to surf the web.
On Android:
Like every other device, setting up the Tor browser on Android is a fairly easy task. Here are the step-by-step instructions Android users can follow:
Visit torproject.org/download/.
Tap on Go to Google Play.
Click on Install > Connect.
You can go to this site and check whether you have successfully downloaded the Tor browser.
A successful connection attempt means you can now use the Tor browser on your Android phone and browse the web unidentified.
On MacOS/Windows:
The process is similar to setting up the Tor browser on Windows and Mac. Both Mac and Windows users can follow the same steps as mentioned below:
Download the Tor browser on your device by visiting torproject.org/download/.
For Mac, drag the files into the Application folder, while if you're a Windows user, go to the download folder, look for the file and open the installer.
Select any preferred language and tap on the Next option.
Choose the installation location.
Once you're done with the installation process, go to the installation folder and click on the start button. You can now use the Tor browser on Mac and Windows and enjoy its benefits.
How to Use Tor Browser to Protect Your Privacy?
The Tor browser offers a simple interface and is easy to use. It also provides impressive security and privacy-focused features that prevent online tracking. It protects your data through layered encryption and ensures anonymity by relaying your data traffic through the Tor system of servers, i.e., circuits.
Although the Tor browser does offer a safe browsing experience, you are not 100% secure with it. Despite its promises of anonymity, ISPs are always aware when you use Tor because of its apparent P2P activity, causing issues like ISP throttling. Apart from that, the layered encryption and how data travels unprotected after the exit node carves a path for data snooping.
However, you can somehow reduce these risks by configuring your Tor browser settings and integrating other security measures. Here are the necessary Tor browser settings that you have to make to protect your privacy:
1- Choose Your Security Levels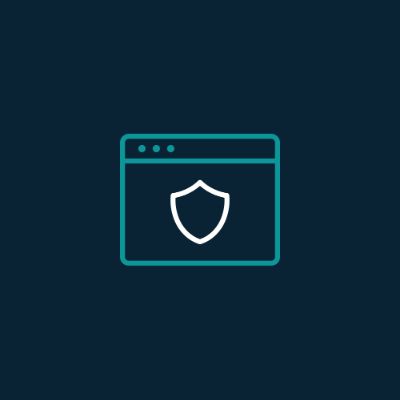 Tor browser provides a perfect balance between security and privacy and thus allows users to choose their security levels. By default, the security level is set to Standard, enough to enhance your security. But, it allows the users to increase the security standard to enjoy more security.
To enable this feature, click on the onion icon > select security settings > choose your preferred level of protection.
For an enhanced user experience, you might need to set the security level to the safest.
2- Delete Cookies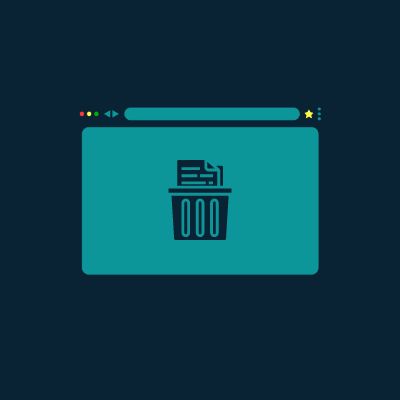 Trackers and cookies gather valuable data about the users' browsing history. The Tor browser even allows users to manually delete cookies and increase their digital privacy. Here are the steps for it:
Go to the Privacy & Security section > Browser Privacy > Tap on Cookies and Site Data > Click on Manage Data.
Click on Remove all if you want to delete all cookies. You can even click on the Remove Selected option to remove cookies and data from a particular site.
Besides this, there's another way to get rid of cookies when using the Tor browser:
Go to the Browser privacy page and click on Manage Permissions.
Here you can specify what cookies you want to keep, allow, or block from the websites.
Enter Allow, Allow for Sessions or Block in the URL.
Select Clear Data to delete all cookies and stored data on your browser.
By deleting browser cookies, you can ensure all your private data is secure and is not readily available for any third party to steal.
3- Private Browsing Mode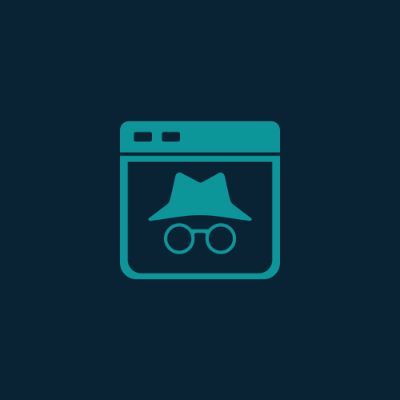 Tor browser, by default, is set to a private browsing mode that deletes all data and cookies as soon as you close the browser. Even when you restart the browser and click on the New Identity option, it deletes all data and cookies. However, the browser allows the users to disable the private mode and store some of the data. If they want to keep it so, here's how:
Tap on the three-bar that appears on the top right side of the browser.
Click on Options > Privacy & Security.
Look for the History section and uncheck the options that say "Always use private browsing mode."
Although this doesn't sound good to you, this is a good option for those who want to save any confidential downloaded file or sensitive information.
4- Protection Against Browser Fingerprinting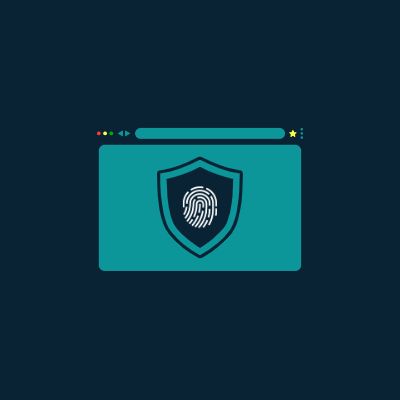 Browser fingerprinting is a serious privacy issue that most browsers have, but Tor is the first ever browser that took action against browser fingerprinting. The developers have adopted a simple approach for everyone, i.e., all Tor browser users have the same fingerprint no matter which device or operating system they use. Thus, this makes it challenging for anyone to track your online activities.
Besides this, TorButton also blocks JavaScript within the browser and saves your data from getting into the wrong hands. Also, you can easily defend browser fingerprinting by toggling on the block JavaScript option in the settings menu.
5- Use Tor Circuits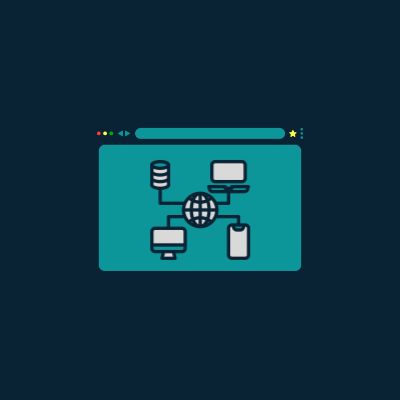 Tor browser also offers an impressive Tor Circuit option that improves webpage loading speed. It allows the website or the active windows to reload over a new Tor circuit. You can find this option in the three-bar menu. Every time the web page loads slowly, you can click on the New Tor Circuit for this Site option and get fast browsing speeds.
6- Update Your Browser
It's crucial not to miss any updates to attain maximum security and protection on the Tor browser. These updates are of great importance as they not just fix the security loopholes but also add more value to your overall experience by introducing more features. Recently, the Tor browser released its 11.5 version, which allows users to bypass internet censorship without any manual and confusing process.
Tor bridge configuration isn't uniform and works in some countries and not elsewhere. But, this new update feature will automatically apply the bridge configuration and work in all locations. So, if you haven't updated your browser, do it now and enjoy enhanced security.
FAQs
Why do you need to configure the Tor Browser?
The Tor browser allows surfing the web anonymously and privately. But since it's associated with the dark web, it poses multiple threats and serious privacy concerns. As the Tor browser doesn't provide enough protection, hackers and other threat actors can look for loopholes to launch an attack. Moreover, you don't know whether the web pages you visit are secure. They might contain malware, spyware, and other malicious content, resulting in privacy leaks.

For example, in 2012, an FBI contractor hired an Italian hacking company to create spyware. They used spyware to monitor the Tor browser on any infected device. If you have configured the Tor browser, you can reduce the risk of getting attacked. Hence, you should configure your Tor browser.
How do you prevent prying eyes from tracking you on the Tor Browser?
You can use a VPN in combination with the Tor browser to prevent privacy issues and vulnerabilities associated with the Tor browser. A Tor over VPN is an impressive technology that a few reliable VPNs offer. Using the best Tor browser VPN can prevent prying eyes from tracking and compromising your privacy on the Tor browser. You can use a VPN and configure the browser settings to improve your user experience.
Final Thoughts
Despite being a great anonymity tool, the Tor browser doesn't offer complete protection on the web. Vulnerabilities within the Tor browser enables hackers to take advantage and make you prone to online spying and hacking. However, you can mitigate this risk by configuring your Tor browser settings.
The browser offers some impressive security settings options that enhance your digital privacy. You can delete cookies, browse in private mode, and increase the security standard to enjoy maximum protection while surfing the web via the Tor browser. Thus, ensure you don't miss any of these settings and improve your overall experience.