DotVPN is a VPN provider believed to encrypt your data traffic unblock websites, and stream content like many VPN services.
They have created a long user list of almost 880,000 on the Chrome Web Store. There hasn't been a long time since the DotVPN was launched, and from 2014 it has taken over the other VPN services with more than 10 million downloads from 160 countries worldwide.
Let's Start A DotVPN Review
DotVPN is a Hong Kong-based VPN service that has gained almost 7000 user reviews with 4 out of 5 stars on Google Web Store. It is a free VPN extension and offers premium services for advanced features.
They claim to have servers in almost ten countries open for users of both premium and free versions to switch between them. DotVPN could be downloaded as a browser extension for Chrome, Firefox, and Opera, with app software available for Android and iOS.
DotVPN Website
However, their website doesn't have enough information about the company owning the DotVPN extension. They have just displayed their address and some business goals.
Privacy Policy
As the DotVPN extension is based in Hong Kong, one must be expecting all the information to proceed there. However, it was found that the website is hosted in Germany, which is a bit concerning for privacy dwellers as their privacy policy claims that the user's information is just kept in Hong Kong.
Also, their privacy page displays that customers' data is collected to innovate the browsing experience of the users. It states, "We keep track of your use of the Services to provide the user of statistics and to optimize, improve and develop services."
They have the policy to store the actual IP address of an individual for 24 hours which is to avoid issues such as spam, fraud, or another malicious deed.
Features Of DotVPN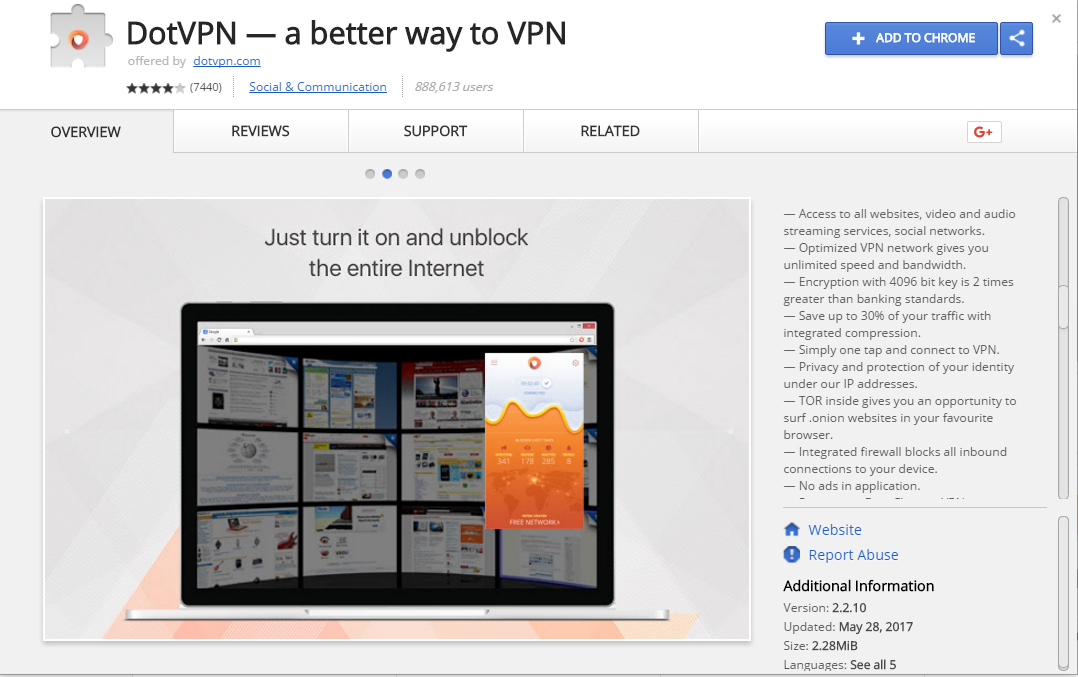 According to their website, they have many efficient features which become more advanced for their paid customers. The foremost advantage of gaining user attraction is their server location which could help them to bypass most of the content restrictions and online blockades.
DotVPN claims to provide 4096-bit encryption to their user data, which seems shady. They are referring to RSA, although this also has a 2048 bit. What we have found for our readers is that they use AES 128 bit and AES 256 bit; however, RSA is used for a handshake and exchanging of symmetric (AES) encryption keys. Using such a tactic makes their VPN stand out from all the others.
DotVPN states ease of connection with a simple single-click connection. Also, they claim an efficient unblocking performance due to their server locations; however, as tested by us and addressed by many other users, the VPN cannot access popular content such as NetFlix and Hulu with a USA server.
You must remember that a VPN is of no use when your identity is at risk. This is the case with DotVPN, too; a user's IP address could be leaked due to an unavailable WebRTC blocker and flash player.
Performance Of DotVPN
The performance of the DotVPN extension is checked through various testing tools so that we can provide our readers with authentic information saving them from difficulties after considering it.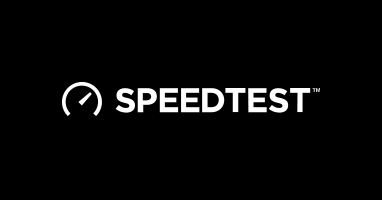 For Speed, we have used tools such as speednet.net and fast.com to test the performance of DotVPN. Like most VPN services, it also makes the Speed considerably slower. The percentage shown by testing tools was not such sluggish compared to what we have experienced while streaming content and uploading websites, especially the ones requiring a bit of data.
It has easy Usage as tested and experienced by us. You could connect easily to the browser add-on and the mobile app also.
As far as Customer Support is concerned, it is slightly sluggish, and users are given a prolonged response.
The mobile Application of DotVPN performs better as compared to the browser add-on. However, you may experience some speed issues on the mobile software too.
DotVPN as Reviewed By the Users
Most of the users that have shared their experience on Chrome Web Store have addressed the issue of server connection, especially with the free version.


However, many users are also disappointed with their premium version, saying that the performance remains inefficient as they were experiencing while using their free version. Whether it is the server issue, accessing content such as Hulu or Netflix, and facing the same speed issues.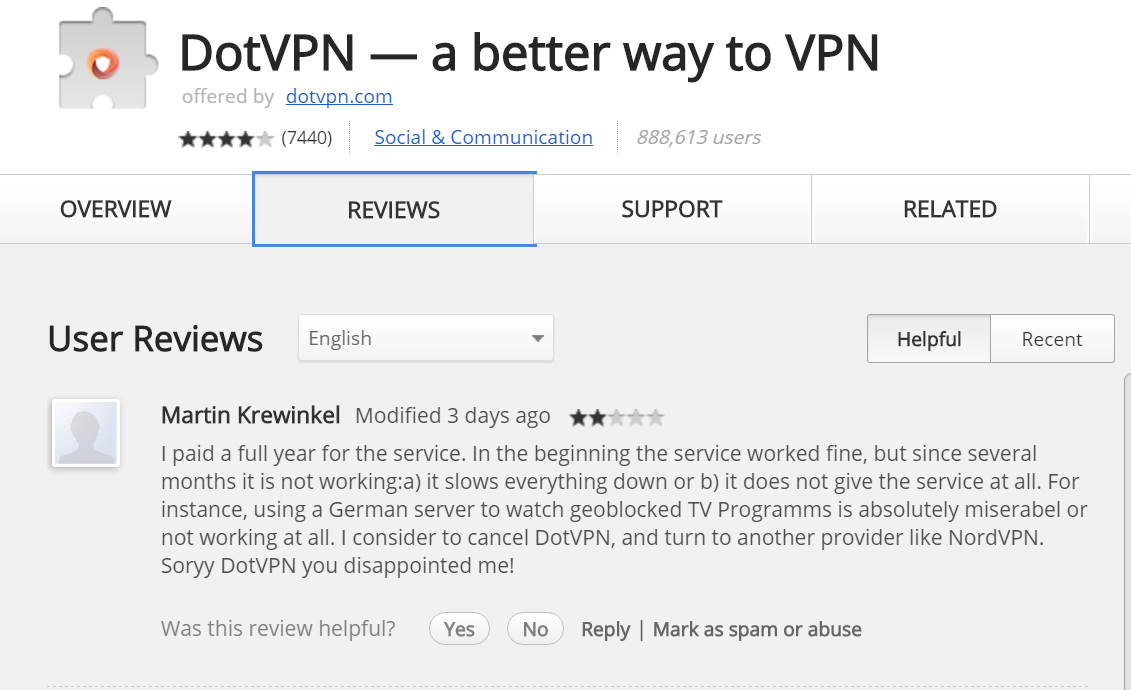 This is where a user gets annoyed due to these serious issues, which keep on increasing as the user remains connected to DotVPN. Experiencing all this and addressing such responses, we have filtered out some good free VPN extensions compared to DotVPN having relatively fewer issues. 
Let's Take A Look Into The DotVPN Alternative
Having a VPN is not just enough. You must select the secure enough to protect your data from potential threats such as cyber-attacks, government surveillance, and third-party data snoopers. Many VPNs are not efficient in providing sufficient security and are involved in data leaking without informing the user about it. However, an intelligent approach is to check your VPN connection, no matter which VPN provider you use.
This is the case with DotVPN also. Its privacy and user's data security policies are vague, with some contradicting statements. Like every VPN provider, DotVPN also claims to encrypt users' data traffic and states its policy to monitor their online activities.
Although DotVPN claims this behavior is a step to improvising the online experience and services, anybody could sneak through it once information is out of protection. Also, they transfer your browser cookies to their servers. If not misused, such a policy could provide a relatively simple data access of the users to the ones with malicious deeds.
However, one thing that couldn't be overlooked is that a free VPN or a VPN extension could not be as efficient as pure and full pledge VPN services. Therefore, an individual who wants security will never compromise, especially for what they are confused about. Also, when you have various options, you must select the one you think is most suitable and worth considering.
5 Best DotVPN Alternatives for Maximum Privacy
1 – Cyberghost VPN
Cyberghost is a free proxy that has released a Cyberghost app that could easily be installed on your PC or mobile device. They claim to provide your data complete security and anonymity while unblocking content, but their main goal is to protect.
It has an easy-to-use browser extension with a simple log-in process. The Chrome extension of CyberGhost VPN is extremely convenient for use as it makes sure an uncomplicated, one-click enabling and disabling. With CyberGhost free VPN extension, you are provided with almost every necessary feature such as Unblocking restricted content, evading potential cyber attacks, and most importantly, anonymity with data encryption.
However, all these features are boosted to an extraordinary level with premium services with more features to look for.
2 – TunnelBear VPN
TunnelBear is a popular VPN extension all around the globe. It could be a great solution for those seeking privacy, especially those who regularly connect to an insecure Wi-Fi network or are mostly connected to public Wi-Fi.
According to Chrome Web Store, TunnelBear is a VPN service joined by more than 14 million users with an easy single-click connection. Through this protective feature, the users are provided with a secure browsing experience without the risk of online tracking. However, like every free VPN, TunnelBear also has an issue regarding heavy streaming content, especially Netflix. But these issues could be catered to a much greater extent when a user switches to their premium service.

3 – Tor Browser
When talking about anonymity, the Tor browser is a constant popularity gaining software encrypting an individual's data. It prevents an insecure website from risking your privacy and evades the chances of data tracking by any such online source.
Tor browser VS VPN services, you may experience a relatively slow speed, but it also provides almost the same features like VPN. They could make your browsing experience more secure by restricting malicious and unwanted data snooping. However, the blocked sites could also be accessed through connecting Tor browser.
You could easily connect Tor on Windows, Mac OS X, or Linux without downloading any software.
4 – Browsec VPN
Among thousands of free VPN extensions, Browsec VPN is listed in some efficient ones. Many users around the world prefer those. Although almost all the free VPNs have some severe issues endangering users' privacy, Browsec VPN hasn't posed an immense threat to privacy.
With Browsec VPN, you could access most blocked content, which is inaccessible without any proxy. Also, a major concern and risk while accessing such a site could be data tracking and identity exposure that is almost vanished through IP obscuring by Browsec.
However, you could get all these features with a simple connection process, i.e., single-click VPN enabling and disabling.
5- Gom Web VPN
With Gom Web VPN, you could get possible protection without investing money. It could be accessing blocked websites, bypassing unwanted tracking, and data protection through encryption. This could be a better solution to your online hassles than many free VPN extensions.
Like all the free VPN services, it may respond slowly, but that's not a concerning issue as you are secure while online. Also, some users complain about their slow and unresponsive customer support.

Editor's Verdict
You must have seen many downloads of a free VPN even though they pertain to many serious issues. An individual gets into the user list after viewing some attractive features displayed by most VPN extensions. However, most users face annoying hustles immediately after downloading VPNs, including the DotVPN extension. Comment from discussion Is the Hola VPN extension worth downloading?.
Therefore, our recommendation is to invest your money instead of risking your privacy. Some of the best VPN providers with efficient features and great customer response are now available at a meager cost, such as NordVPN and ExpressVPN.