Quick Answer: This article is specially constructed for many who are facing difficulties unblocking sites or unblocking websites on Chrome or any other browser.

Steps to Unblock Websites quickly
1. Install trusted VPN
2. congiure and run the VPN service
3. refresh the site that you want to unblock
That's it.
However, people using Chrome could not adequately secure their online browsing through alternative settings. However, Your browsing history can be tracked in one or other hidden ways that a regular internet user could not figure out.
Almost all the Unblock Websites' methods on Chrome don't restrict the targeted advertisements, which means the marketers are still tracking you.
Using these solutions, you can unblock a limited number of websites and are also at risk of being caught. For instance, free VPN services such as Zenmate and Hola are popular among internet users, but they also sell the user's bandwidth like others.
"When a user installs Hola, he becomes a VPN endpoint, and other users of the Hola network may exit through his internet connection and take on his IP. This is what makes it free: Hola does not pay for the bandwidth that its VPN uses at all, and there is no user opt-out for this,"
8chan message board operator Fredrick Brennan claims;
Although they can give a breakthrough to certain websites, most of the actual content and demanded stuff such as HULU, Netflix, and others are either inaccessible or complicated to access through using it.
That is why you should find a solution that is uncomplicated, easy-to-use, and transparent enough for you to understand.
Use Best VPN For Unblocking webtsite
Such a robust solution to your privacy could be a Virtual Private Network (VPN) that provides you access to almost all the websites, including favorite stuff such as Netflix, Hulu, Amazon, and others.
Also, your online identity is kept anonymous through obscuring IP addresses and military-grade data encryption. However, due to the extensively grown demands of VPN services, people can get them by just expanding a few dollars a month.
So, it would be an intelligent step to have a VPN for all the issues instead of following different actions for different purposes.
Here are some of the best VPNs for unblocking sites on Google chrome.
NordVPN is a perfect choice to Unblock Websites on Chrome. It is a VPN service that provides easy access to most global content with its services in more than 57 countries.
Sometimes the web page hangs on, which could be not very pleasant. However, an automatic kill switch resolves this problem. Features like an automatic kill switch are handy for stream-rich content such as online games and streaming stuff.
Also, the military-grade encryption and zero-logging policy provide you anonymity while unblocking websites. Therefore, you could enjoy carefree browsing without the concerns of being tracked.
However, their 30 days money-back guarantee will resolve your concerns about money being wasted. Their pricing plan is;
---
2. ExpressVPN
Pro's
Con's
Lightning-fast speed
Free trial not available
Customer-friendly
Unlimited bandwidth
Strong encryption
ExpressVPN is the VPN provider with the most server coverage that allows you a robust opportunity to unblock sites on Chrome. It provides services in more than 95 countries, making it easy to browse global content.
On the other hand, ExpressVPN possesses software that makes it efficient to use on all devices, including Mac, iOS, Android, Router, Linux. Also, it is the fastest VPN service that caters to all your speed issues, and you can enjoy streaming without annoying interruptions.
While unblocking content, you are prone to be caught, and for that reason, strong encryption is much needed. ExpressVPN offers 256-bit OpenVPN encryption and also has a strict no-log policy.
They have a 30-days money-back guarantee with three pricing plans;
---
Pro's
Con's
Split tunnel
Speed Issue
Strict no-log policy
Satisfactory performance
Strong encryption
To unblock websites on Chrome, PureVPN is also among the preferable services you could opt for. It provides split tunneling and virtual router features, which distinguish it from other VPN providers.
The split tunnel helps you overcome the speed problems by offering you the opportunity to distribute the data you want to encrypt and another unimportant one to leave unencrypted.
PureVPN also encrypts your data through 256-bit encryption and offers IKEv2, OpenVPN, PPTP, SSTP, and L2TP/IPSec security protocols. Through this, you could have a robust web browsing experience on Chrome. Also, you could have five simultaneous connect at a time.
Their pricing plan is;
---
Pro's
Con's
Affordable rates
No free trial
P2P support
Unlimited bandwidth
Strong encryption
If you want excellent service to unblock websites on Chrome with highly affordable rates, then PIA VPN is a great choice. Also, its vast server coverage of 3250 servers in almost 25 countries makes it easier to unblock and stream content.
However, it has a bit slow speed compared to the VPNs discussed above, but it's still usable. It's effortless to set up this VPN service in your device with pre-installed malware and advert blocking to provide you with uninterrupted services.
They offer a 7-day money-back guarantee.
---
Pro's
Con's
Cheap pricing plan
Refund on limited conditions
Above-average performance
Unlimited bandwidth
IvacyVPN is our last choice of recommendation to unblock websites on Chrome. Their zero-logging policy helps you to remain anonymous while unblocking restricted content.
If you want a good-performing VPN with a cheap pricing plan, then IvacyVPN could be an original pick. It has a good performance on the desktop; however, it's not much efficient on mobile.
Their pricing plan comes with a conditioned 7-day money-back guarantee.
---
6 Efficient Techniques to Unblock Websites on Chrome
These unblocking website techniques on Chrome could be productive at school, office, or any other place where you need instant access to a secured website.
1 – Use VPN For Unlimited Restricted Access
Want the best solution to your problem of blocked sites; then a VPN service is best to counter your problem. When trying to unblock websites on Chrome, VPN could efficiently cater to your needs and provide you with the best security protocol.
A VPN changes your actual IP address to a fake one, giving you a false identity, and you remain anonymous while browsing. Also, through a service like VPN, you can view content and websites of almost every region without any speed problems.
However, you must select a VPN service that is authentic and reputable among the users. Recently, people's increased interest in VPNs has given many scammers a chance to fool internet users by offering fake VPN services. While selecting a VPN, you should always consider VPN services such as ExpressVPN and PureVPN.
VPNs like these could be the best because:
They have extensive server coverage, providing more unique unblocking websites in many server locations.
Fast speed and unlimited bandwidth give you an excellent browsing experience without speed throttling.
They have a strict no-log policy that keeps you anonymous while unblocking content.
Encryption with 256-bit AES and open VPN security protocol takes your privacy and security to a much higher level.
They have added security features such as split tunnel and Tor-over-VPN, giving you an extraordinary boosted and impervious security protocol.
2 – On Chrome URL Bar, Convert HTTP into HTTPS
That is the first and the most straightforward way to connect to a website due to the blockade. When a web page doesn't join, you could make it accessible by this most straightforward way of changing the HTTP to HTTPS in the Chrome URL bar.
That could create confusion in the software program restricting the website access. However, this solution is just the initial step to check if it could work or unblock Chrome websites.
3 – Restricted Site List Unblock Websites on Chrome
You are often undirected to a website not because it is blocked in your location but because it has been restricted on that device you are using Chrome. You could opt to unblock websites on the Chrome browser from the restricted site list to solve this problem. Following are the easy steps you could pursue to make a way through blockades.
Go to the Chrome browser, and click the menu button at the right corner shown with three lines or dots.
Now select the 'Settings' option from the list.
Scroll down and press the 'Show advanced settings link at the bottom.
Then click on the option of 'Change proxy settings in the network section.
Select the 'Security tab and select the 'Restricted sites' icon.
After that, click the 'Sites' button to open the restricted sites window.
Finally, select the blocked website from the list and then click the 'remove' button to unblock that particular website.
Now close the restricted sites window by clicking the 'close' option given below and press 'Ok' to close the internet properties window.
Whether it be an office, home, or school, you could unblock the website on Chrome in just a few minutes through this method.
4 – Use Google Chrome Extensions To Unblock Sites
When you access a site, a separate page with an error shows you that 'This web page will not be displayed. This is due to the blockade placed on the website in your location or the place where you are connecting it.
Related Article: Best Free VPN for Chrome: 5 Extensions For Your Browsers
A way to unblock such a website is to use a chrome extension such as Zenmate. These are the simple steps you could follow to get this extension working.
Here is the Youtube Tutorial:
Open a new tab on chrome browser and click the customized and control button.
Now, select 'More tools' from there.
After that, click the displayed option of 'Extension' in the list.
Scroll down and press 'Get more extension.'
A Chrome web store bar would appear, go there and type Zenmate.
Select Zenmate security, privacy, and unblock VPN.
Now, click 'Add to Chrome option.'
From the pop-up options, select 'Add extension.'
Now enter your email ID and Password.
Press the 'Sign up free' option given below.
From the right corner of the page, select the 'Zenmate icon.'
Then choose your actual location from where you are browsing the website.
After this, finally, select 'Ok' to unblock the website on Chrome.
Now, you are all set to reload the web page that was blocked and previously unloaded. However, some of the websites are impassable through Zenmate also. This browser extension is not a complete privacy solution also while unblocking sites.
Whether it be office, home, or school, you could unblock the website on Chrome in just a few minutes through this method.
5 – Use Chrome Proxy
Setting up a chrome proxy could also help you unblock websites on Chrome. There is an easy way to which you could enable it in your Chrome browser; just what you have to do is, follow these easy steps;
First of all, go to the Chrome menu.
Select 'settings' from the shown options.
Scroll to the bottom of the page and press the link 'Show advanced settings.'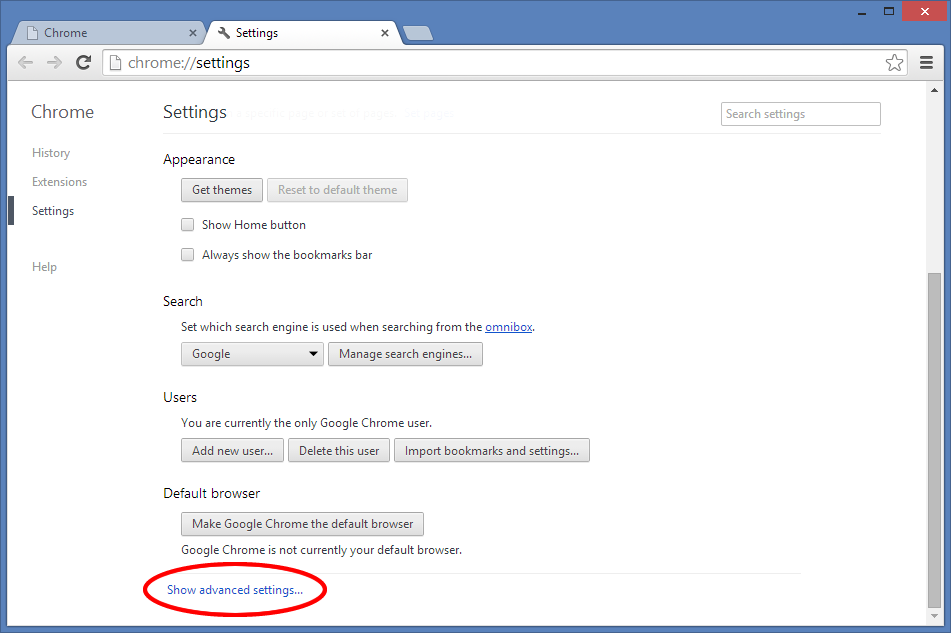 From the network section, select the option of 'Change proxy settings'.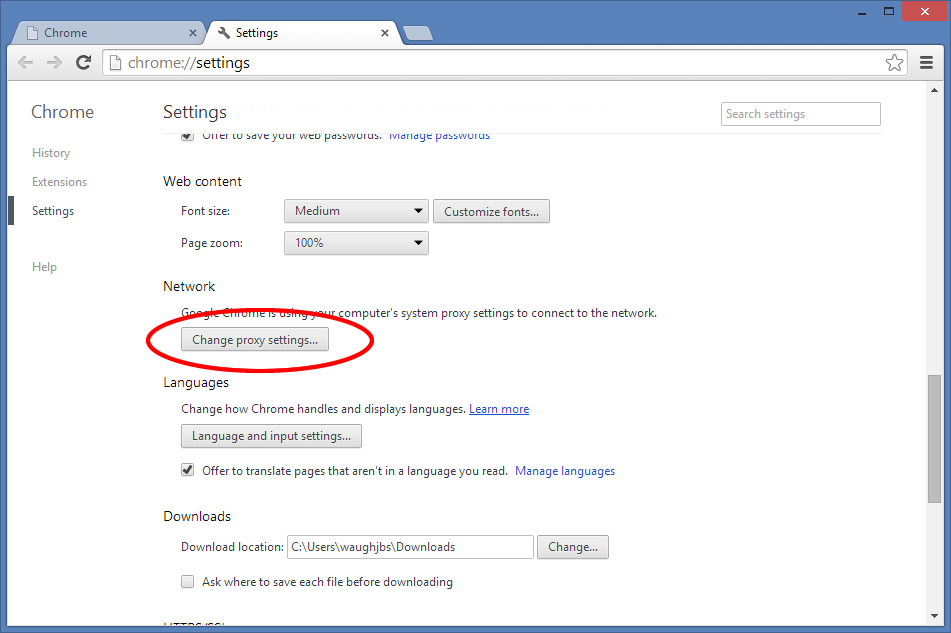 Now select the 'Connections' tab and from there click on the 'LAN settings' button.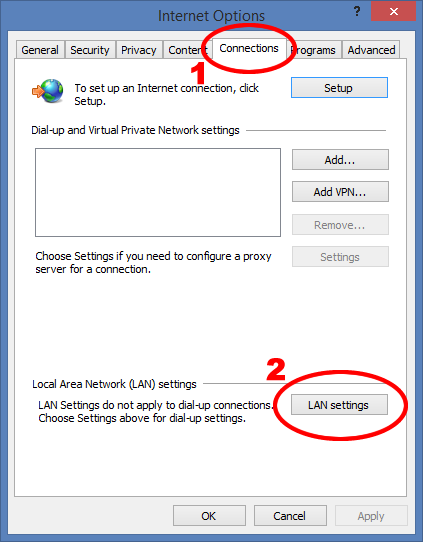 In the LAN settings, uncheck the section of 'Automatic detect settings' and then in the proxy server section, click the box with the section written 'Use a proxy server for your LAN…'.
In the 'Address' section, enter the IP address of your proxy server and the proxy server port number in the Port field. You will receive your proxy server's IP address and Port Number in a separate email.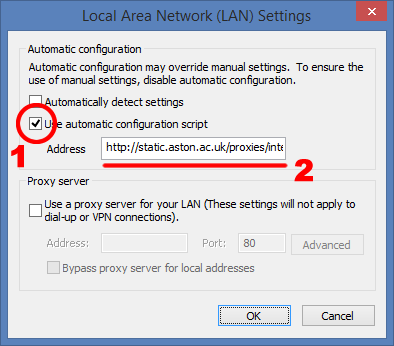 Finally, press the 'Ok' button to close the LAN area settings tab and click 'Ok' to save your proxy settings.
Now, when you open a blocked website, you will surf it using proxy connections. But, when you connect to the web page, depending on your account's authentication settings, you will be asked about the credentials you have received in the Email.
However, using a proxy could slow down your internet browsing speed, making the websites and other stuff takes a long time to load if you are ready to compromise on speed for unblocking sites on Chrome, only a proxy would be a better choice.
To disable a proxy service, you have to repeat the above steps, but uncheck the option 'use a proxy server for your LAN' and then recheck 'Automatically detect settings in the LAN settings.
6 – Use TOR
Suppose you are looking for a way to unblock websites on Chrome, then a TOR could be practical and helpful. Tor is a network of multiple nodes to prevent data scrambling, an internet browser designed to encrypt military sensitive and confidential communications.
Tor could unblock sites and secure data from tracking. However, the downside that internet users have to face while working with TOR is slow browsing speed.
Also, due to its increased use, many scammers and cybercriminals are using it, making you caught. That is risky because it's not efficient in providing complete anonymity.
Conclusion: 
Many stuff and websites on the internet are restricted and are inaccessible. That creates annoyance, and you are left with no other option but to quit. However, there are many valuable ways and techniques to unblock websites on Chrome.
Through these articles, we have told you many options that could successfully be your way to those blocked sites to overcome the problem.
But, all of them are not the hundred percent cure to your problem, as many of them create speed problems, and some are barred with security issues. Only a VPN service caters to all your issues without any downsides.
But, for this, you must also select the Best VPN services popular among users.