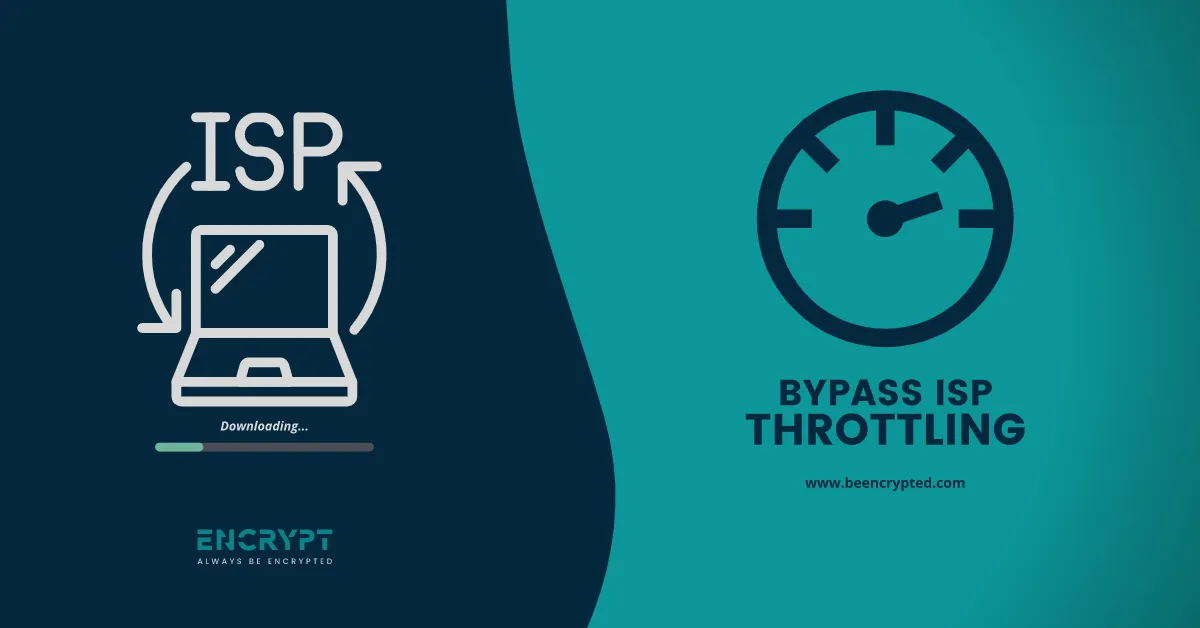 Here are the quick steps to bypass ISP speed limits.
Install fastest VPN Into your device
conncet the fast server near you, by clicking "connect"
check speed test.
Yes, ISP providers do throttling and limit your connection speed no matter what package you have. Sometimes, it impacts specific apps, streaming sites like Netflix or Hulu, or downloading torrents. But luckily, there is a way to bypass ISP throttling permanently.
ISP throttling and monitoring have long since been a matter of concern for privacy advocates. The fact that your ISP can throttle your internet connection and have total leverage to spy over your internet activities is alarming. And what makes matters worse is that this gross abuse of your privacy is sanctioned by Trump's "net neutrality" bill.
While ISP throttling remains a long-standing issue, there remain to be lots of confusion and misinformation surrounding it. However, ISP throttling is not much of a complex issue, and there are several authentic ways to mitigate it.
What is Internet Throttling
The terms "ISP Throttling" or "bandwidth Throttling" is the act where ISPs limit the connection and slow down the regular Internet speed. You won't get any congestion notices or any warning beforehand, all you would face is a frustrating decrease in traffic. The most common reason for internet throttling is excessive load and issues with bandwidth distributary.
Another reason for ISP throttling is the deprioritization of services, that is your ISP may limit your speed when you use certain services. This practice is mostly for streaming applications like Amazon, Netflix, HBO, or Hulu Plus. This deprioritization only stops if the streaming service pays the ISP some extra money for it.
Another reason for throttlings is when you are involved in heavy torrenting or downloading. Most ISPs use automatic "filters" software to regulate P2P traffic.
Statistics Revealed ISP Providers Involved Throttling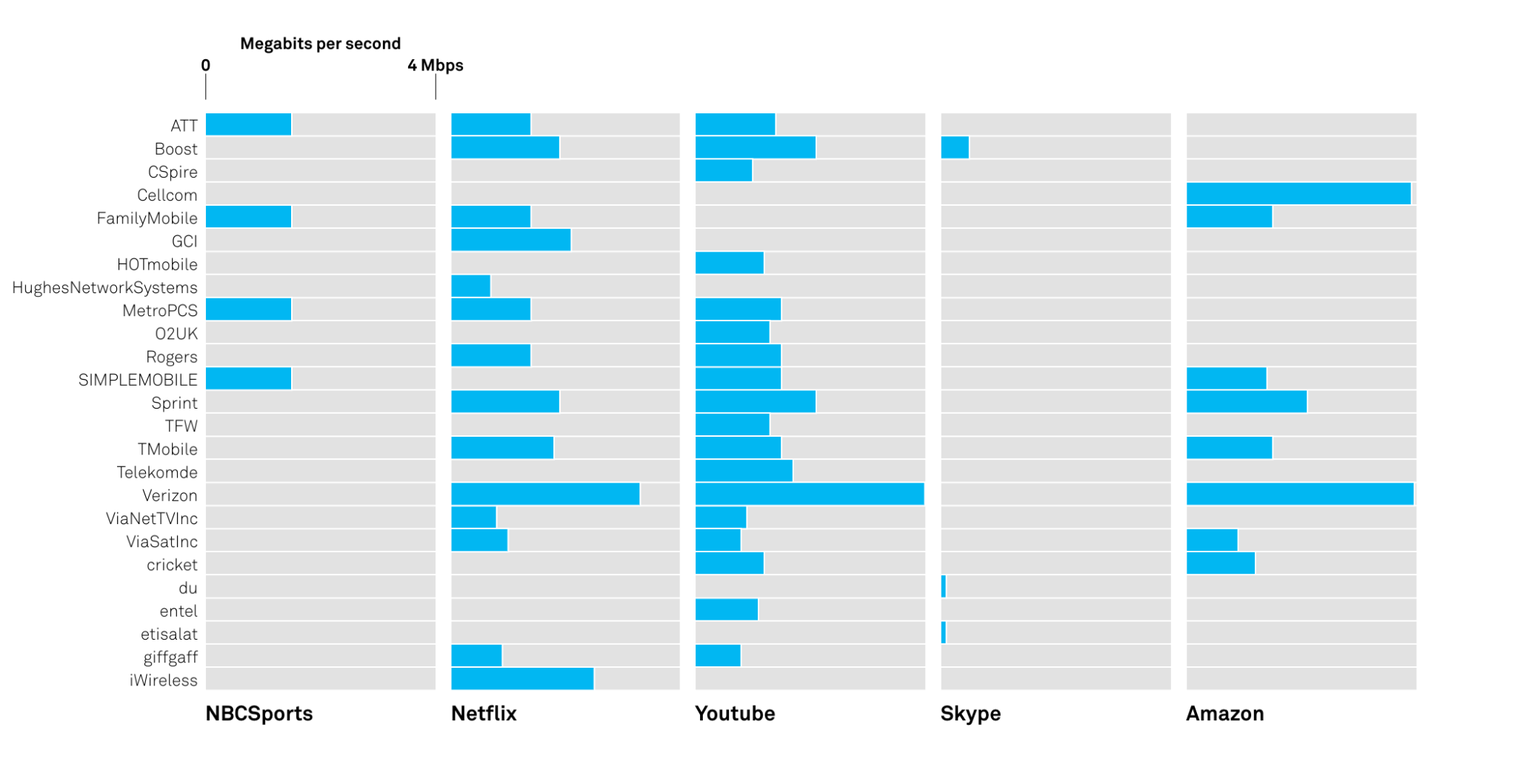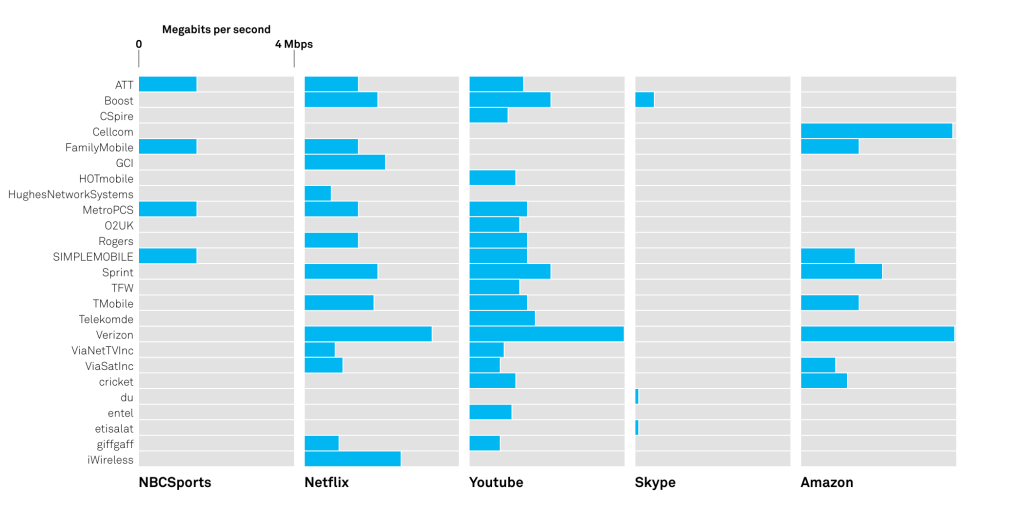 How to tell If you Being Throttled
There are many ways available that can help you gauge if your ISP is throttling your connection. Amongst all, the most popular method is to conduct various speed tests simultaneously.
Although ISP throttling is an issue faced by almost all netizens at some point in their online experience, some users might face it more than others. ISPs target these users mostly by creating or saving "IP addresses" based on profiles. These target users are ones that conduct mass downloading, streaming, and P2P activity. Considering the following ways will help you realize if you are a victim of ISP throttling or not:
Make sure your Internet package is still valid; sometimes, overdue accounts might get limited connectivity.
Try to disconnect all the users from the WiFi router and conduct speed tests simultaneously.
If that speed matched with your data plan, then somebody else sucking up the Internet connection.
If you are a streamer and torrent downloader, then definitely you will face ISP throttling.
Use the fastest VPN service and conduct the speed tests again (with and without VPN).
By this testing process, you can easily tell whether you are being throttled or not. But, as I said before, there is a way around it.
Remember, all of these methods only work when the ISP throttles your connection particularly. If you are a real vitcom or ISP speed limitation, using a VPN service will stop throttling.
How To Bypass ISP Throttling
There are several ways that you can adopt to mitigate ISP throttling, just make sure that you are facing ISP throttling issues. Once it's confirmed, here are a few methods you can use to get away from it.
Complaint to ISP: register a complaint to your ISP provider, and you can ask them to fix it. Which is never going to happen. If they do change your connection, they will start throttling again.
Change your ISP: sometimes, it's effective to change your ISP provider since all the ISP providers are involved in bandwidth throttling, whether it's Comcast, Verizon, Centurylink, or any other provider.
Use Fastest VPN: The most effective way to get an ISP provider outside of your geo-restriction is, Use the fastest VPN to help change the IP with the new ISP provider. Why VPN? We will discuss this deeply in the next heading.
These are all possible solutions to get around the ISP throttling. The top 2 options might get you out from the throttling, but it's not permanent. Using a VPN service is the permanent solution.
Why VPN Is The Best Solution?
A virtual private network (VPN) is a privacy and security tool mainly used to encrypt Internet traffic and hide IP addresses. But the most critical question is whether it's worked with ISP Throttling particularly or not.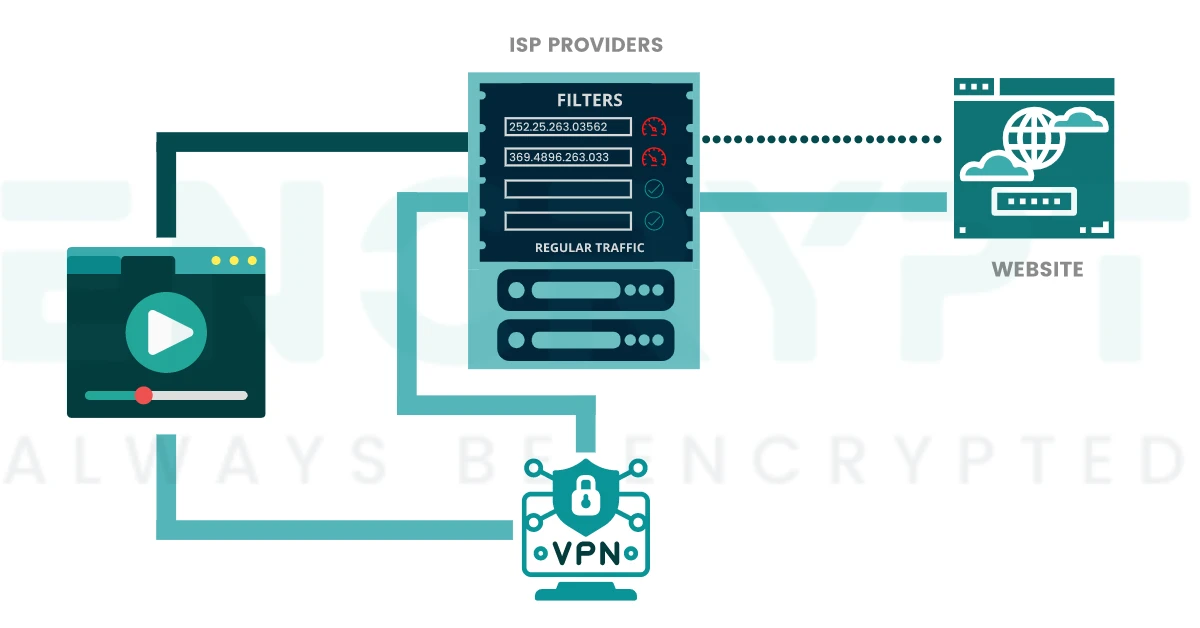 Well, VPN builds a connection between your device to an ISP provider. This way, it changes the IP address and changes the ISP provider as well. Here, another question was raised, does your ISP know that you are using a VPN?

Yes, your ISP knows you are behind a virtual network, but since it's not illegal; they can't do anything about it. The ISP's provider maintains your IP profile and uses bots and filters to determine your usage if you are involved in heavy streaming or torrenting specifically. They imposed throttling against your connection without any knowledge.
All of your internet traffic goes under the encrypted tunnel and converts into ciphertext form by using a VPN. By this, the bot and filters couldn't build an understanding between normal usage vs. P2P traffic. This way, specifically, you can avoid being throttled.
3 Fastest VPNs For ISP Throttling
Every VPN varies in its features and performance, so you can't use any random VPN to bypass ISP throttling. While choosing the best VPN for throttling, make sure to consider the following features:
Encryption protocols
Servers
Locations
Speed
Bandwidth
Security and privacy-focused features
Based on the criteria mentioned above, we have tested several VPN providers and picked the best three VPNs.
The top VPNs to bypass ISP throttling are as follows:
1- NordVPN
NordVPN: its top-ranked VPN provider, 5000+ servers, all security features, works with Netflix, Torrenting, Tor, and ISP throttling – 30-day Free trial www.nordvpn.com.
With more than 5000 servers, NordVPN is our choice to prevent ISP throttling. It is one of the fastest VPN providers that comes with unlimited bandwidth. Moreover, the VPN uses OpenVPN protocol and NordLynx built around WireGuard protocol that guarantees fast connection speed.
The VPN also uses various privacy boosting features like an active kill switch, dedicated IP addresses, IP, and DNS leak protection. Also, it offers obfuscated servers that disguise your VPN traffic as regular traffic. It prevents ISPs from intercepting your data. It becomes impossible for the ISP to distinguish between the normal traffic and the one utilizing the most bandwidth.
2- ExpressVPN
ExpressVPN: it has 3000 servers around the world, works great with Torrenting, Netflix, special features for Tor. Offer 30-day Free trial available www.expressvpn.com
ExpressVPN is another best VPN to prevent ISP throttling. It comes with a decent server network, blazing-fast speeds, and unlimited bandwidth. This assures that the ISP won't be able to track your bandwidth-heavy traffic.
Moreover, the VPN uses various encryption protocols like OpenVPN, IKEv2, and L2TP/IPSec. The OpenVPN ensures that your activities remain private. While ExpressVPN also uses its lightway protocol that promises super-fast speeds.
There is no doubt that ExpressVPN protects your activities from the ISP. Thanks to its strict no-log policy, trusted server tech, split tunneling, and network lock feature. It also runs its own encrypted and private DNS server. They block the ISP from viewing what websites you visit and put your mind at ease while you're browsing.
3- Surfshark VPN
Surfhark: It's great with Netflix and torrenting, also can be used with bypassing ISP throttling, and has great privacy features. 3500+ servers and come with a 30-day free trial www.surfshark.com
Surfshark is an emerging and cheap VPN used to bypass ISP throttling. It comes with fast speed and a decent server network that is available in 61 countries. Also, it uses AES-256 GCM encryption with PFS that uses 3072-bit Diffie Hellman keys and IKEv2 and OpenVPN protocol for maximum security. Surfshark's encryption specification ensures consistent speed and security, all needed to bypass ISP throttling.
Furthermore, the VPN prevents VPN leaks and an active kill switch. Both play a vital role in avoiding throttling and ensuring that the browsing experience isn't interrupted.
Is It Possible to Bypass Throttling without VPN?
All mentioned ways above can help to avoid being throttled, but there is no other permanent way to deal with throttling. VPNs are the most reliable method of bypassing ISP throttling. There are possible ways to change your IP location like using proxy-based servers, Smart DNS, etc. but changing the IP address isn't enough to solve the issue.
The proxy service will change the IP provided by your ISP and somehow help bypass ISP throttling. However, proxy services do not provide data encryption, which means ISP still knows what you are up to. Filters can easily pick up your new IP and put it in the congestion list again. Another drawback of using a proxy is that it's mostly used by thousands of users simultaneously; in that case, you never get the speed you want.
Bypass ISP Throttling While Torrenting
There are many sites based on P2P platforms such as Reddit and Twitter. Most of the time, they won't get caught from ISP and get listed inside filters. However, extreme using a P2P network like downloading large amounts of torrenting causes throttling.
There are majorly three outcomes if you're torrenting from a naked IP address.
Get DMCA notices from ISP
Get throttled From ISP
Hacker and other threat actors watching your IP
By using a compatible VPN that allows torrenting and offers P2P-optimized servers worldwide, you can stop throttling while torrenting at the fastest speed. This will also help to avoid any other threat actors.
Stop Netflix Throttling
Suppose you are being throttled by an ISP, especially when you are streaming Netflix. And sometimes you get bad quality and a slow buffer; this is also caused by congestion. The ISPs get paid and provide benefits to other streaming channels to discourage Netflix.
VPN is the best solution to get over with, but it's really important to know that Netflix is cracking down on all VPN IP addresses for geographical restrictions.
Choosing a VPN that provides the fastest speed and reliability of continuous working with Netflix is a challenge these days. However, I have created a list of the eight best VPNs for Netflix that keep working with Netflix and other streaming channels.
Popular ISP Involved In Throttling
A joint research study was conducted that involved more than 500,000 data traffic tests in 161 countries. The study revealed that the ISPs give the users limited bandwidth and throttle their connection when they use different apps.
An insight of the popular ISP throttling various streaming apps are as follow:
Verizon throttles 66% of connections on Netflix, 49% on YouTube, and 38% while users use the Amazon Prime streaming app.
AT&T throttles 61% of users' bandwidth on YouTube while 59% of the NBCB sports and 56% of Netflix connections.
TMobile also throttles most bandwidth on YouTube, which is 53%, while for Netflix, it is 43% and 25% for Amazon Prime.
So, Where We Reached From This?
Without any doubt, ISP throttling is a deliberate action that causes incredible frustration among the users. Your ISP might throttle your connection for several reasons. But among all downloading, torrents and excessive streaming are the most prevalent reasons.
If you are sure that your ISP is throttling your connection, it is easy to prevent it. You can use a proxy, DNS service, or change your ISP to end slow connection speed. But, these methods are not a permanent or reliable way of preventing ISP throttling.
The best way to bypass ISP throttling is to use a VPN with fast speed, unlimited bandwidth, and fast and secure encryption protocols.
The above-recommended VPNs are the best to stop ISP throttling. Choose from the given list and ensure fast connection and safety while browsing the web.