Encryption is, so far, the best possible way of securing your emails. With encryption, your information gets coded to be inaccessible to third parties without the designated decryption key. But why is email encryption so important?
Well, net neutrality has long ceased to exist, which means along with your web browsing and other internet activity, your insecure emails are exposed for anyone to read. That means anyone with the right means can snoop into your email content and use your private information let, it be pictures, bank account details, or business information, and use it to carry out cyberattacks such as:
Identity theft
Social engineering, such as whaling attacks
Financial fraud
In many cases, a cybercriminal might also intercept this information and merely sell it over the dark web. Moreover, our statistics show the prevailing conditions of cybersecurity. Amidst this, opting for email encryption is the only way to ensure secure email communication.
Fortunately, there are several methods available for email encryption. However, before delving into that, it's best to familiarize yourself with the various types of email encryption and proceed with whatever suits you.
Types of Email Encryption
With the advancement in technology, hacking techniques are also getting advanced. Both these fields are growing parallel with each other. Hackers always find a way to break the strongest encryption protocols. But the following are some strongest encryption protocols that are impossible to breach.
1. S/MIME:
S/MIME stands for Secure/Multipurpose Internet Mail Extensions. Basically, it is an email signing and encryption protocol. It is used to increase the security of emails significantly.
2. PGP/MIME:
PGP/MIME is similar to S/MIME because this protocol also signs the attachments and messages. It also increases the security of emails.
3. TLS/SSL:
TSL is an acronym for Transport Layer Security. It is also referred to as Secure Sockets Layer or SSL. TLS enhances privacy and stops unauthorized access to emails.
4. End-to-end encryption:
As the name suggests, it is an encryption method in which only the sender and receiver can see the contents of the mail and no one in between. This method provides the best privacy and is used in almost every new service.
5. Web portal Encryption:
Another encryption method is an email securely delivered to a receiver on a web portal. The receiver is notified when the email is received to log in to a web portal and read the email.
All these encryption methods have their Pros and Cons. We will use the best encryption method from above to encrypt Emails.
How To Encrypt Email – Step by Step
While the leading email services, such as Google, Yahoo, and Outlook, don't have encryption features as default, they do allow you to tweak the settings as per your wish. While it may seem complex, encrypting your email for Gmail, Outlook, or even Yahoo is quite simple and can be done through the following steps.
Encrypt Outlook with S/MIME: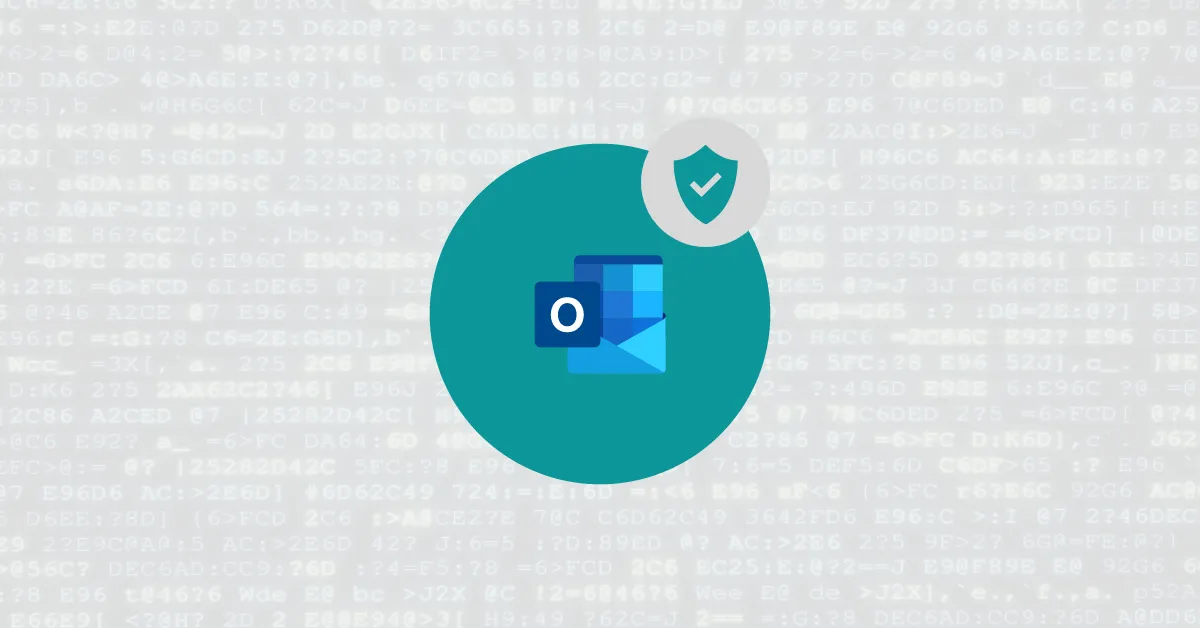 To encrypt emails in Outlook, you have to use S/MIME, which you can get access to through the following steps:
Start by launching into your OWA (Outlook Web App) client and fill in your login credentials.
Once you've signed in, click on "Options" at the top right corner, and from the dropdown menu, select "See All options…".
Now select the "Settings" option in the left menu. Navigate to the "S/MIME" tab from the menu.
Open the link "Download the S/MIME control". It might redirect you to your browser and start the download or open a dialogue box with "Run" and "Save" options.
Launch the file after the download is completed. Now install the program by following the on-screen instruction.
Once you have downloaded the required S/MIME encryption for outlook, you can proceed with the following steps to encrypt your emails.
Click on the "File" option in the top left corner of the screen and select "Option" at the bottom of the left panel.
Select "Trust center" from the left panel and click on the "Trust center settings…" button.
Then select the "Email Security" option and click on the "Settings" button under the "Encrypted email" section.
Afterward, click on "Choose" under the "Certificate and Algorithms" section and choose S/MIME certificates.
With Outlook 265, you can send encrypted or unencrypted emails. To integrate encryption within your email, all you need to do is:
Compose an email and click on the "Option" tab. Select "Encrypt" and choose S/MIME from list of options
The O16/19 users can encrypt their emails by selecting "Permissions" from the "Options" tab while composing an email.
Encrypt all messages in Outlook Email.
Outlook allows you the diversity to even encrypt every email that you send, but you have to set that in your settings through the following steps manually:
Click on the "File" option at the top left corner of the screen and select "Option."
Now select "Trust center" from the left panel and click on the "Trust center settings…" button.
Then select the "Email Security" option.
Now under the "Encrypted email" section, checkmark the box associated with "Encrypt contents and attachments for outgoing messages" and save the changes made.
Implementing complete encryption for all of your emails can help ensure that your private information remains secure and private.
Encrypt Gmail with S/MIME: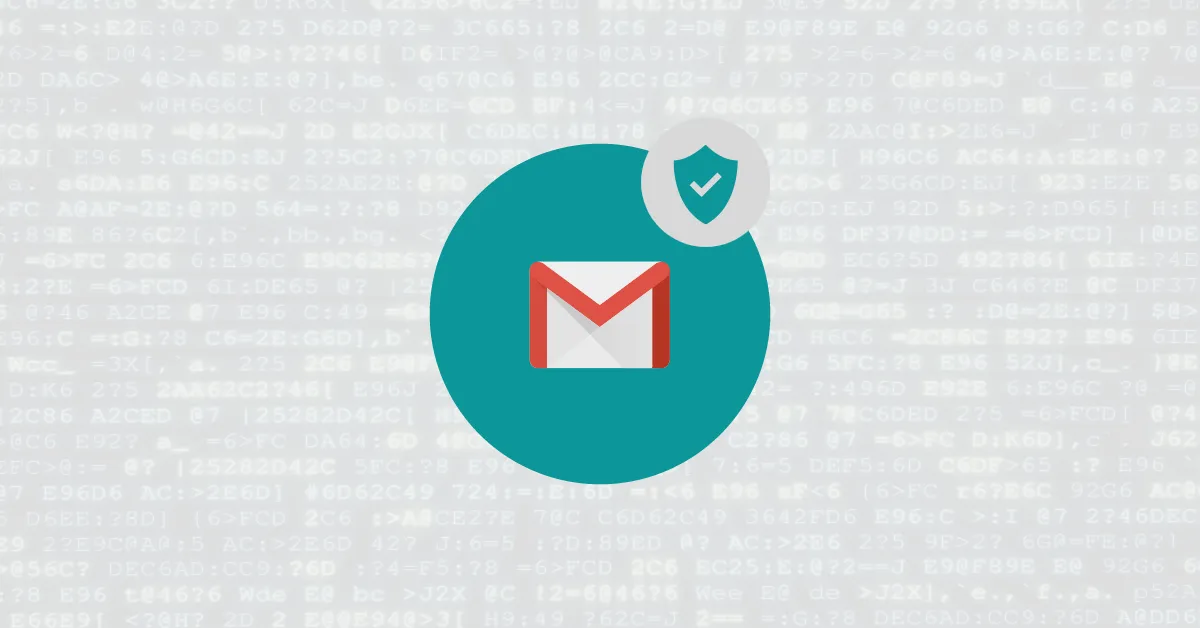 Gmail allows users to ensure email security by using S/MIME encryption to encrypt emails. You can integrate it through the following steps:
First, you must sign in to your Google admin console.
After that, click on the "Apps" button and go to "Google workspace->Gmail->user settings".
Now under the "Organizations" section, carefully select the organization or domain you are about to configure.
Then scroll down in S/MIME settings and checkmark the box associated with "Enable S/MIME encryption for sending and receiving emails" and "Allow users to upload their own certificates".
Save the changes made.
Next time while composing any emails, a lock icon will appear next to the recipient's name. there could be 3 states of the lock icons. Either red, grey, or green.
Red: indicates email is not secured.
Grey: indicates emails are secured but with TLS.
Green: indicates emails are secured with S/MIME.
the confidential mode in Gmail
Gmail has a confidential mode that allows sending secure emails. With the confidential mode, you can secure messages by setting an expiration date, revoking message access, and setting up a verification code by text to open emails. You can activate confidential mode through the following method:
Open Gmail & compose a new email

Turn on the Confidential mode

The confidential mode is optional security that Gmail offers. Messages in confidential mode don't have the option to forward, copy, print, or download attachments.
S/MIME encryption for G Suite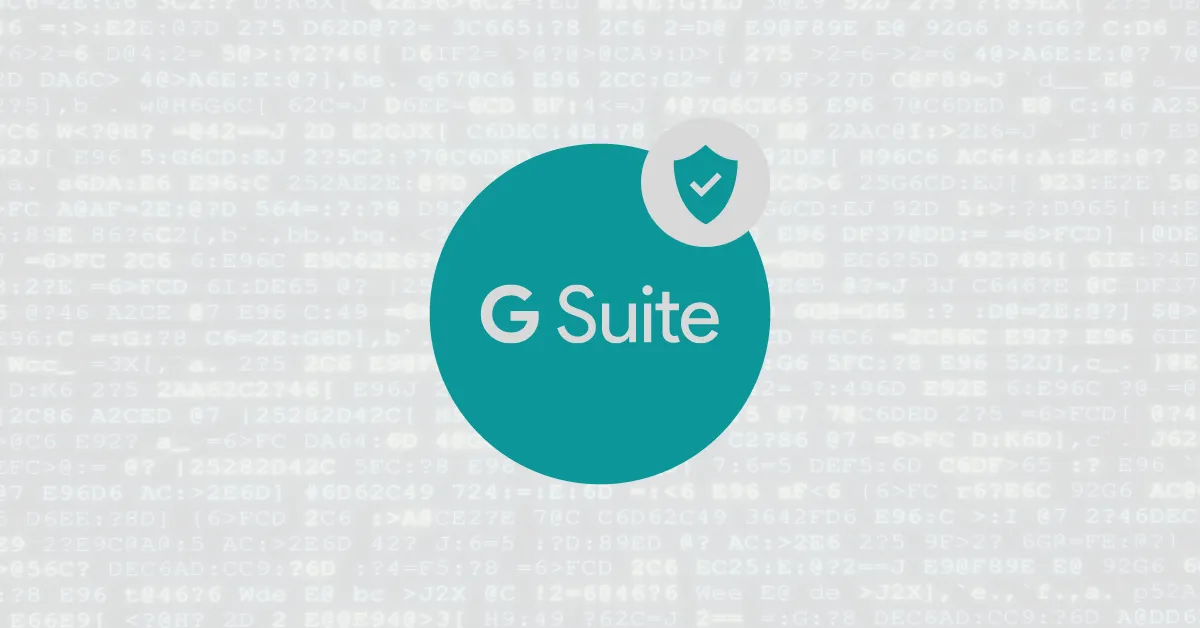 To integrate encryption within emails, GSuite users have to go through the following method:
Go to Google Admin console
Go to Apps>G Suite>Gmail>User settings
Select an organization on the left.
Set Enable S/MIME encryption for sending and receiving emails at the bottom of the settings window.
You can also configure optional certificate settings.
Click the Save button
Your encryption settings will be updated within one hour
Applying encryption to email
Create a new email.
Add the recipient to the To field.
A lock icon will appear to the right of the recipient's email. Click this button and select the S/MIME settings.
By enabling S/MIME encryption within GSuite, you can ensure privacy for your corporate information exchange.
Encrypt Yahoo with S/MIME: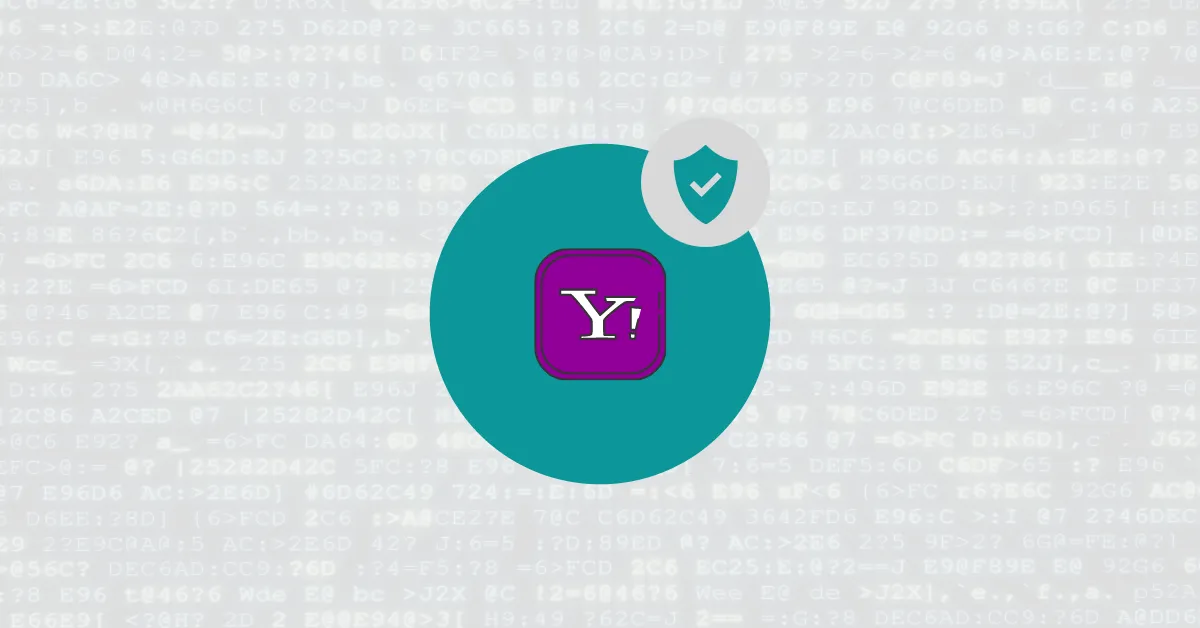 Yahoo, by default, offers TLS encryption for your email. However, this does not protect you from compromised email servers, data breaches, or any other security breach issues.
Encrypting Yahoo mails with S/MIME is not easy because SSL protocols come pre-installed in Yahoo. In this case, you need to install any third-party software and use yahoo with it.
Best tools for encryption.
Since encryption is recognized as a reliable method of ensuring data privacy and security, the market is brimming with various email encryption tools. Amidst this, choosing the best secure email providers for your use can be a hassle, so we have compiled some of the best-known encryption tools for you.
| | | |
| --- | --- | --- |
| Provider | Features | Pricing |
| ProtonMail | It enables secure end-to-end encryption for your email and can password-protect messages to off-platform users. It also provides file storage and a calendar. | Free/$56.27 |
| Hushmail | It allows users to send encrypted emails and is compatible with Outlook, Apple Mail, and Android. Also allows users to use their own domain name. | $5.99-$49.98 |
| StartMail | Ensures PGP encryption for emails and enables password-based encryption for external emails. Has a user-friendly UI and also provides disposable email addresses. | $59.95 |
| CounterMail | It provides users with secure OpenPGP encryption for their emails. The ensures end-to-end encryption and has a user-friendly interface. | $49 |
| Tutanota | Encrypts email through secure encryption. It is based on open-source code, making it reliable. | free/$1.17 |
| PreVeil | Provides secure encrypted email and file sharing. It works well with existing email accounts and is cross-platform compatible. | $30 |
| Private Mail | It encrypts emails through the PGP method and allows secure encrypted file sharing. | $8.95 |
Conclusions:
Encrypting your emails is a good practice because it provides an extra layer of security and online privacy. With your emails encrypted, you can communicate in peace without the fear of snooping or spying.