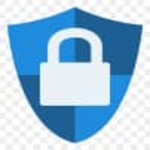 Internet
NordVPN
Surfshark VPN
CyberGhost Pro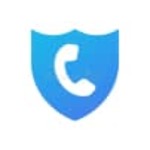 Calls & Messages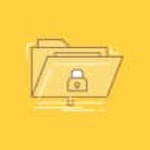 File & Folder
Folders lock
Sookasa
Iknox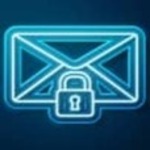 Email
ProtonVPN
Hushmail
StratMail
Encrypting Android phones through the best Android encryption apps is crucial primarily because Android is a prime target for hackers and cybercriminals. Android devices often fall victim to hacking attacks; data breaches through third-party apps, or malware invasions. In fact, according to reports, 98% of mobile malware targets Android devices and makes users lose their valuable data. Therefore, Android users must encrypt their phones to ensure data privacy and security.
However, apart from file-based encryptions, Android users must realize that encryption is also a necessary part of their online presence. Whenever Android users go online without encryption, they expose their personal information to hacking, snooping, and surveillance.
Therefore, along with file-based encryption, Android users must encrypt their online presence through a reliable VPN provider. In other words, Android users must encrypt their devices and online presence to attain complete online anonymity and security by relying on solid and reliable Android encryption apps.
15 Best Android Encryptions Apps in 2023
Using reliable applications and software to ensure that your Android device is encrypted and protected from all kinds of prying websites and malware attacks is crucial. You can count on the following application solutions for different encryption demands.
1. Internet Encryption Apps
Android phones offer users two methods for device encryption, i.e., full-disk and file-based encryption. This encryption is limited to the device, which protects the files and folders or other data from unauthorized access but won't protect tons of information available on the internet and accessed via your Android phone. This leaves you vulnerable to online Android security threats. Thus, Android users must encrypt their internet presence to enjoy maximum online protection.
The best secure browsers and private search engines use partial on-site encryption to encrypt the data on your Android phones. They also hide your browsing history and online activity from spying. But since they fail to encrypt the data thoroughly, they can expose you to spying that risks your digital privacy.
A VPN ensures privacy and security by wholly encrypting your data and carrying it in encrypted packets within an encrypted tunnel. It also ensures anonymity by routing data through secure remote servers, which mask your original IP address and location with a fake one. Thus VPNs help you remain private and anonymous online. There are several legitimate VPNs for Android available that you can opt for, such as:
It is a Panama-based VPN provider offering privacy through secure encryption and a strict no-logs policy. It also unblocks US Netflix and supports P2P traffic or file sharing.
With secure headquarters within the British Virgin Islands, Surfshark offers security through robust AES-256-bit encryption. It supports P2P, unblocks US Netflix, and offers additional security features such as multihop.
It is a Romanian-based VPN provider with the highest encryption standards, secure protocols, and a strict no-log policy to protect the data from all prying eyes.
Since users' data is of particular value to entities such as the government, criminals, and advertisers, using a VPN has become more of a necessity. Not only do VPNs protect your data from spying and surveillance, but they also help get past ISP tracking, geo-blocking, and unnecessary censorship.
Anonymous Browsing
Encrypt Internet Traffic
Hide IP Address
Geo-blocking
No ISP Tracking
Fastest Internet Speed
2. Best Encrypted Messaging Apps – For Secure Messaging
Secure messaging apps encrypt messages and conversations to introduce digital privacy to your chats. Nowadays, most secure messaging apps provide end-to-end encryption that ensures your data remains encrypted at both the sender's and the receiver's end, guaranteeing robust security. For Android users, some reliable and highly secure messaging apps include:
This California-based app offers end-to-end encryption, protected file sharing, necessary messaging/calling features, various socializing features, and a user-friendly interface.
A Switzerland-based app that offers default end-to-end encryption while letting you customize storing conversations for only a specific time before their deletion.
Headquartered in the San Francisco Bay area, it offers messages, voice calls, and group chat features secured by end-to-end encryption.
These apps seem entirely safe for use, but from time to time, researchers find vulnerabilities and bugs within these apps. For instance, in the past, WhatsApp became the gateway for the Pegasus surveillance hack. Thus, use a trustworthy VPN that encrypts the entire data traffic and ensures users enjoy maximum privacy while using the encrypted messaging apps.
Encrypted Calls
Encrypted Messages
Encrypted backup
3. Best Encrypted Emails Apps – For Safe Emailing
Email encryption covers email messages into secure codes that prevent unauthorized third-party access to your emails. Encryption adds better privacy and security to your email conversations and sensitive content by making it unreadable by anyone who does not have the decryption key. These apps encrypt emails through end-to-end encryption, strengthening users' email privacy and security.
Some reliable apps you can consider in this regard include:
A Switzerland-based email encryption app that offers free end-to-end encryption for all emails. Its secure and robust privacy and security services are maximized with the open-source implementation of AES, RSA, and OpenPGP.
This San Francisco-based email encryption app offers a standard layout with secure and robust email protection and management services. It also customizes your emails and notifications with an email, URL, or domain-blocking feature.
This freemium email encryption app offers an easy setup of various email services. It supports cross-platform email accounts like Office 365 and Google Apps. In addition, it also supports neat email integration with different Android apps and various customization features.
Most messaging apps collect users' data and store their messages. This makes it challenging for individuals and businesses to achieve complete privacy and anonymity via chats on such apps. Thus, choose trusted apps that refrain from collecting user logs and data.
Send Encrypted Emails
Temporary Emails
4. Best File Encryption Apps on Android
File encryption works by encrypting individual files or collective file systems, ensuring that they only remain accessible to you. Such apps encrypt files through encryption ciphers such as AES, Blowfish, Serpent, RC6 256-bit, etc. Some reliable Android applications for file encryption include:
This app has an easy-to-use interface that supports AES 128, PKCs5, and CBC padding. It encrypts all files, generates a random IV and other random and secure keys, and supports five encryptions on its free version.
This open-source and easy-to-use application encrypts and decrypts files with a click. Its strong file encryption performance also offers dedicated file browsers and Unicode passwords.
It serves as a file manager and file encryption app. It allows quick access to the necessary encrypted and decrypted files while offering strong encryption to all the files stored in the Android device.
Encrypting your files helps protect them from third-party access, even through spyware or a hack attack. Moreover, if you lose or misplace your device, it will most likely remain secure if your data is encrypted. Therefore, do consider using file encryption apps.
Encrypted Folders
Encrypted Files
Encrypted Attachments
5. Best Credential Encryption Apps
A password manager is a reliable security tool for storing passwords and other important information and credentials. Most password managers protect your data within encrypted vaults that require a master password for access. Some reliable and secure password managers for Android users that you can consider for secure password and credentials storing include:
It offers impressive features like password generation, cross-platform support, automatic password unlock travel mode, easy controlling and sharing password vault, and a guest account option.
It offers reliable and robust encryption, auto-fill, security alerts, storage for up to 50 passwords, and user access on a single device.
It is headquartered in Boston and offers password and credentials storage, auto-sync credentials, password sharing, multi-factor authentication, and multiple accounts/membership options.
Along with protecting your password credentials, password managers also help generate strong passwords that ensure protection. In short, password managers protect you from intrusive logins due to lost passwords and weak passwords.
To Encrypt Your Passwords
Manage Your Passwords
Strong Password Generator
Conclusion
Encrypting Android devices has become more critical with the changing security landscape. It helps keep user data and information secure and is the best-known method to protect your personal information. There are various methods you can use to encrypt your Android phones. The best Android encryption apps mentioned above are the most suitable way. They help you attain the privacy you seek, so consider using them.
FAQs
Using the best secure browsers, private search engines, and encrypted email providers makes users untraceable online. While private browsers and search engines keep your browsing and search history private, the encrypted email providers use E2EE to ensure that no third party can read your emails and invade your digital privacy. But, all these tools don't offer complete anonymity or online protection like a VPN provider. A reliable VPN provider fully encrypts the data traffic and hides the IP address, making it impossible for anyone to trace back and know about your browsing activities. Hence, use a VPN with a secure browser, search engines, and email providers, and make your activities untraceable.
A VPN uses the industry's highest encryption standards, secure tunneling protocols, and a range of security-centric features to safeguard data from all snooping eyes. The best VPN provider encrypts the data traffic by routing the internet traffic through a remote VPN server. Also, it masks your IP address by replacing your actual IP address with the one provided by the VPN server, making you utterly anonymous over the web.
To hide your number while making an outgoing call on a Samsung device, Go to Phone > Menu > Call Settings > Scroll down and tap on Additional Settings > Click on caller ID > Select hide number.
Google tracks users' activities and other personal information, which is not good from a privacy perspective. Many users prefer to browse via Incognito mode, but it won't guarantee complete anonymity. Browsing in Incognito mode will protect you from online trackers and won't save cookies, but the ISPs can still see your IP address, and the websites you visit can also view your physical location. The best way to remain completely anonymous on Google is to use a reliable VPN provider. It will not only hide your IP address but also encrypt the data traffic, ensuring that no one could know anything about your online activities.
It depends on where you're uploading the files. The best file encryption apps are worth considering if you want to upload files in a folder. While if the files are in the form of attachments, then encrypted email providers might offer great help. You can also upload files to your drive but ensure to use a VPN to add an extra layer of security and privacy, so do use it.
Online anonymity is a fundamental right of every netizen. There's nothing wrong with using the web anonymously. The increasing use of the internet is giving rise to new threats while snooping eyes are constantly monitoring the web to breach your privacy. Thus, various online security software like a VPN can be used to gain maximum anonymity on the web. However, being anonymous to perform illegal and unethical activities is deemed illegal.
Share this article
About the Author
Waqas is a cybersecurity journalist and writer who has a knack for writing technology and online privacy-focused articles. He strives to help achieve a secure online environment and is skilled in writing topics related to cybersecurity, AI, DevOps, Cloud security, and a lot more. As seen in: Computer.org, Nordic APIs, Infosecinstitute.com, Tripwire.com, and VentureBeat.
More from Iam Waqas
Related Posts