PrimeWire is among the best streaming sites for watching TV shows and movies anywhere. The website updates the content database daily and ensures an incredible streaming experience. Since it is a free online platform, it might seem attractive to the users. But the question is, is PrimeWire reliable and safe?
Despite being a popular streaming platform, PrimeWire is unsafe to use, and there are some valid reasons behind it. The site contains pop-up ads and malicious content links that might inject malware or spyware into your device. Also, it contains copyrighted content and streaming undistributed content is illegal in many countries.
Hence, it's high time to stop using services like PrimeWire. Start using the best PrimeWire alternatives to enjoy unlimited streaming content. The following article takes a deeper look into the safety of PrimeWire and highlights the best PrimeWire alternatives. However, since many streaming sites face geo-block restrictions, you should always use a VPN while accessing these sites.
Why is PrimeWire unsafe to use
PrimeWire started its services more than five years ago as LetMeWatchThis. Later, it changed its domain to 1Channel and eventually became PrimeWire. Soon it became trendy and developed vast fan followers because of its well-integrated design, user-friendly interface, and extensive streaming library.
In April 2020, PrimeWire DNS records were updated to EuroDNS. It is an ICANN-accredited domain name registrar and DNS provider. Because of this rationalization, the site went offline for a few days. When PrimeWire returned, it became pretty unreliable to use.
Since then, the site has been full of pop-ups, banners, and video adverts. These ads ruin your streaming experience and even install malware and viruses on your device. Moreover, the website also contains external links from other resources that redirect you to a suspicious-looking site or show pirated content. Some countries follow strict laws for copyright violations and fine people for streaming and downloading a copyrighted TV show or movie.
Some people even launch PrimeWire mirror sites so users can have the same streaming experience as PrimeWire. But as these sites are fabricated, they increase the risk of identity fraud and phishing attacks. All these reasons signify that PrimeWire is not safe to use, and instead, you should start using its alternatives.
PrimeWire mirror sites
PrimeWire is shut down, but some proxy sites are available for its users to stream.
https://primewire.nocensor.lol/
https://primewire.g3g.quest/
https://primewire.mrunblock.lol/
https://primewire.proxybit.lol/
https://primewire.unblockproject.click/
https://primewire.123unblock.us/
https://primewire.unblocknow.art/
https://primewire.unbl0ck.info/
https://primewire.u4m.shop/
https://primewire.unbl4you.info/
www.primewire.tf
These proxy sites provide the same streaming experience to their users as the original one. Use VPN to ensure your security and privacy.
6 Best Legal PrimeWire Alternatives
Read more about the top picks for PrimeWire alternatives. All the popular streaming services listed above have their own catalog, and it's up to the viewers which content they want to watch and the price they want to pay for it.
1. Netflix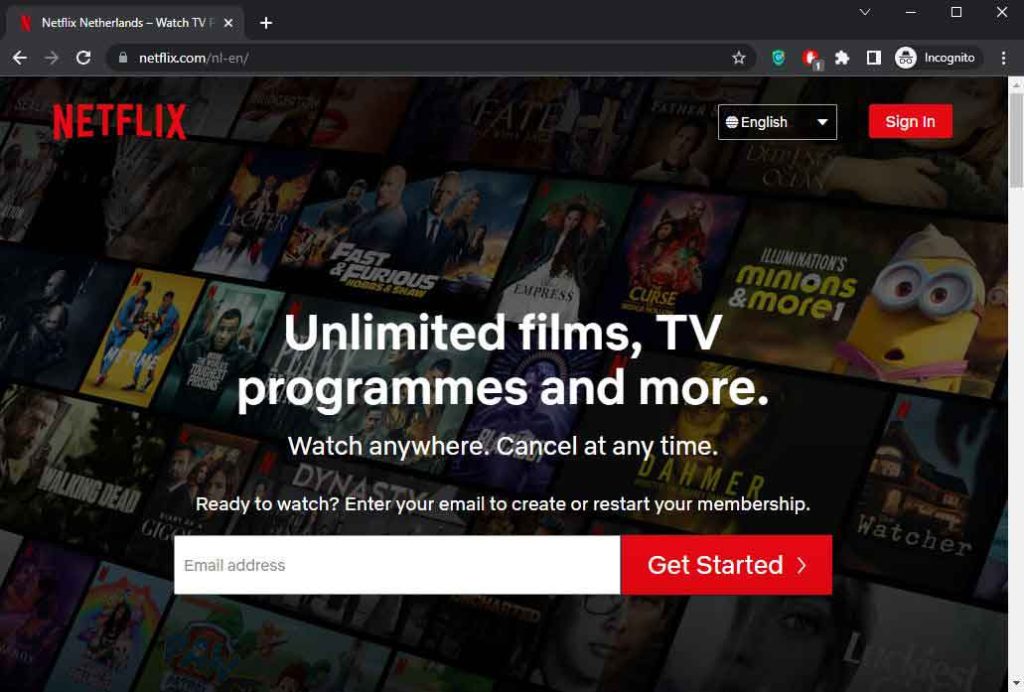 Netflix is the world's leading and most popular streaming service, accessible in 190+ countries. It has an extensive streaming content library that allows you to enjoy anime, TV series, movies, and documentaries in various genres and languages. The streaming platform continuously updates its library with the latest weekly releases, ensuring the best streaming experience.
It is the best legal PrimeWire alternative, where you can stream your favorite content on your mobile phone, desktop computers, and other streaming devices. Moreover, you can also save and download TV shows and movies to watch offline easily.
Apart from this, Netflix has a simple and easy-to-use web interface. You can filter out TV shows and movies based on genres or their recommendation system. It allows you to create different user profiles, including kids, and stop your kids from watching adult content.
Since it's a paid service, it offers three different subscription plans. You can get it at the lowest price of $9.99 monthly and enjoy 480p video quality. However, Netflix imposes geographical restrictions, which is its significant drawback. It restricts users from accessing other regions' Netflix libraries because of licensing agreements. But you can get around this issue with the best VPN for Netflix.
2. YouTube TV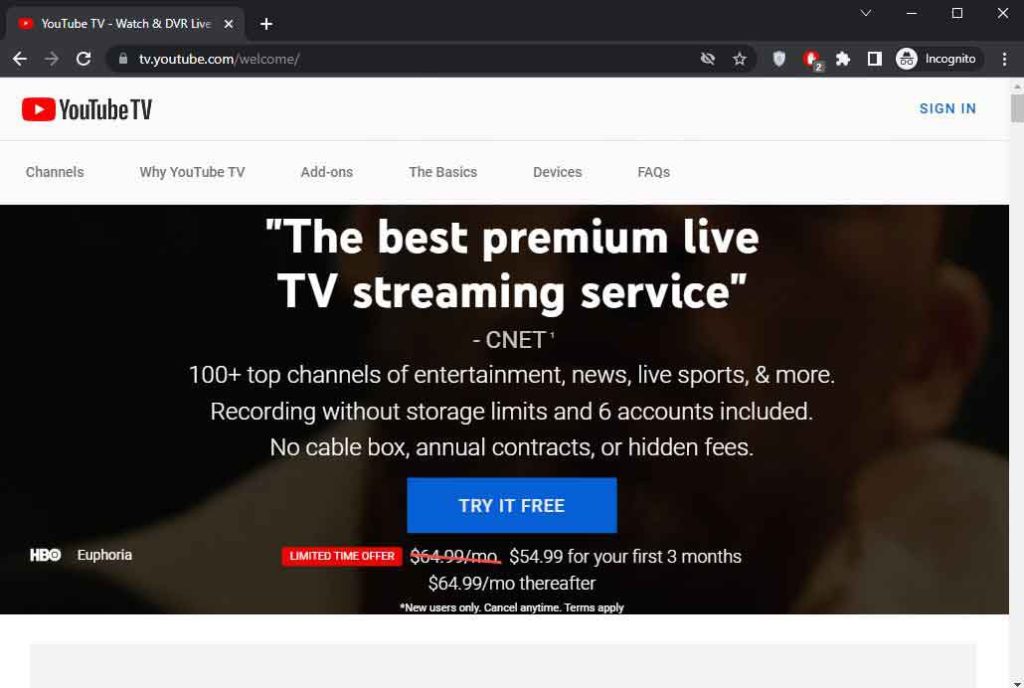 YouTube TV is also among the best legal PrimeWire alternatives, with over three million subscribers. It is an online TV streaming service that allows live TV and cloud-based DVDs from over 85 television networks. The top networks include Fox Network, PBS, and the Big Three Broadcasting Network. The cloud-DVD feature lets you record any streaming content for nine months.
It has an intuitive interface and gives you access to tons of entertainment and news channels. You can connect it to your mobile phones, gaming consoles, and streaming devices and enjoy unlimited streaming. Also, it comes with multiple device connection features. With a single account, you can connect up to six devices and enjoy videos of 4k quality.
However, the online platform has two significant drawbacks. The subscription package starts from $64.99 per month, which is pretty costly. Also, if you're outside the US, you cannot access it because it only works in the US.
3. Sling TV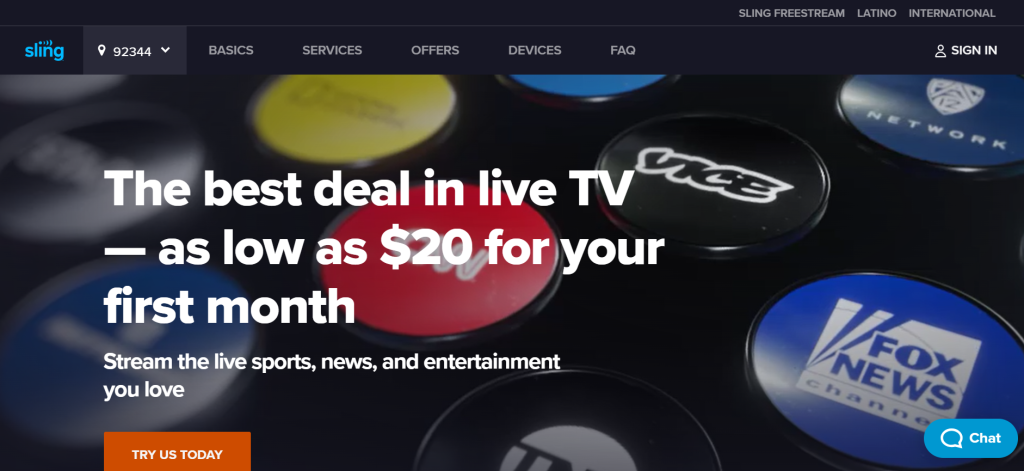 Sling TV is another best legal PrimeWire alternative that costs approximately $30 monthly. It is one of the most popular streaming services in the USA, with over 2.5 million subscribers. The service is well-designed and doesn't cause any trouble to the users.
Many movies, TV shows, and other entertainment are on this platform. It offers various impressive features that enhance your user experience. Like YouTube TV, Sling TV also has a cloud-based DVD feature allowing you to record programs from any channel. Moreover, it has a co-viewing feature called the Sling Watch Party that lets you watch live TV together from different locations.
However, this streaming platform is not available outside the USA. Thus, you need a US IP address to unblock it and access the streaming content.
4. Hulu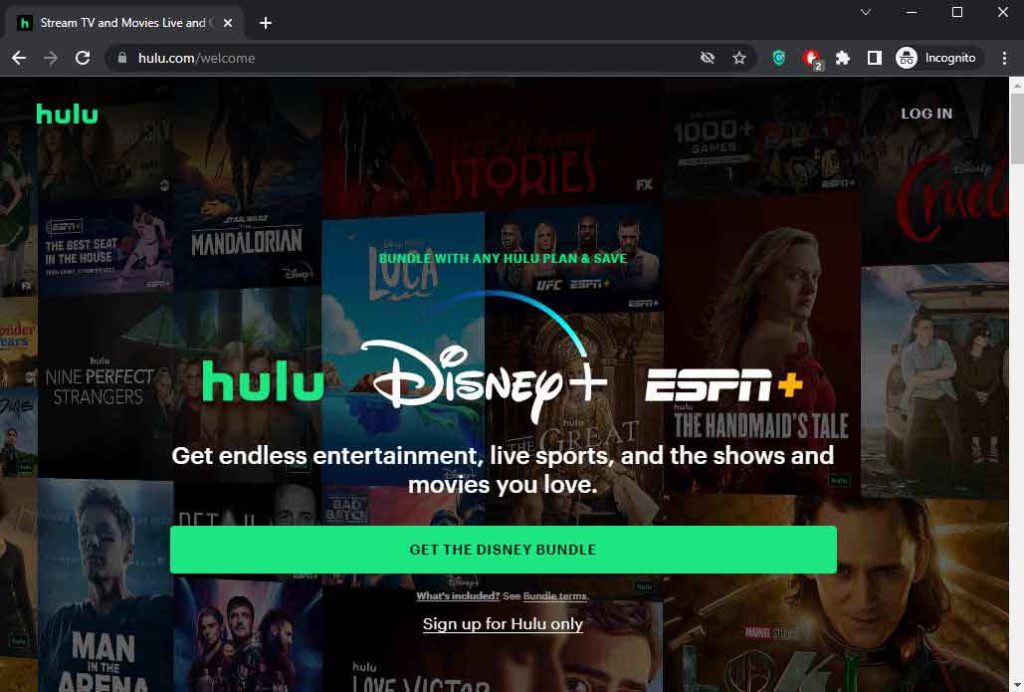 Hulu is among the best American streaming services owned by the Walt Disney Company. It has an extensive library of movies and television series from popular networks like ABC, NBC, and FX. Also, it includes Hulu original programs that you won't find anywhere else.
The best part about Hulu is that it has launched a Live TV service that compels you to switch from cable. It gives access to 75+ top channels on Hulu with your favorite news and sports events. Whether you want to stream UFC fights, soccer, NFL, or cricket, Hulu is the perfect option.
The only issue with Hulu is that its services are unavailable in most parts of the world. Therefore, always connect to a VPN while accessing this streaming platform. Also, it shows fewer ads in the paid plan, but if you opt for a no-ads plan, that'd cost you $69.99 monthly. The subscription package's price depends on the features you want to pick up. For instance, if you choose Hulu+ Live TV with Disney + and ESPN++ so, it might cost you $69.99.
5. Amazon Prime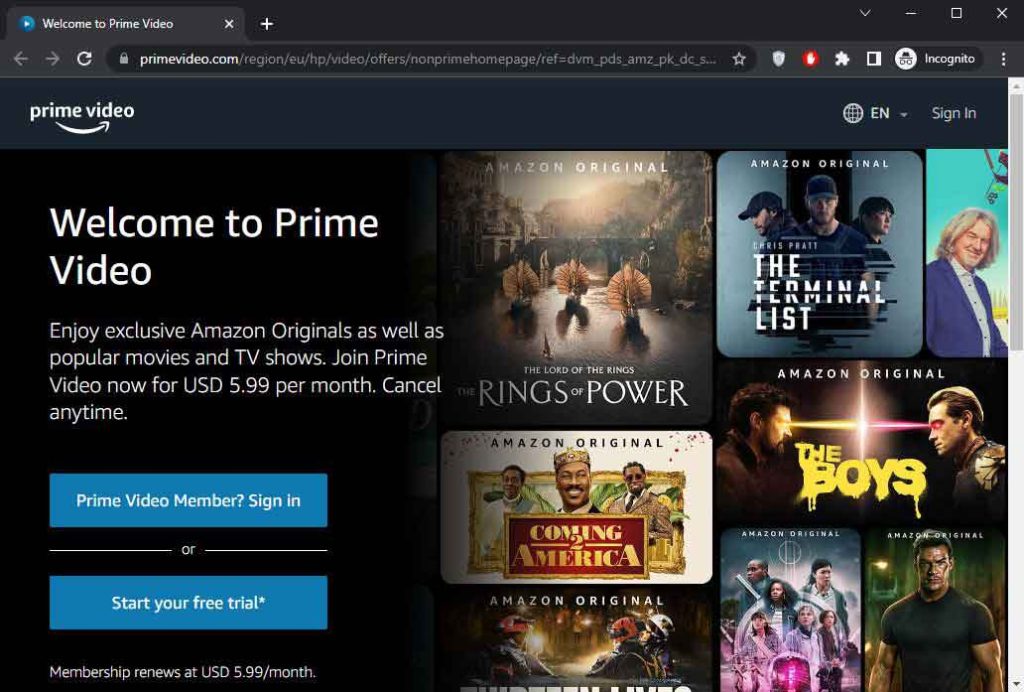 Amazon Prime is yet another best legal PrimeWire alternative. It has one of the largest streaming libraries, including Amazon Prime originals, TV series, and movies in all genres. You can filter out the streaming content according to the latest releases, coming soon, and award winners. Also, it has a large section for kids and even allows you to watch live streaming of your favorite sports.
The website has a simple and user-friendly interface that's easy to use and navigate. Besides streaming, you can download the content for later watch and even buy or rent TV shows and movies if interested.
You can buy Amazon Prime services at the lowest price of $14.99 per month. But if you're a bit hesitant, it even allows you to try the service for free for 30 days. To try out Amazon Prime's service and features, you must use a legitimate VPN provider because it's blocked worldwide.
6. HBO Max
HBO Max is another popular streaming platform to watch endless TV series, documentaries, cartoons, and movies. You can stream your favorite streaming content in 4k UHD quality without buffering or speed loading. Also, it allows you to download up to 30 titles to watch offline, thus ensuring a fantastic streaming experience.
The online streaming platform gives access to the biggest Warner Bros movies without charging additional costs. Besides this, you can get personalized streaming for up to five profiles. Also, it has a kid section that grows along with their interest. The site has a simple and sleek interface that's easy to use and navigate.
Like other streaming services mentioned in this list, it also offers premium subscription packages that you can get at an affordable price of $14.99 per month. The streaming platform shows ads, but if you upgrade your plan, you can prevent this problem. Also, it's unavailable in many regions and requires a premium VPN.
How to watch PrimeWire safely
If you are not willing to invest in the paid PrimeWire alternatives and plan to use PrimeWire in the future, don't overlook your privacy and security. Practice safety measures while watching your favorite streaming content on PrimeWire. Following are some of the ways that reduce the risks associated with PrimeWire and ensure a safe and hassle-free streaming experience:
Install the best antivirus software– It scans your device for potential malware and viruses and blocks them from downloading and harming your device and data.
Use a reliable ad-blocker– Remove unwanted and malicious ads with an ad-blocker and enjoy streaming without interference.
Use a VPN– If you use PrimeWire, it's advisable to use it and enjoy maximum anonymity on the web. It hides your actual IP address and encrypts the data traffic. As a result, law enforcement agencies can't track you or know what you're doing on the web.
Ensure that you protect your device from all possible threats before visiting PrimeWire. Stay safe and enhance your streaming experience on PrimeWire by following the tips mentioned above.
What are other popular PrimeWire alternatives?
Besides using paid PrimeWire alternatives, there are some free alternatives as well. Free services like Movies 123, MoviesJoy, and Stream2watch are popular PrimeWire alternatives. They come with a vast streaming library and an easy-to-use and navigate interface. Also, these sites offer various customization options and allow you to sort the content based on the year of release and genre. You can also find the top and latest releases on these streaming sites.
But, if you use these streaming platforms, you must use a VPN and antivirus or antimalware software. As these sites are free, they have risks, and to prevent them, you need to use tools like a VPN or antivirus software.
Conclusion
Despite being a popular free online streaming platform, PrimeWire is unsafe. The streaming site shows pirated content, and thus, it's illegal to use. Also, it displays several unwanted ads and is a source of harming your device with malware and other malicious software. These reasons urge the viewers to look for the best PrimeWire alternatives.
Paid streaming services like Netflix, Amazon Prime, Hulu, and HBO Max are the safest options for accessing online streaming content. But, as each streaming service offers various subscription plans, you can choose the one that doesn't cost you much. Besides this, some free alternatives are pretty popular but can put your online security and privacy at risk.
Always use a VPN whether you're using legal or free alternatives. It ensures a safe and secure streaming experience and makes your activities private.
FAQs
PrimeWire is highly popular and accessible throughout the world. However, its ubiquity has been affected by a new crop of streaming websites loosely or entirely based on it.
All major operating systems, devices, and browsers support most PrimeWire alternatives. They include; Chromecast, set-top boxes, Fire TV sticks, PC, and mobile devices.
Some PrimeWire alternatives are unreliable and sometimes unavailable due to copyright lawsuits. Others offer low-quality videos with hard-coded subtitles, which can be frustrating, while others may infect your device with malware. Check the URL extension because most copycats use the same name and change the URL to lure unsuspecting users.
Some pop-ups and redirects could surely land you in trouble. Avoid clicking on malicious ads, and do not accept any notifications because you could be downloading malware to your device.
Streaming copyrighted content may be a crime or civil offense in some countries. Therefore, ensure you use a VPN to mask your IP address and identity. This way, no one can link your streaming activities to your device.
The PrimeWire alternatives are legal but become illegal when they include copyrighted content without permission. Both the website hosting copyrighted content and the users streaming them are doing so illegally.
Yes, some PrimeWire mirror websites are inaccessible. This is because of ISPs in some countries block them for legal and safety issues. However, you can use a trustworthy VPN to bypass the blocks and access them anywhere.
Share this article
About the Author
Rebecca James is an IT consultant with forward thinking approach toward developing IT infrastructures of SMEs. She writes to engage with individuals and raise awareness of digital security, privacy, and better IT infrastructure.
More from Rebecca James
Related Posts