Here is the Quick Over of The Best Sites To Watch Cartoons
Several websites claim to provide cartoons online for free. But not all of them can be legitimate sources. Here is the list of the best websites to watch cartoons online for free in HD.
These are some of the best options if viewers want to stream cartoons online for free.
Online streaming platforms are expanding daily, concise the world, and are becoming a source of entertainment for kids and adults. Nowadays, exploring the best websites to watch cartoons online for free HD is not at all a hassle.
When it comes to cartoons, young children go crazy about consuming them. Many popular streaming sites offer various cartoons, from classic favorites to newer shows. Some streaming sites also offer other features, such as downloading episodes or movies for offline viewing. And these entertainment websites make it easy for the audience to consume without any hassle. They can watch them after waking up while having meals, after school, before bed, etc.
Furthermore, many websites offer free cartoons online, but not all are the same. Some sites have a limited selection, while others have annoying pop-ups or ads. We've compiled a list of legitimate sites to help you find the best websites to watch cartoons online for free in HD.
What are the common features of good sites to Watch Cartoon Online?
Many sites offer cartoons online, but not all of them are created equal. If you're looking for a good site to watch cartoons online, there are a few things you should look for;
Vast collection: the site should have a large selection of cartoons to choose from. The good site needs to offer a wide range of collections from various genres, such as action, comedy, drama, adventure, and more.
Regular update: It should also be updated regularly with new episodes so you can always find something new to watch.
Requests: a good cartoon website should provide an option for cartoon requests, where users can easily ask for their desired cartoons.
User-friendly: the site should be easy to use and navigate so you can quickly find the cartoon you want to watch.
These are some common features one must look into while selecting a website. With these things in mind, you can be sure to find a great site to watch cartoons online.
Best websites to watch cartoons online for free
Many cartoon streaming platforms claim to be providing online cartoons for free in HD, but not all are reliable and trustworthy. Here are some of them that you can use to stream cartoons for free, which makes your streaming experience enjoyable.
1. WatchCartoonOnline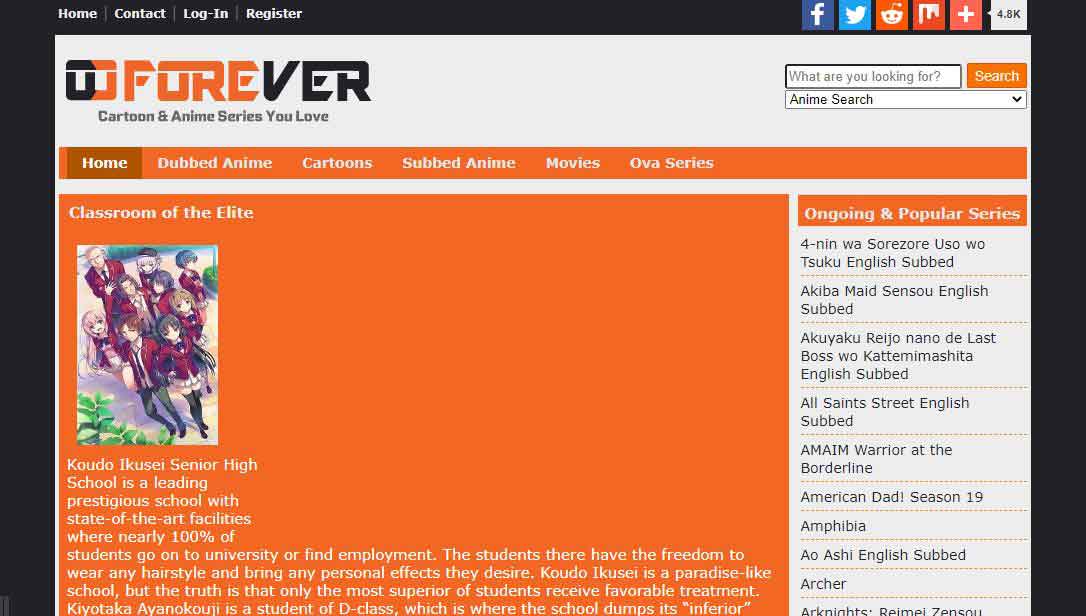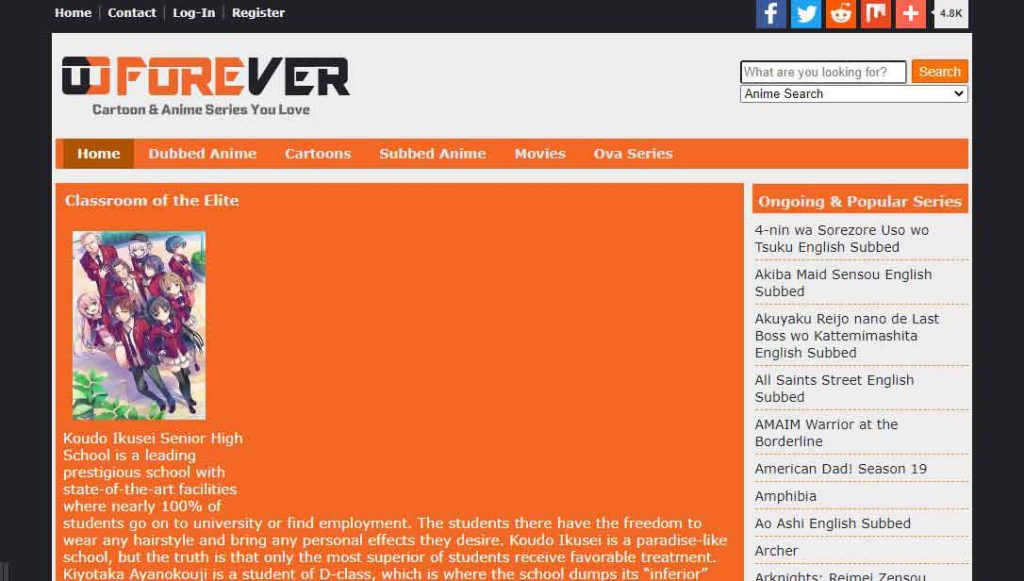 WatchCartoonOline is a great online cartoon streaming platform. It is a platform that offers old and new classic cartoons and movies and Japanese anime. The site has a huge library of cartoon content. The site provides newly released content as soon as they released. The most prominent aspect of this website is that it gives dubbed and subbed content to its users. Not only that, WatchCartoonOnilne has a built-in search bar and straightforward UI.
However, the drawbacks of this website are the ads and the pop-ups. Both these things are annoying for a viewer; it just ruins the streaming experience. Besides this, it is an amazing website for providing the best content.
2. Cartoon Network HQ

Cartoon Network HQ is one of the most popular destinations for cartoon lovers of all ages. They offer a huge selection of classic and contemporary cartoons, all free online. Best of all, their website is clean and easy to navigate, so you can find what you're looking for without hassle.
However, the majority of its content on the website is in short clips. So, if you are someone wo is looking forward to the full episodes; you will eventually get disappointed. But on the positive side, it offers a huge variety of games based on the shows they offer.
3. Super Cartoons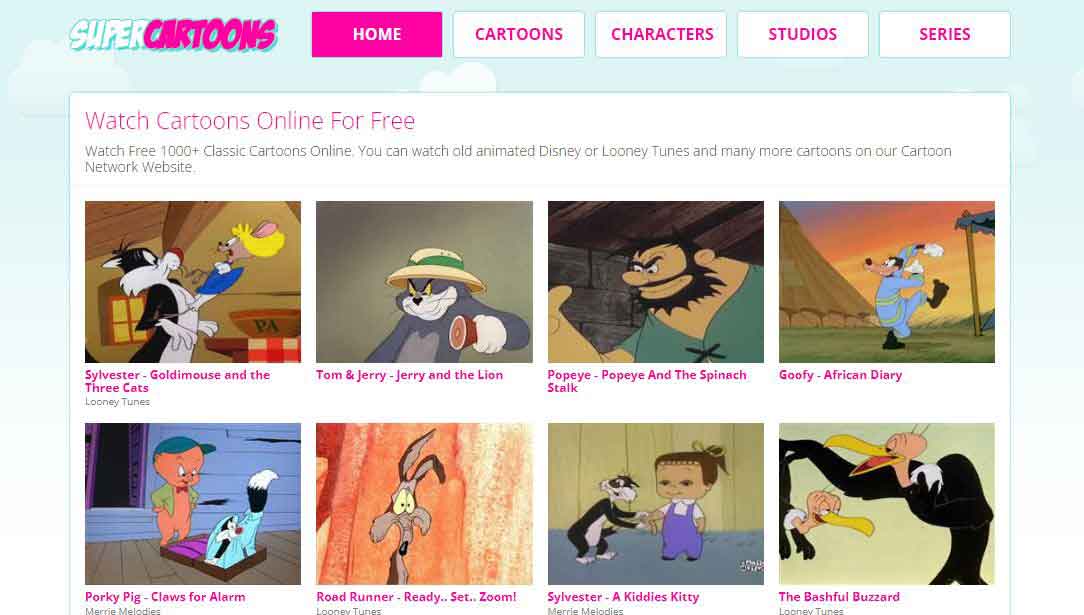 Super cartoons is yet another best option to watch cartoons. The website has an enormous library of cartoon content with an attractive user interface. Users can stream old and both types of content on the website. But currently, the homepage is filled with classic content, so if you want any specific cartoon, use the filter option to get one.
However, like any other website, it also has pros and cons. The website is filled with annoying ads and pop-ups disturbing users' streaming experience.
4. WatchCartoonsOnline.CC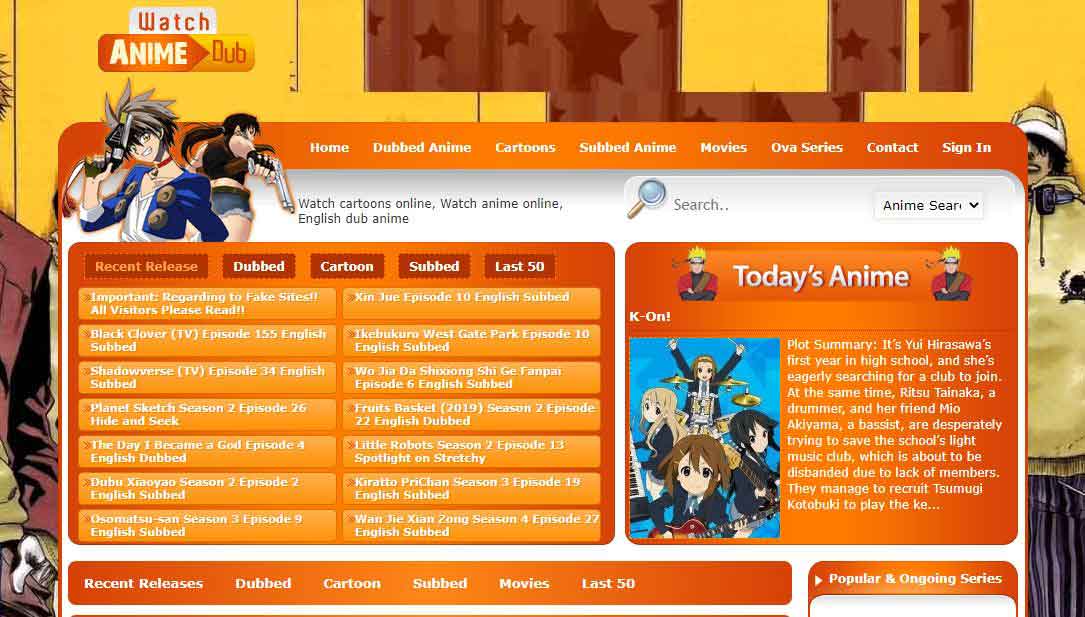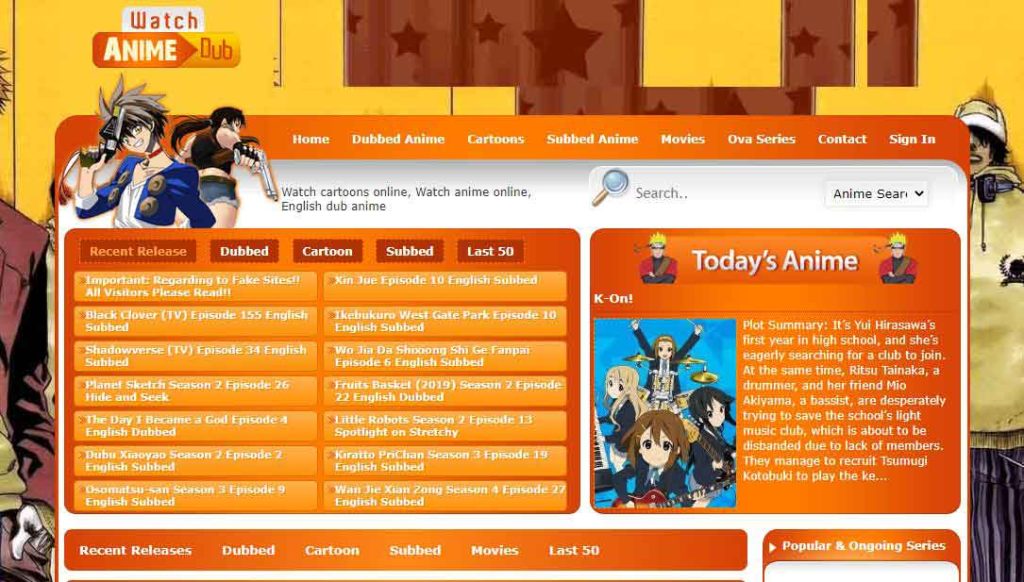 WatchCartoonOnline.CC is yet another best option users can utilize if they want to watch cartoons. The website simply offers a gigantic catalog of content. It provides all old and anime movies, series, and cartoons. Not only that, it is a great online streaming platform that gives all the recently uploaded content. You can also get your hands on Japanese anime movies, shows, and cartoons in English dubs. The website has an easy and prominent user interface, which makes it easy for users to navigate.
Furthermore, the site is free of cost and provides a huge range of genres: fantasy, horror, action, comedy, etc. Try using VPN to stay anonymous and make your streaming journey enjoyable.
5. WatchCartoonOnline.bz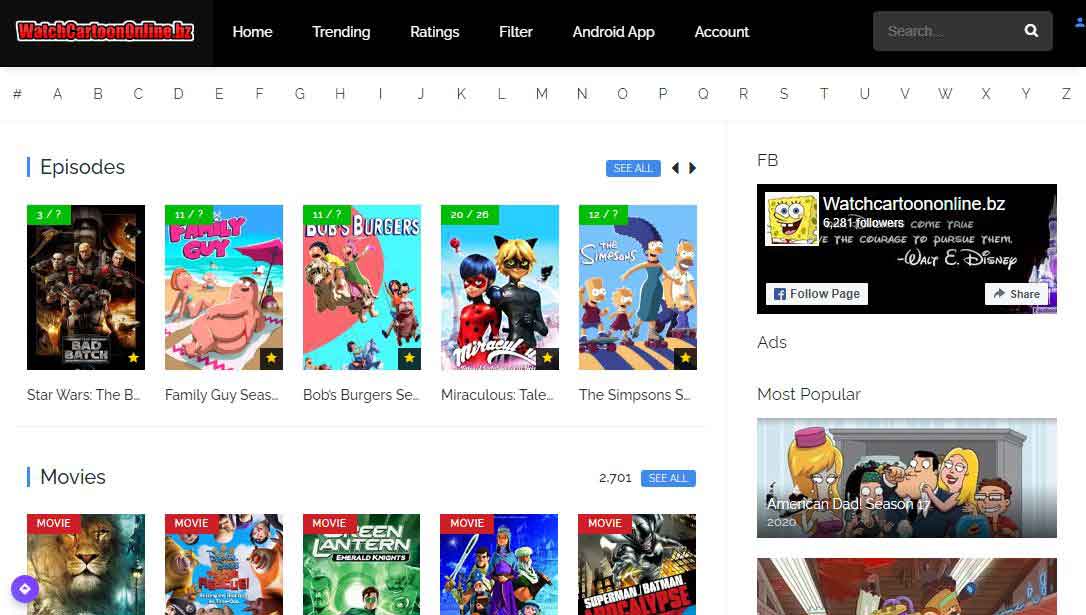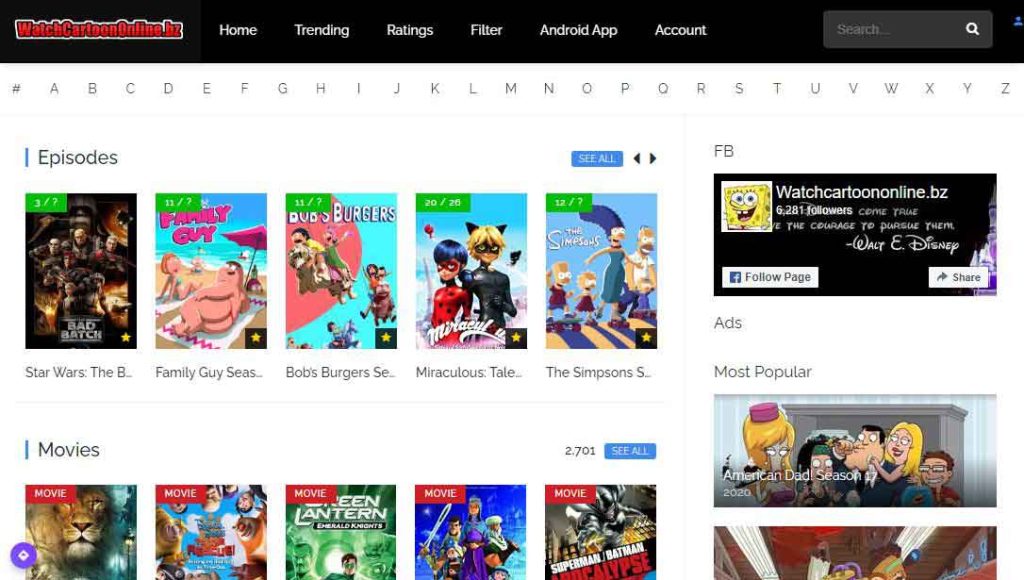 WatchCartoonOnline.bz is a popular website where you can enjoy some of the most famous currently aired cartoons for free. The site has a wide library where users can watch cartoons from well-known broadcasters and streaming services like Cartoon Network and Netflix and offer them to their users for free in excellent quality. The most recent episodes of American Dad, Teen Titans Go, and Castlevania can all be found here.
Besides, The site's user-friendly interface and filtering options make it simple and easy to search for and find the show you want to watch. However, the site has numerous pop-ups and ads. These pop-ups end up spoiling the streaming experience by constantly disrupting users.
6. Cartoonito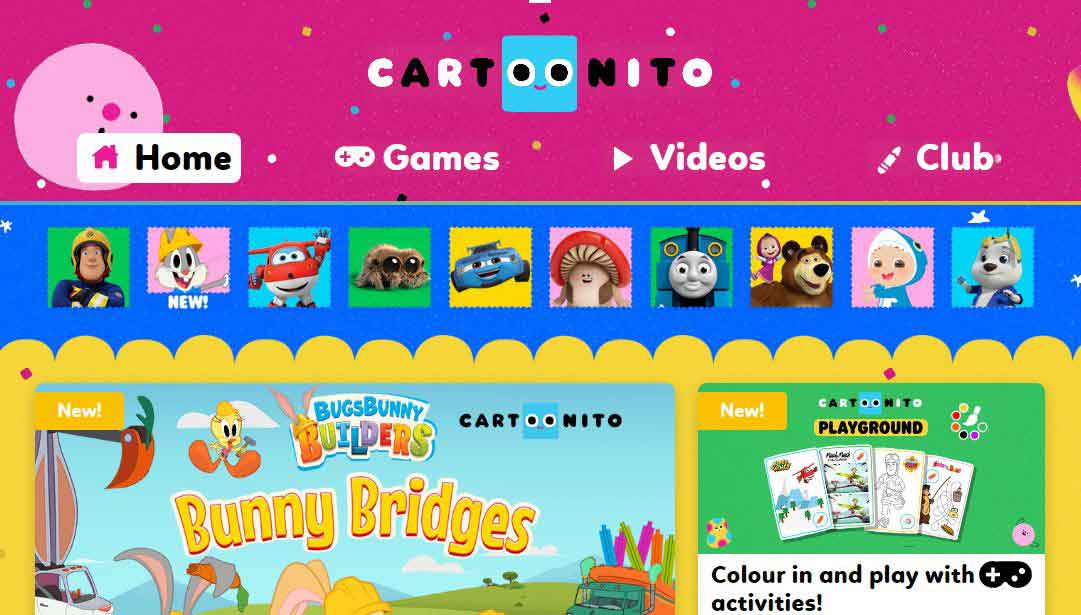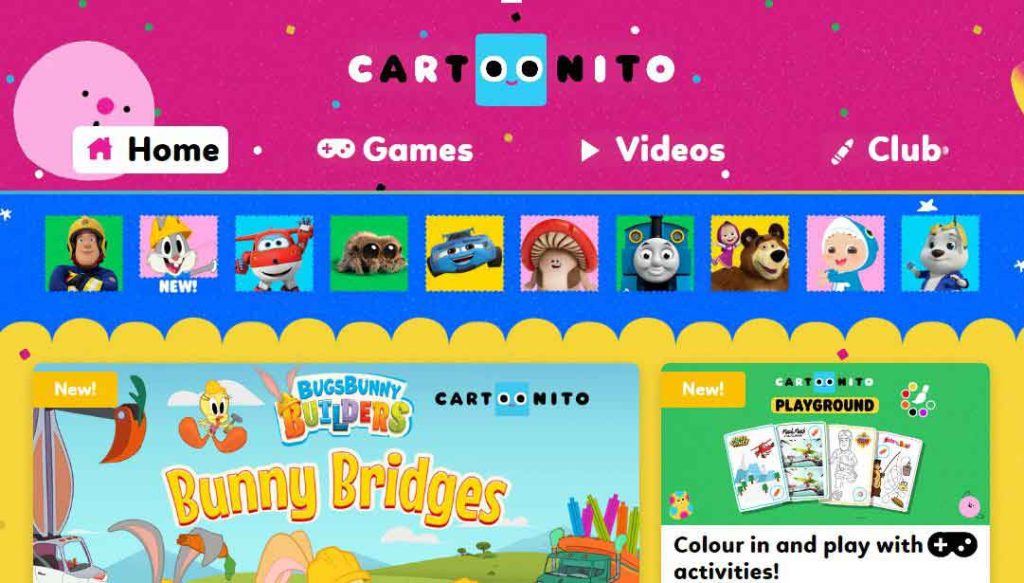 Cartoonito is another great pick. If you don't want to expose your kids to violent cartoons on shows. A vast selection of humorous, lyrical, and informative cartoons here are ideal for preschoolers. The Happos Family, Baby Looney Tunes, Bob the Builder, etc., are among the frequently watched programs here. Additionally, the website also provides kid-friendly online games.
Moreover, cartoonito is free of cost website, especially for kids, with an attractive and prominent interface that makes it simple to navigate. The website also contains online games for children. Lastly, the sites put cookies in your device, so make sure to use a VPN service to protect your privacy.
7. WB Kids Go

If you're a die-hard fan of the Looney Tunes cartoon, you've undoubtedly noticed the distinctive Warner Brothers emblem at the start of each episode. WB Kids Go is currently associated with cartoons like Scooby-Doo, the DC animated series, and Bugs Bunny. All of WB Kids Go's well-known properties are accessible from a single platform.
The website is a great resource for finding new and classic cartoons, reading comic books based on your favorite shows, playing online games, and downloading family-friendly material. The website only includes programs that are suitable for young kids.
8. Voot Kids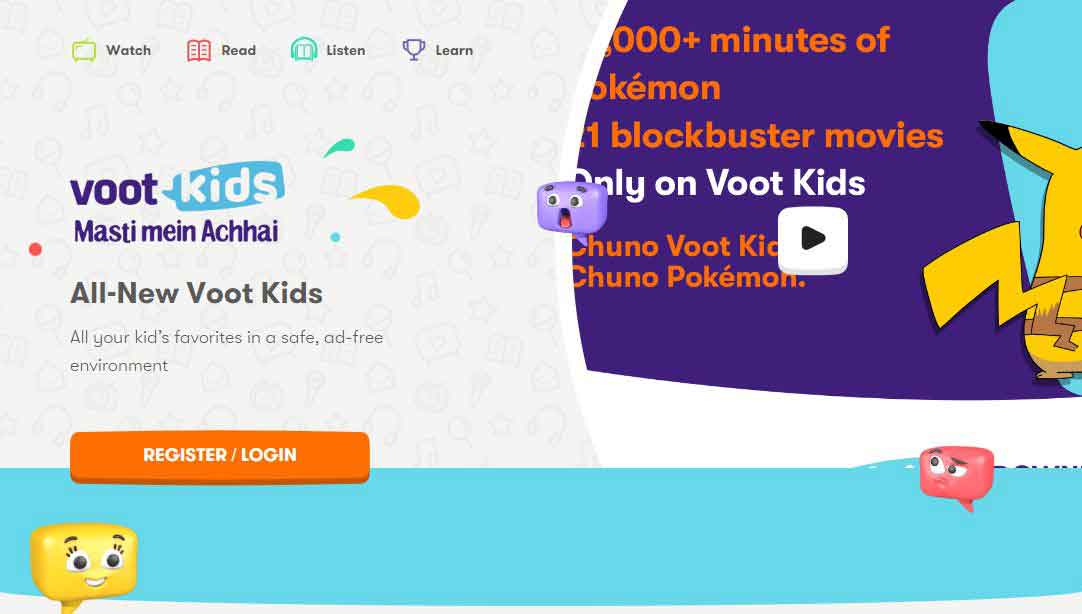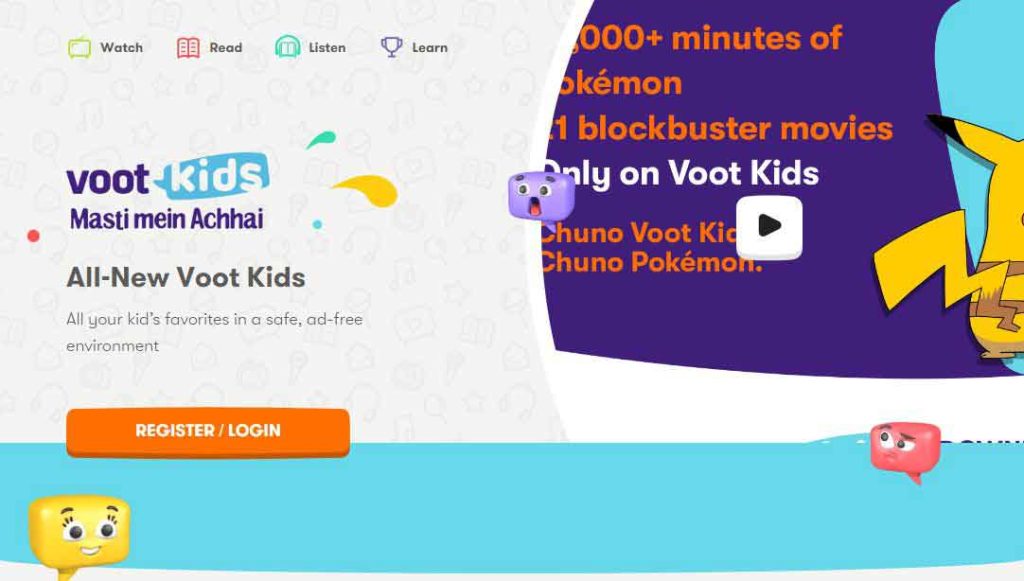 Voot kids is a well-known website that offers numerous unique Indian masterpieces that are included in Voot Kids. Children are the target audience for both the website and its mobile-friendly app. The material itself is quite kid-friendly. The website offers access to well-known international cartoons like Pokemon, Spongebob Squarepants, and the animated Mr. Bean program, in addition to well-known Indian cartoons like Motu and Patlu, Chota Bheem, etc.
A collection of audiobooks and children's textbooks are also available for the program. Additionally, the program provides kids with over 5000 educational quizzes to keep them sharp. The site provides free service; all you have to do is to sign up.
9. Kimcartoon

Kimcartoon is a renowned anime and cartoon platform for HD. The portal provides many lesser-known cartoons in addition to the well-known ones. The fact that this website's content is freely accessible is one of its key aspects. The website has a wide range of variety of cartoons available. Users can search for their desired cartoon by the filter search option.
However, one of the drawbacks of this website is its ads and annoying pop-ups, which makes it difficult for users to navigate the site smoothly. Besides that, Kimcartoon has a unique and attractive user interface.
10. Cartoon Crazy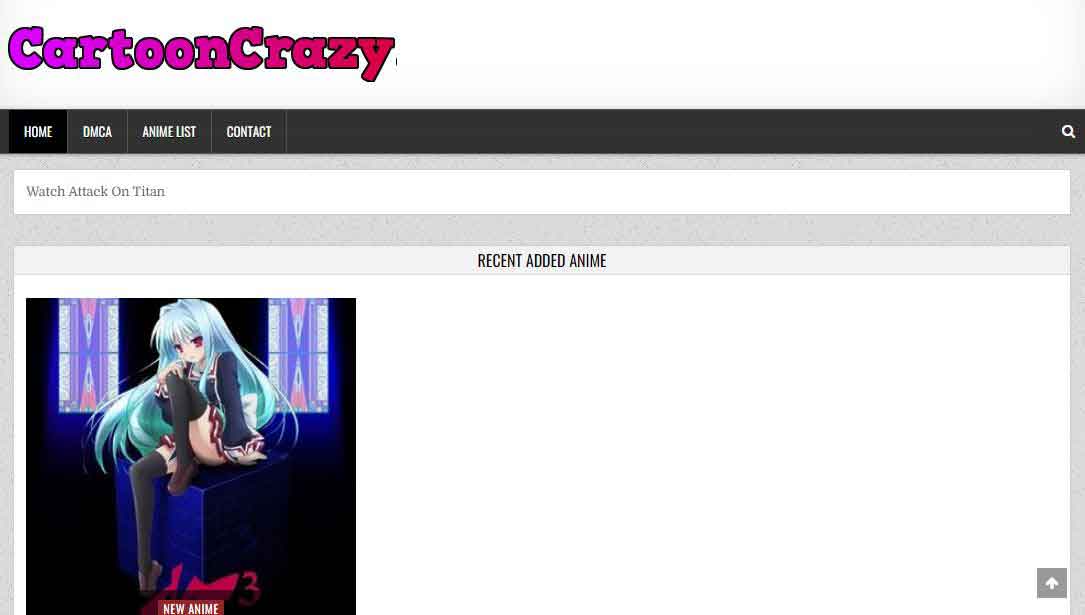 The website CartoonCrazy, which once held the top slot, has amassed a huge following thanks to its never-ending supply of content with a cartoon theme. A portal that offers users access to a library of up to 25000 episodes of cartoons across various genres and allows them to view dubbed anime and cartoons online for free in high quality. Many cartoon enthusiasts mostly use CartoonCrazy.
One of the most annoying things about its disturbing ads and annoying pop-ups, which simply ruin users' streaming experience in addition to this website's slow page loading and updates, frequently cause users to hesitate. On CartoonCrazy, some streaming servers are also unresponsive. Other than that, CartoonCrazy is an excellent resource for finding tonnes of anime and cartoon series to binge-watch.
11. kisscartoon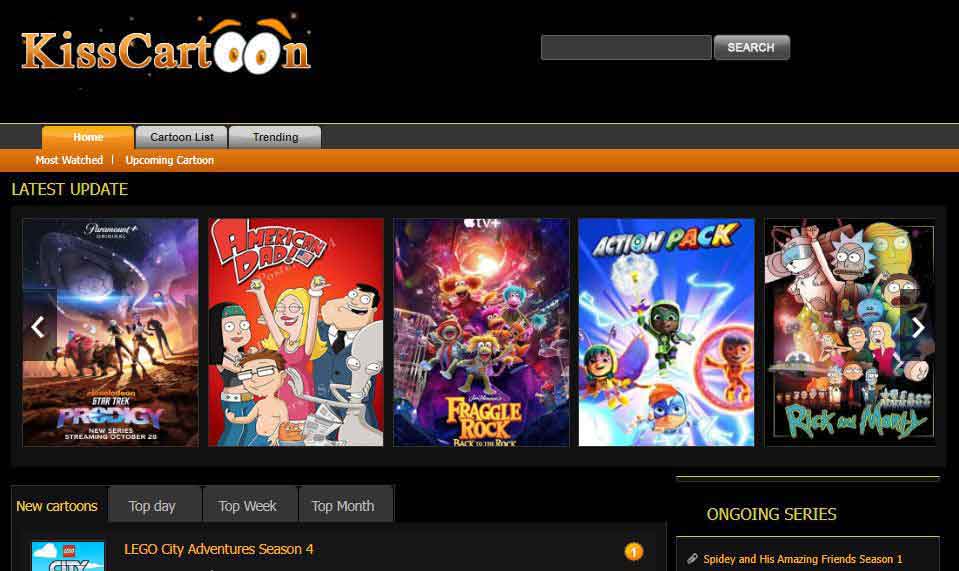 One of the best websites for free HD cartoon streaming is KissCartoon. It has many popular cartoons, including Adventure Time, Regular Show, The Powerpuff Girls, and more. The site is easy to navigate and doesn't have any annoying ads. Kiss cartoon offers free service. You do not have to pay to watch the cartoons on the site. Another pro of using kisscartoon is its wide selection of cartoons. There are many different cartoon shows and movies available on the site.
One con of using kisscartoon is that the quality of the content can vary greatly. Some people have complained that the video quality is poor or that ads are being played during the cartoon. This can be frustrating if you are trying to watch a cartoon and it keeps stopping because of these issues. Another con of using kisscartoon is that there have been reports of viruses being found on the site.
12. Disney Junior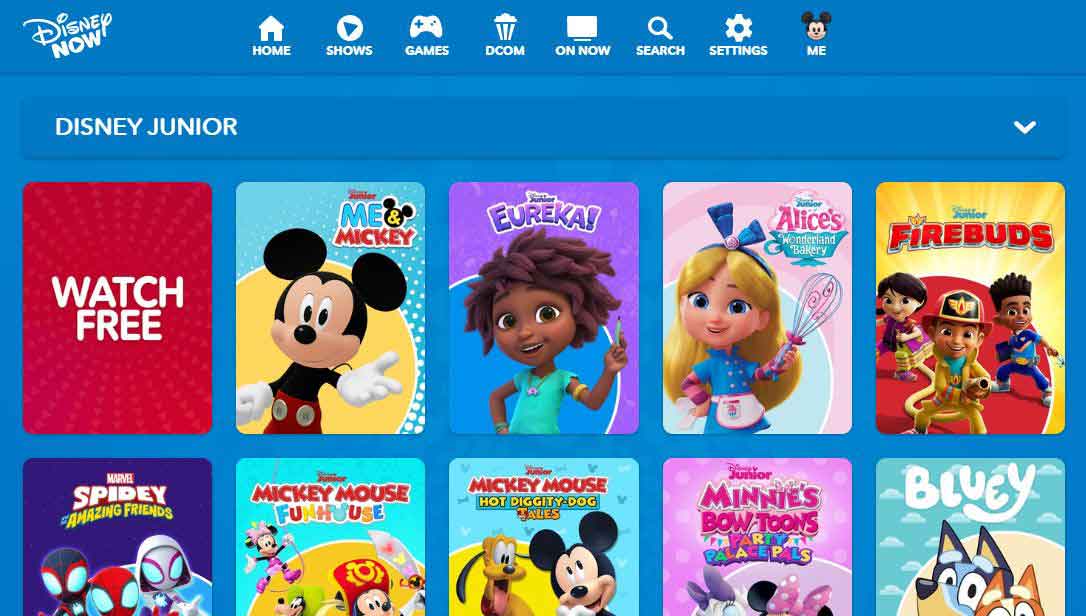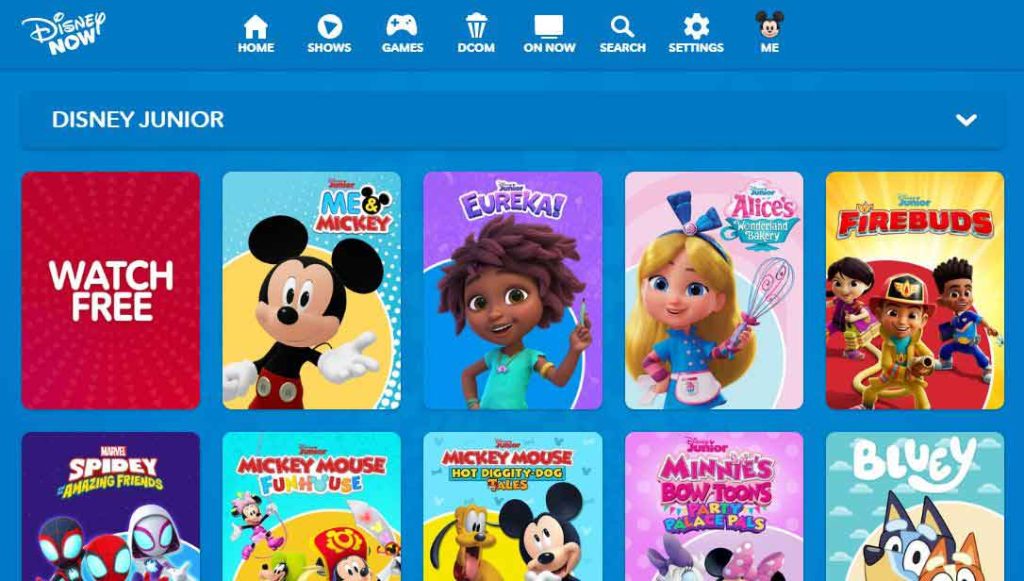 Disney Junior is a channel that features programming for children aged 2-7. It is a sister channel to Disney Channel and is available in over 160 countries. The programming on Disney Junior is designed to be educational and entertaining, focusing on stories, music, and characters that kids know and love. There are many benefits to watching Disney Junior. The shows are high-quality and age-appropriate, making them enjoyable for kids and adults.
However, there are also some drawbacks to Disney Junior. First, it can be expensive to subscribe to the channel if you don't already have it included in your cable package. Second, not all of the shows on Disney Junior are created equal, so you may have to do some digging to find the ones that your kids will enjoy the most. Finally, because it's a channel aimed at younger children, older kids may quickly outgrow it and become bored with the programming.
13. Nickelodeon

Nickelodeon, or "Nick" as it is commonly referred to, is one of the most popular websites for children cartoons. It is known for its variety of programming and for being affordable. One of the biggest advantages is that Nick offers a wide variety of programming genres, from comedies to animated shows to live-action series. Additionally, Nickelodeon typically airs new episodes of its shows during weekday afternoons and weekends, so there is always something new to watch.
However, there are some drawbacks to consider when deciding if Nickelodeon is the right channel for your family. Another downside to Nickelodeon is that it does not offer a lot of educational programming. While Nick does air shows like "Dora the Explorer" and " SpongeBob SquarePants," these programs are not as educational as those found on other channels, such as PBS Kids.
14. Anime Planet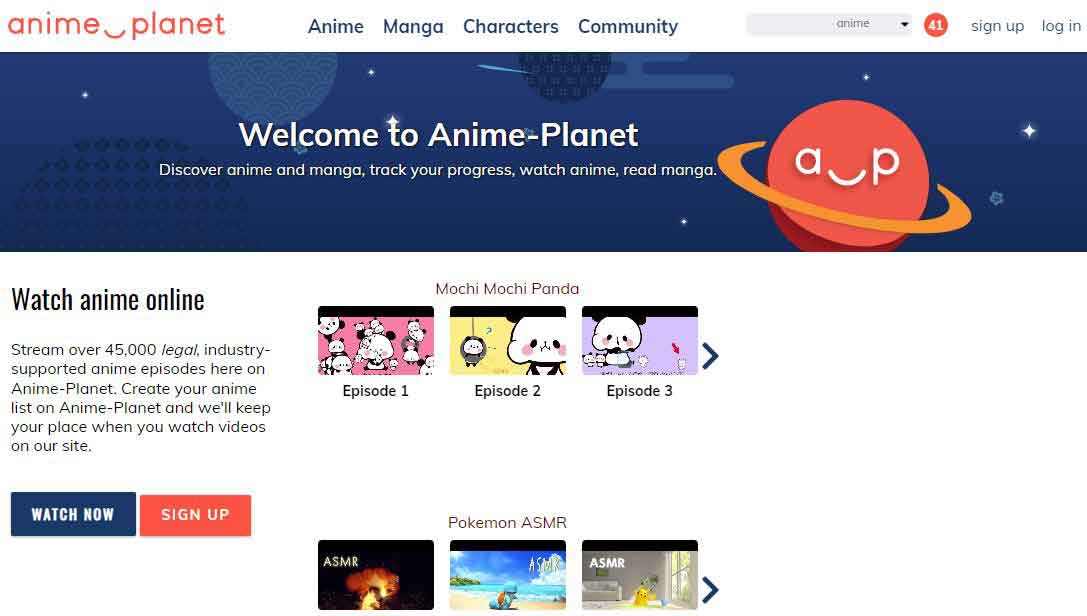 Anime planet is a website that offers a variety of features for those who love anime and cartoons. Some of the site's pros include the large selection of titles, the ability to create a watch list, and the community features. Users can also filter cartoon shows from different genres, such as Comedy, Adventure, Action, Drama, Crime, and more.
However, some cons include the lack of certain features other sites have, such as forums and groups, and the need for a paid subscription to access certain content. Overall, anime-planet is a great site for those looking for a wide selection of anime and cartoon titles.
15. South Park Studios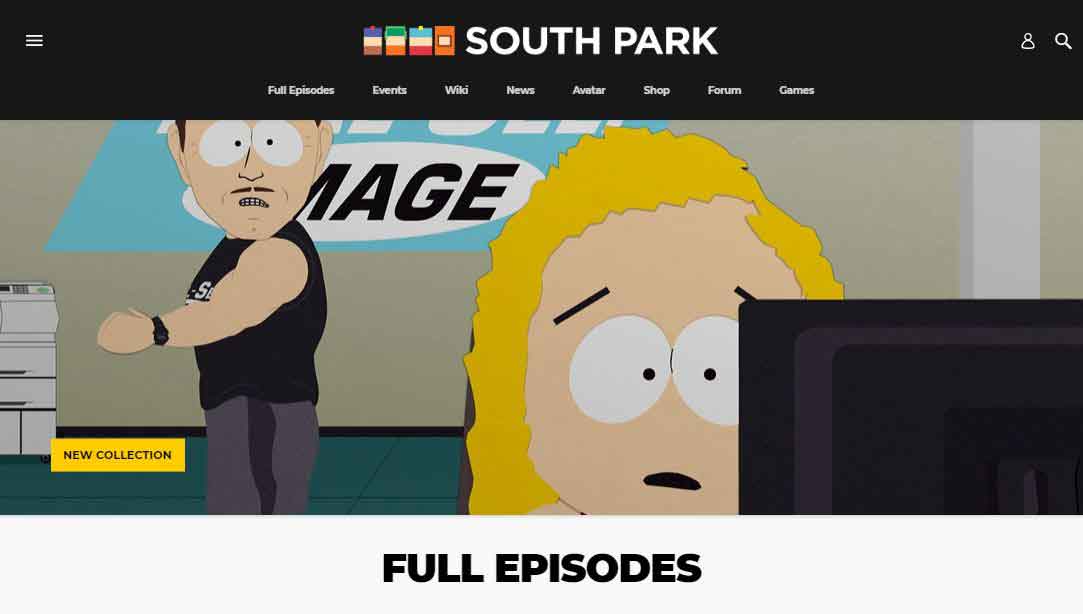 South Park Studios is a popular cartoon site with the beloved animated series South Park. The site is free to use, which is great for those who want to watch their favorite show without spending any money. The portal offers an attractive interface for users to navigate easily.
However, South Park Studios has some advertisements that can be annoying for some users. Additionally, the site only offers episodes from the most recent season of South Park, so if you're looking for older episodes, you'll need to find another source. Overall, South Park Studios is a great option for show fans who want to stay up-to-date on the latest episodes.
16. Cartoonsaloon. ie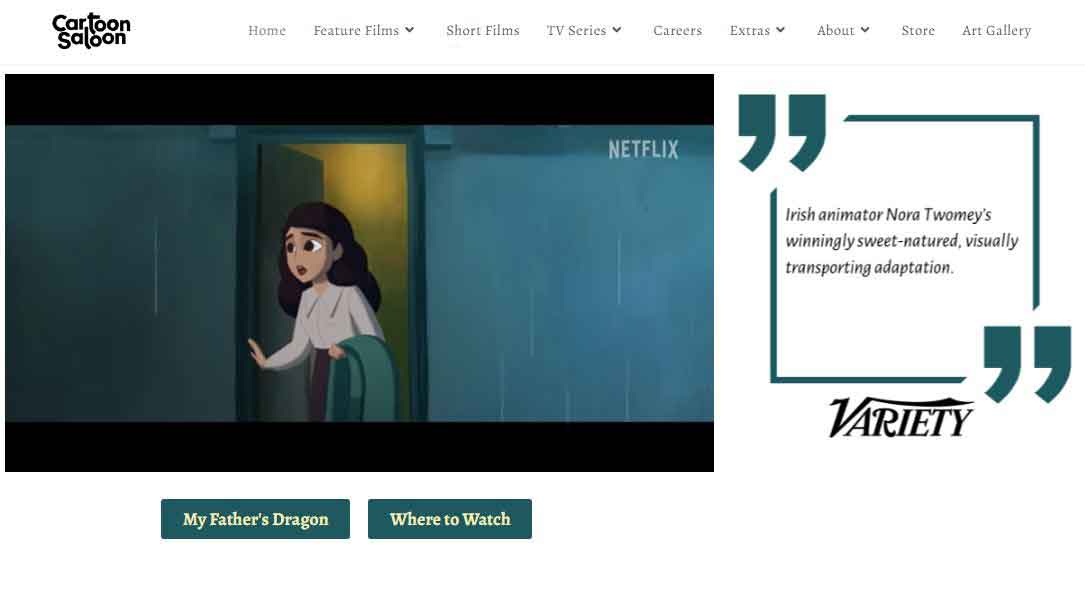 Cartoonsaloon.ie, is a website that offers a variety of cartoons for people to watch. The website has both pros and cons. Some features that make it a great website are that users can create an account for free, there is no advertising, and the site offers a wide variety of cartoons.
However, some of the site's drawbacks include that it is only available in Ireland, there are no new episodes of popular cartoons, and some of the cartoons are not available in English.
17. GoGoAnime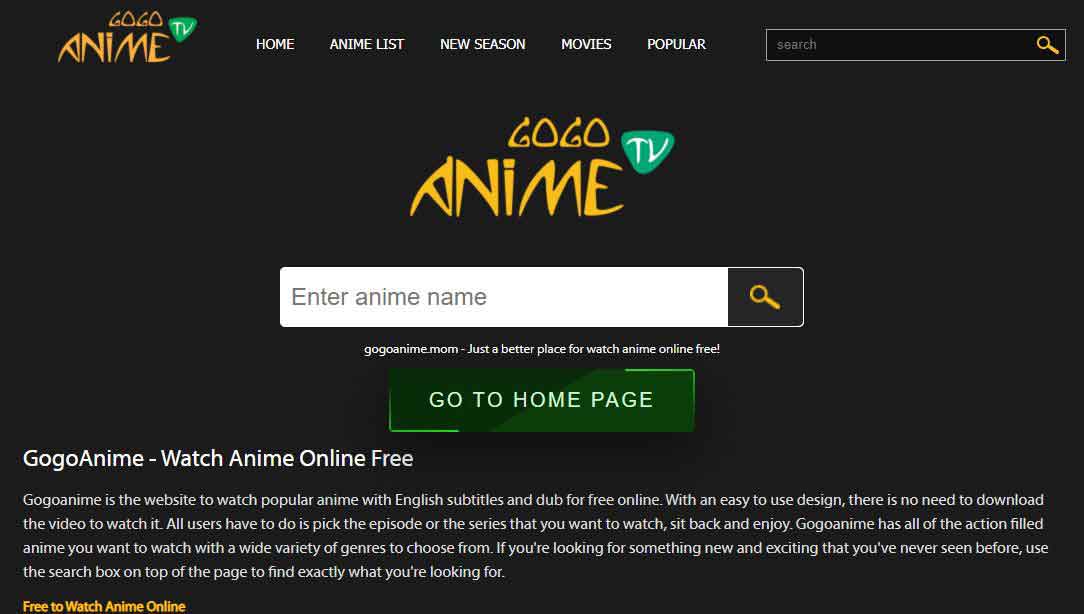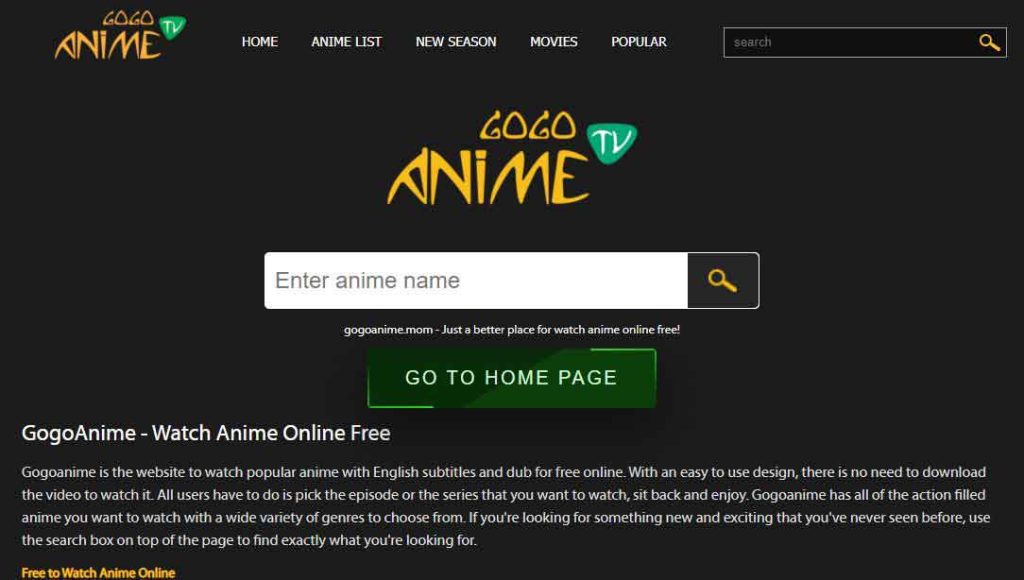 GoGo anime is a well-known website that offers a large selection of anime shows and movies that can be streamed for free. Users can also see the latest uploads and famous series on the homepage. The quality of the streams is generally good, and there are few ads.
However, on the downside, some users have reported malware being installed on their computers after visiting the site. In addition, the site is not always reliable, with streams often going down or buffering. Overall, GoGoAnime is a decent option for watching anime online, but it has some drawbacks that should be considered before using it.
18. 9Anime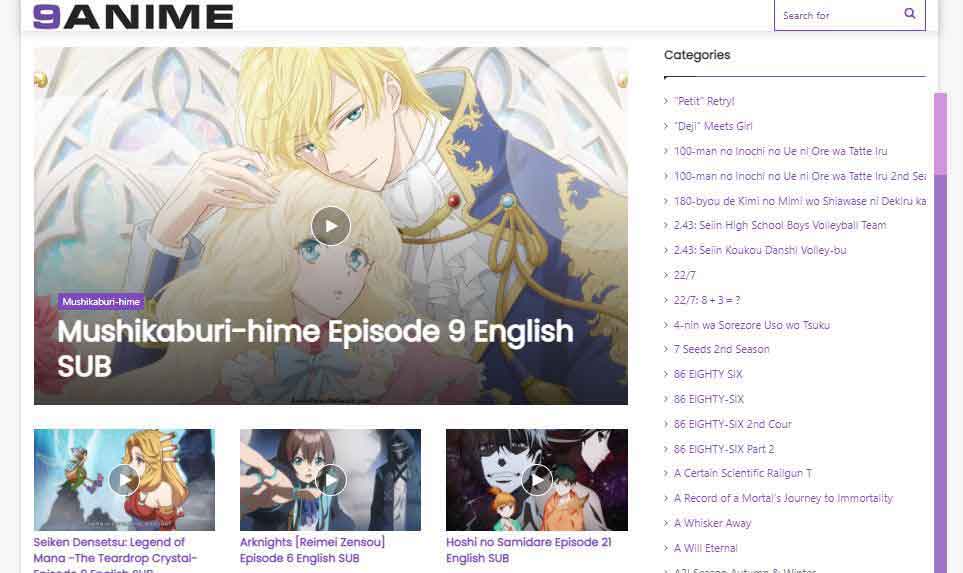 9anime is a popular cartoon site that offers a wide variety of features for its users. Some of the pros of using 9anime include the ability to watch cartoons in high quality, the ability to download cartoons for offline viewing, and the ability to create and share custom playlists for free. Not only that, the site provides a straightforward interface that makes the site easy to navigate.
Some cons of using 9anime include the lack of a search function, an ad-free experience, and the need to create an account to use some of the site's features. Overall, 9anime is a great site for those who want to watch cartoons online.
Is it safe to watch cartoons online for free in HD?
Many online cartoon sites offer free content for children. While some of these sites may be safe, there is no guarantee that all of them are. It is important to carefully vet any site before allowing your child to use it. Some things to look for when determining if an online cartoon site is safe to include;
Age-appropriate content: safe online cartoon sites will have appropriate content for children. So make sure to look at what type of content is offered on the site.
Privacy policy: read the privacy policy of the site you are streaming on properly. Remember to read how much data they are storing and whether the data is sold to third parties.
Advertisements: many sites are ad-supported, and these ads are the primary source of malware installation. Use a site with fewer ads or no ads at all.
Reviews: you can check reviews of the site online to see what others have said about it. Reviews play an important about the site's quality.
If you keep these things in mind before accessing any cartoon site, you can safely stream on these sites without compromising your privacy.
Is it legal to watch free online cartoons?
We all know there is a lot of debate about whether it is legal to watch cartoons on free sites. There are a few different things to consider when thinking about this issue. If you are streaming a cartoon from an unofficial source (like a random person's website or free site), then there is a chance that it could be illegal. This is because the person who uploaded the cartoon may not have permission from the copyright holder.
Moreover, it is important to understand what copyright law entails. Copyright law protects creators of original works from having their work copied without permission; This includes books, movies, songs, and, yes, cartoons. When someone creates a cartoon, they own the copyright to that cartoon. That means only they have the right to decide where and how their work will be distributed.
There are a few other things to keep in mind, such as Just because something is free online doesn't mean it's not copyrighted. And even if something is copyrighted, exceptions may allow you to use the site. So, if you're ever unsure whether watching a particular cartoon online is legal, it's always best to check with the copyright holder first.
Final words
In this article, as you read, many features make a website a good cartoon site. The site should have a large selection of cartoons to choose from. Then, it must be easy to navigate and user-friendly. The site should offer a variety of features, such as the ability to create and share your own cartoon creations. And the site should be safe for all ages and provide a secure user environment. Finally, the site should be updated regularly with new content to keep users engaged. All the websites mentioned above are the best sites to watch cartoons online for free in HD.
FAQs
Is watching cartoons on free sites illegal?
Of course, that depends on where the cartoons on those free websites were created. Watching cartoons is completely lawful if they were uploaded by the artists or with their consent. Watching the cartoons would be illegal copyright infringement if uploaded without the artists' consent.
Are online cartoon sites safe?
Free entertainment for kids is available on a lot of internet cartoon websites. There is no assurance that these sites are secure, even though some might be. Before enabling your child to use any website, it is crucial to investigate it thoroughly.
What is the HD channel for Cartoon Network?
269 is the HD channel for Cartoon Network. It offers a wide variety of cartoons and offers HD quality.