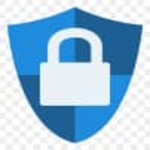 Internet
NordVPN
Surfshark VPN
CyberGhost Pro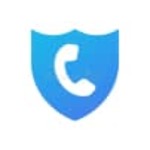 Calls & Messages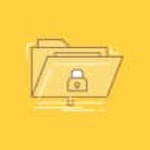 File & Folder
Folders lock
Sookasa
Iknox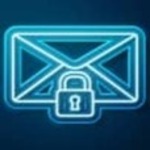 Email
ProtonVPN
Hushmail
StratMail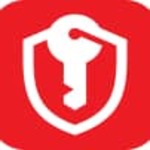 Password
1Password
Keeper
NordPass
Apple markets iPhones as "walled gardens,"; a metaphor highlighting the security these devices offer. However, recent incidents and researchers have somewhat dented this image, proving how crucial it is to encrypt your iPhone. For example, in September last year, iPhone devices were subjected to the Israeli malware "Pegasus," which exploited iPhones and other Apple devices via a "zero-click exploit."
However, encrypting only your iPhone is not enough. While it may prove helpful against spyware, malicious applications, or trojans, there is always the online surveillance that every user going online needs to worry about. In other words, it is also downright crucial to encrypt calls, messages, and other forms of communication to help bypass online surveillance and data collection issues.
Fortunately, various fool-proof methods exist to encrypt your data, such as using a VPN or end-to-end encrypted apps for calls and messages that don't log your data. But since choosing the best method can be tricky, this article explores your options.
Best Encryption Apps for iPhone
It is a common misconception that device encryption is enough to prevent hackers from compromising their online security. Though this method is relatively safe, you still need to look for other reliable ways to guarantee the highest level of protection.

There are several ways to encrypt your iPhone besides using device encryption. Below is the breakdown of all these different methods.
1. Internet Encryption Apps
The personal data on the iPhones are encrypted by default. An encrypted iPhone means that your passwords and other sensitive information remain safe and out of the reach of hackers, even if your phone is lost or stolen. But what about the data that's all over the internet? Thus, iPhone users need to encrypt the data everywhere, including the entire internet.
Using the best private browsers is a way to encrypt the internet traffic on the iPhone. They use on-site encryption to prevent online tracking, block cookies, and browser fingerprinting attempts to ensure an anonymous browsing experience on the web. Similarly, using the best private search engines to help keep your searches private is crucial.
However, there's a loophole. Private search engines and browsers may hide your IP address, but ISPs can still track you. They use partial on-site HTTPS encryption that won't wholly encrypt the data and makes you vulnerable to online spying and tracking.

Using a reliable VPN provider is the best solution to get maximum anonymity and encrypt the entire data traffic. The best to encrypt internet traffic includes:
It uses AES 256-bit encryption, a 4096-bit RSA key, and an SHA-512 authenticating key for data encryption. In addition, the VPN follows a verified no-log policy meaning it won't log nor share your data with anyone.
It uses strong encryption and a range of security-boosting features like a kill switch, 2FA, and multi-hop to protect the data from all snooping eyes.
It utilizes top-notch AES-256-bit encryption and follows a no-log policy to safeguard internet traffic. Besides this, users can also benefit from its core security features like a kill switch and dedicated IP address feature.
Make sure to use the best and most Compatible VPN apps for iPhone to enjoy the highest level of digital privacy.
Anonymous Browsing
Encrypt Internet Traffic
Hide IP Address
Geo-blocking
No ISP Tracking
Fastest Internet Speed
2. Encryption Apps for Calls and Messages
Using the best-encrypted apps for calls and messages also helps iPhone users to increase their privacy. These apps use end-to-end encryption and other security-centric features, making it difficult for prying eyes to spoof your calls and messages.
Here's an overview of the best encryption apps for the iPhone to protect your data:
It uses end-to-end encryption and AES-256-bit encryption, and HMAC-SHA256 key for authentication. It has also used Signal protocol since 2014 to ensure complete safety while using the app.
It uses MTProto encryption, allowing iPhone users to enable two-step verification and Self-Destruct Timer, enhancing device security.
It is open-source software and uses a combination of Curve22519, AES-256-bit, and HMAC-SHA256 encryption protocols to strengthen data security
As each app has its vulnerability, use them with a reliable VPN to help ensure ultimate data privacy and security.
Encrypted Calls
Encrypted Messages
Encrypted backup
3. Use Encrypted Email Apps
Email providers, like mainstream browsers and search engines, might be shocked that they can risk your digital security and privacy on the iPhone. They can track and record sensitive information like your IP address, email contents, location, and other identifiable information. In addition, they also contain vulnerabilities that can leak your data to the government or other malicious actors.
Using the best-encrypted email providers can prevent this issue. These email providers use P2P and E2E encryption and offer a range of features that encrypt the data and ensure that your online communication remains private. The most popular encrypted email apps are as follows:
All the emails are end-to-end encrypted and use PGP and zero-access encryption; a third party cannot intercept and view the emails.
It uses OpenPGP and SSL/TLS encryption to secure emails from all prying eyes. Also, it provides a fantastic two-step verification feature that enhances your email experience.
It uses PGP encryption, supports SMTP and IMAP, and ensures your email security isn't compromised.
If you want to know more about the best private email providers, read this guide.
Send Encrypted Emails
Temporary Emails
4. Encryption apps for files and folders
iPhone users can also encrypt their data by encrypting the files and folders. This is important because if malware or hackers get into your phone, this would be the first thing they would compromise. Therefore, it is crucial to encrypt it and boost device security.
To encrypt the entire iPhone's data, the steps are as follows:
Go to device Settings
Now click on General Tab
Scroll down to the option Touch ID and passwords
Turn on Simple passcodes and Set a passcode
Turn your phone screen off and then on it to see if everything is working fine.
However, as the above steps encrypt the device, you must use a dedicated app to encrypt your files and folder.
There are various free and paid apps on the iOS store for iPhone users. Here's a quick overview of the best three encryption apps for securing files and folders:
It is a perfect data security app that password-protects your files, images, videos, documents, contacts, wallet cards, audio recordings, and notes on your iPhone. Also, it manages Wi-Fi as you transfer files between the iPhone and PC.
It is one of the best iPhone encryption apps with state-of-the-art encryption to protect your files on cloud services. Besides this, it also enables HIPPA and FERPA compliance for various cloud services, guaranteeing that it makes no compromise on users' security.
It is a paid iPhone encryption app that stores credentials, documents, files, and photos and encrypts them with double and triple AES encryption using random 256-bit keys. In addition, it uses a double password mechanism to guarantee maximum data security.
You can also find more encryption apps for iPhone. But the apps mentioned above are recommended after various tests, so you should consider them.
Encrypted Folders
Encrypted Files
Encrypted Attachments
5. Credential Encryption Apps
Password security issues have become more significant than ever before. It's never easy for users to remember several passwords for their online account, which also goes for iPhone users. However, iPhone users can always use the best password managers to store their credentials securely.
Some of the best password managers for iPhones are as below:
It uses end-to-end encryption and deploys a zero-knowledge policy that guarantees that all your passwords, documents, files, and other sensitive databases remain secure. You can download the 1Password app from the App Store or use it by installing the browser extension.
It is a free password manager for iOS that securely stores passwords, folders, notes, and payment info. Also, it relies on strong encryption and various essential to advanced features to ensure top-notch online security.
Another great password manager that offers a dedicated app for iOS. Users can download it for free and store and generate unlimited passwords. Besides this, it also allows for storing notes, payment info, and other personal data.
Read the detailed reviews to understand how password managers can add value to your user experience.
To Encrypt Your Passwords
Manage Your Passwords
Strong Password Generator
Conclusion
To maintain online security and privacy, it's mandatory to encrypt your iPhones. Besides using encrypted messaging apps that only encrypt calls and messages, ensure to encrypt the entire internet traffic. The article above shares different ways to encrypt the internet traffic on the iPhone. However, the best way is to use the best VPN for the iPhone because it offers complete encryption on the device and over the internet.
FAQs
While you can find various encryption apps online, choosing the best one can be challenging. When selecting the best encryption app, do look for three essential factors. The apps must be open-source, so inspecting the codes is easy. Moreover, it should offer default end-to-end encryption so that encryption is done immediately. Lastly, the apps must refrain from collecting and sharing users' data with any third party.
The internet market is full of encrypted apps, but not all of them are reliable to use. After much research, it's possible to say that Signal is the best encryption app for iPhone. It's an instant messaging and video calling app that uses its advanced protocol for encrypting online communications. Besides this, the app has been audited, proving that it doesn't compromise users' security and privacy. However, as it's not very popular among the users, not a wide group of people use it. WhatsApp is the best alternative to Signal. It utilizes Signal protocol and standard AES-256-bit encryption to protect messages and calls. Also, it offers various security-boosting features that enhance the user experience.
Using the best VPN provider is the most reliable and secure method for encrypting the data. Instead of providing partial encryption, a VPN completely encrypts the internet. A VPN encrypts everything, including your messages, calls, photos, files, browsing history, emails, or search results. It encrypts and routes your internet traffic via an encrypted tunnel that prevents snooping eyes from knowing what you do on the web. It connects you to a remote VPN server that hides your IP address and ensures maximum anonymity while browsing the web. Therefore, use the best VPN provider and enjoy maximum encryption.
The best iPhone VPN offers other incredible benefits like:
It masks the IP address by connecting you to a remote server, making you more anonymous and private on the web. 
It helps bypass ISP throttling and ensures you browse the web with the fastest connection speed. 
The ISPs or other snooping eyes won't be able to track or monitor your online activities. 
Users can circumvent internet censorship and access the web freely by connecting to a remote VPN server.
By hiding the contents of the internet traffic, users can safely access the geo-blocked content and download torrents. 
For all these reasons, use a reliable VPN to secure your online security and privacy completely.
Share this article
About the Author
Waqas is a cybersecurity journalist and writer who has a knack for writing technology and online privacy-focused articles. He strives to help achieve a secure online environment and is skilled in writing topics related to cybersecurity, AI, DevOps, Cloud security, and a lot more. As seen in: Computer.org, Nordic APIs, Infosecinstitute.com, Tripwire.com, and VentureBeat.
More from Iam Waqas
Related Posts