Most people probably know the concept of torrenting and how it works. If not, you can quickly look at this article before reading further.
While torrenting is fascinating, it is also risky at the same time. And you can get caught torrenting the latest movies, TV shows, and music releases.
Risk prevails in torrenting because many websites provide illegal materials and copyrighted content. However, they create an impression that their content is entirely legal when it's not.
That's why many netizens download illegal content even if they are not intended to carry out such activity. As a result, they end up with copyright infringement notices or warnings.
Therefore, you could follow some steps not to get caught torrenting to stay secure.
Is Torrenting Illegal?
A term known as copyright points out the right to display content only—the owner or when the content owner permits access.
Anyone who provides such copyrighted material for free or one who torrents it is performing an illegal task. However, torrenting itself is not illegal.
For knowing how not to get caught torrenting. You must be aware of the entities which are mostly monitoring torrenting activities.
If you know how torrenting works, you probably know that an ISP, copyright holder, government, or law enforcement entity could easily catch torrent downloaders from the torrent swarm (a collection of peers uploading and downloading the same torrent file).
If you have taken any precautions, your torrenting might remain anonymous.
Read more. Is torrenting illegal?
What Happens When You Get Caught Torrenting?
Being caught while sharing torrents could have mild as well as extreme consequences.
You may receive a warning letter from your ISP or experience a throttled speed as a penalty. However, severe punishments for illegal torrenting are also collective.
But torrenting laws largely depend on the country you are living in. For instance, in the UK, 12 months of prison were given to someone sharing copyrighted top 40 singles in 2016.
Copyright trolls are small businesses that have the job of going after individual pirates. They locate the IP address of torrent downloading illegal content, and with the copyright holder's consent, the company takes legal action on their behalf. There are chances that you receive a penalty letter from Copyright trolls.
Most companies use a common tactic to settle the case outside the court. Copyright trolls use email or even door-to-door to hand the copyright settlement letter.
In such letters, there is threatening of sung over $100,000, but they only ask for $3000, which seems extremely low and without the hassles of court cost and risk.
How To Not Get Caught Torrenting?
All the torrenting safety revolves around masking IP addresses, an individual sharing the torrent's most significant identity pointer.
Using a VPN
This term might be so repeated for those who want to remain anonymous. That increases VPN usage and acceptance that it is the most effective way to mask IP addresses.
VPNs range from extremely cheap to a bit expensive, but you can never judge the VPN's performance or safety through price judgment. The VPN features could give you a gist of the performance of that service, but a good idea is attained through the user review of VPN for torrenting.
Here are the top fastest VPNs for Torrenting
NordVPN: its top-ranked VPN provider, 5000+ servers, all security features, works with Netflix, Torrenting, Tor, and ISP throttling – 30-day Free trial www.nordvpn.com
Surfhark: It's excellent with Netflix and torrenting, can bypass ISP throttling, and has great privacy features. 3500+ servers and come with a 30-day free trial www.surfshark.com
Proton VPN: It has 1400+ servers and is loaded with all privacy features. Works with Netflix, Torrenting, Tor, and bypassing ISP throttling. Free Version available www.protonvpn.com
ExpressVPN: it has 3000 servers worldwide and works excellently with Torrenting, Netflix, and special features for Tor. Offer 30-day Free trial available www.expressvpn.com
Tor

browser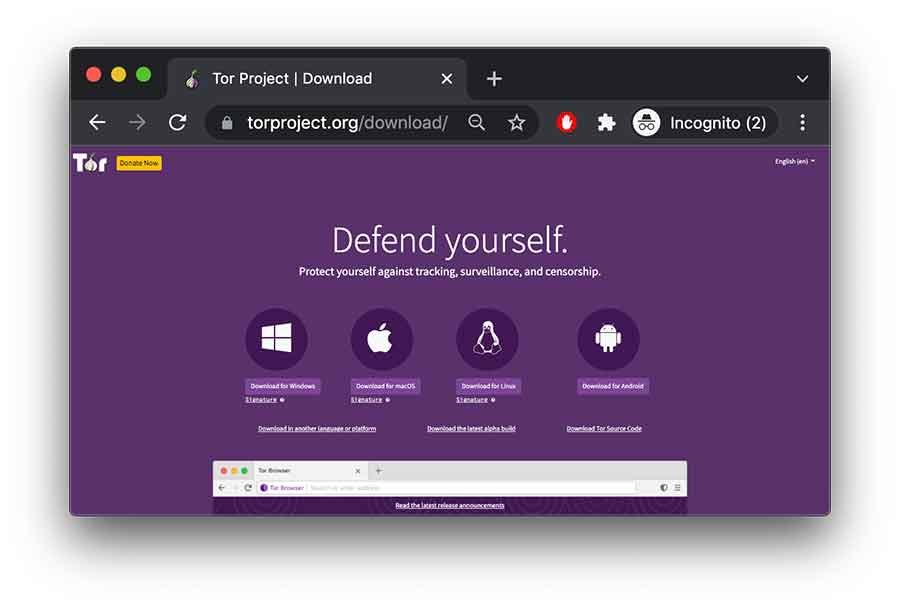 The Onion Router (Tor) is free and a bit similar to VPN; hence it is used by some netizens who don't want to pay for anonymity.
Tor also provides traffic encryption and IP masking by passing the traffic through several 'nodes.' However, Tor is not considered efficient for torrenting purposes for many reasons. First and most important is a noticeable slow speed, which contradicts the high bandwidth-demanding tasks, torrenting.
Tor could be the most prominent target of law enforcement and governmental bodies as it is a favorite tool among hackers/criminals.
Peerblock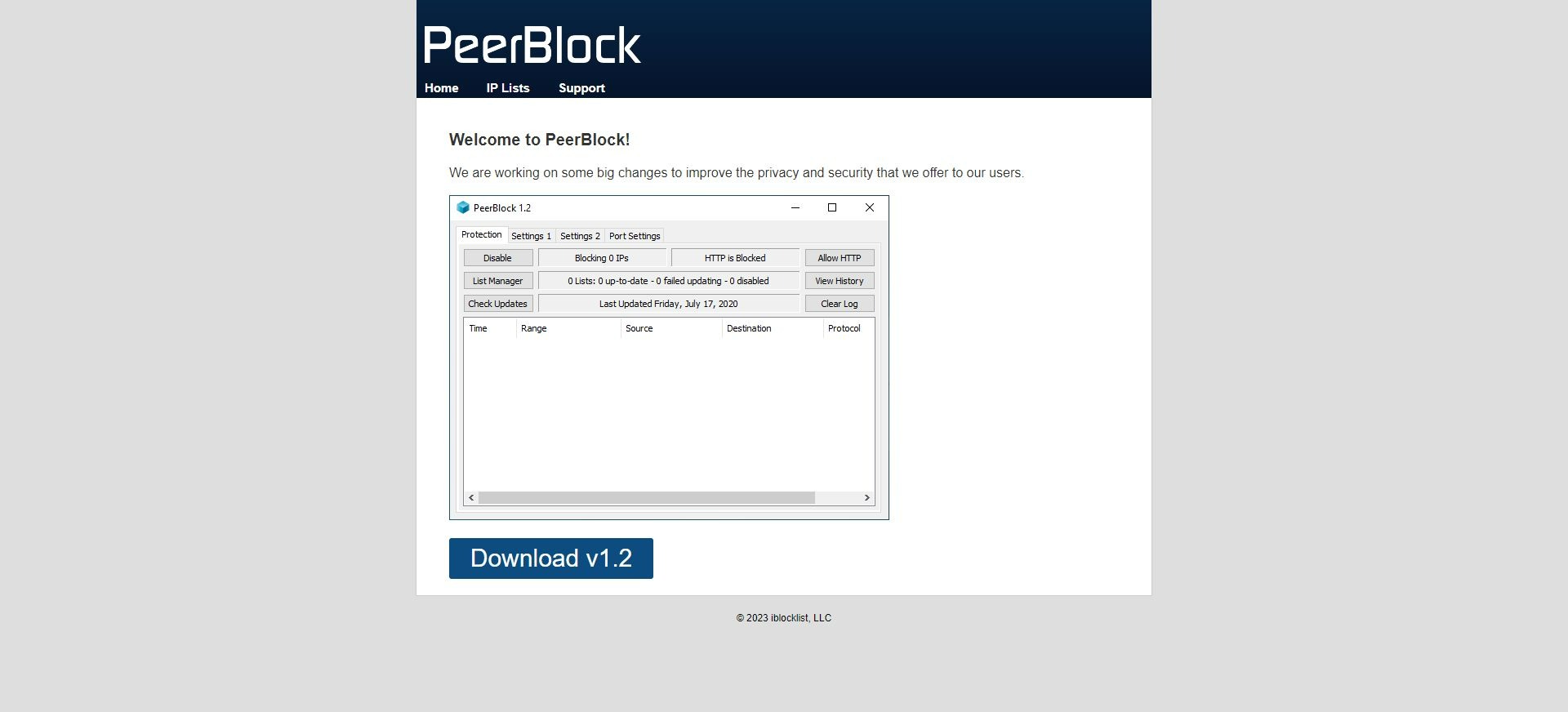 Peerblock is a well-known and specially designed-app for torrent sharing. Considering the significant risk of IP exposure to all the more torrents in a swarm, the Peerblock contains a blocklist of IP addresses.
The snooping IP addresses with the prime purpose of tracking torrent users are regularly updated on this desktop firewall. Sadly, the Peerblock blacklist is just updated once upon installation. A user willing to get regular updates needs to pay for it.
But the question is, will this ensure every spurious IP is present in Peerblock's blacklist?
Also, the copyright troll or any other snooping entity could quickly figure out IPs from a swarm by using an IP not on the blacklist.
Seedbox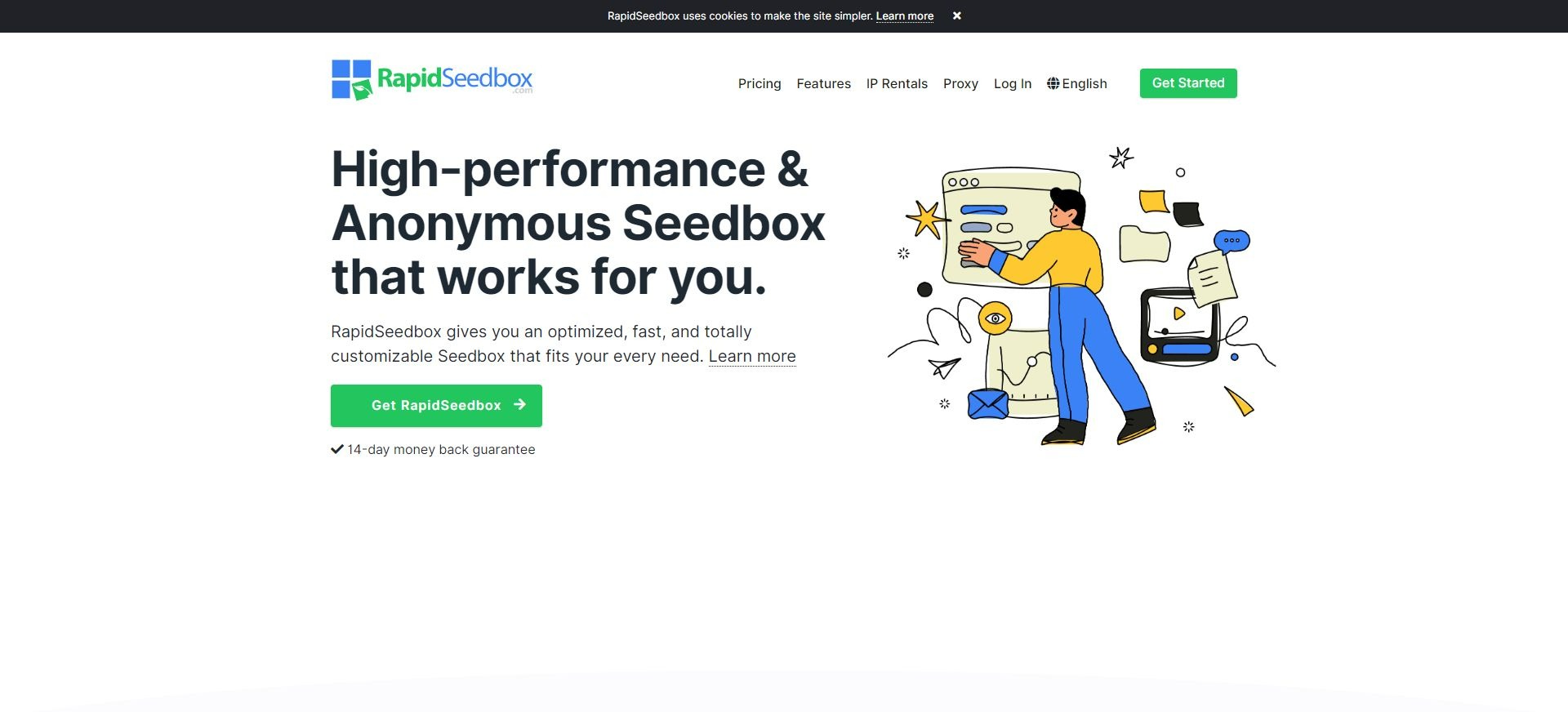 Seedbox is for BitTorrent, which lets you share the torrent with dedicated high-speed servers. It is a remote server providing users a high speed and masking the IP from the general public.
Once the downloading is finished, the downloaded torrent file is hosted in the Seedbox, and you can download it to your PC anytime.
Some Seedbox vendors provide an HTTP file browser allowing you to download files from the Seedbox through a web browser.
Cloud Torrent Downloaders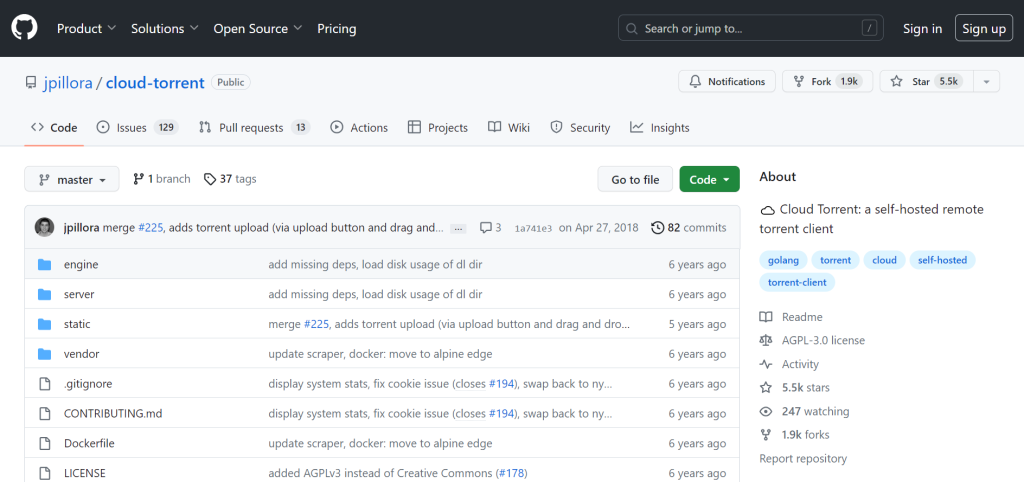 Cloud torrent downloaders allow you to do torrenting remotely on a cloud server instead of your computer. This is advantageous in many ways. First, the uplinks are faster than regular connections because they operate on dedicated servers. Second, torrent files will not eat much space because you are not downloading directly on your computer. Third, it makes it harder for your ISP to throttle your download speed.
Moreover, cloud torrent downloaders let you access files from any device. Also, some services even allow you to stream the files directly from the servers.
While these services enable you to torrent anonymously, they might require creating an account or paying a subscription (where you would provide personal data) to get more cloud storage space.
i2P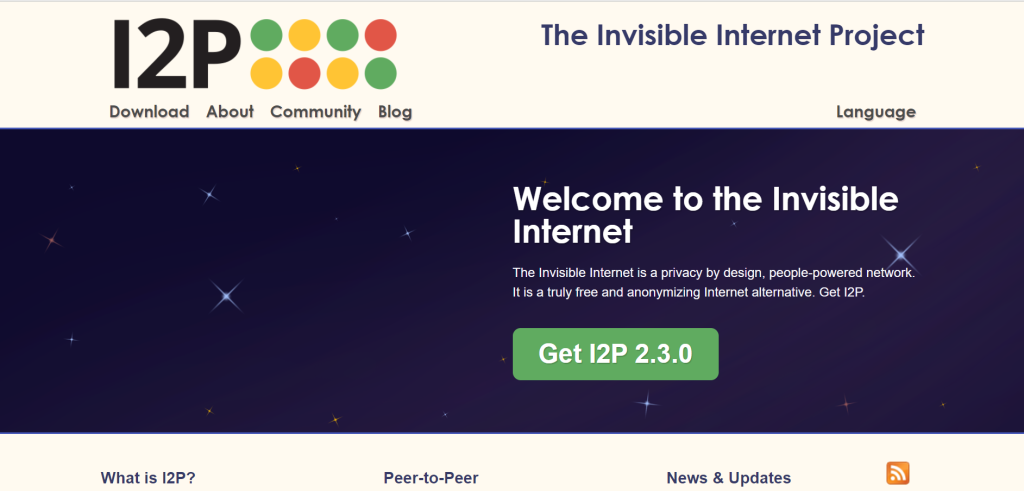 You can download torrent files anonymously for free with an Invisible Internet Project (i2P), a highly-secure P2P network.
It uses garlic routing and end-to-end encryption to split your requests into smaller bits that travel separately until their destination.
Moreover, unlike seedboxes or VPNs, i2P uses unidirectional tunnels to separate incoming and outgoing traffic. This eliminates the need for the recipients and senders to reveal their IP addresses.
The i2P network is entirely decentralized, where instead of relying on a single entity, it is spread across different devices. So, the whole system will not be affected if one device is compromised.
However, most torrent users don't prefer i2P because it is slow and complicated to set up. The network's maximum speed is 100kb/s.
Usenet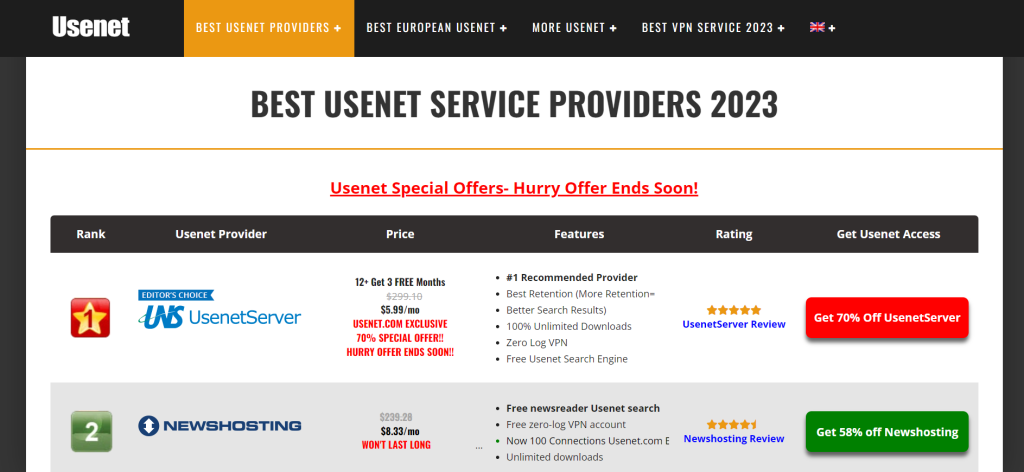 This is one of the oldest networks that allows users to upload binaries (files) on newsgroups for others to download.
Usenet beats other torrent clients because no anyone can access it, which means less tracking and spying.
The network uses 256-key SSL encryption, which adds extra security. This prevents your ISP and other third parties from seeing what you are downloading.
Another benefit of Usenet is that, unlike torrent clients, it does not use P2P. As such, you don't entirely depend on whether others are seeding so you can access or download your favorite content. Also, nothing will affect your download speed except your internet connection.
Unfortunately, you need a paid subscription with a reputable and trustworthy Usenet service provider, so you must research. Some ISPs offer Usenet as a separate add-on, but most of them don't allow you to access torrent groups where they can download content.
Anomos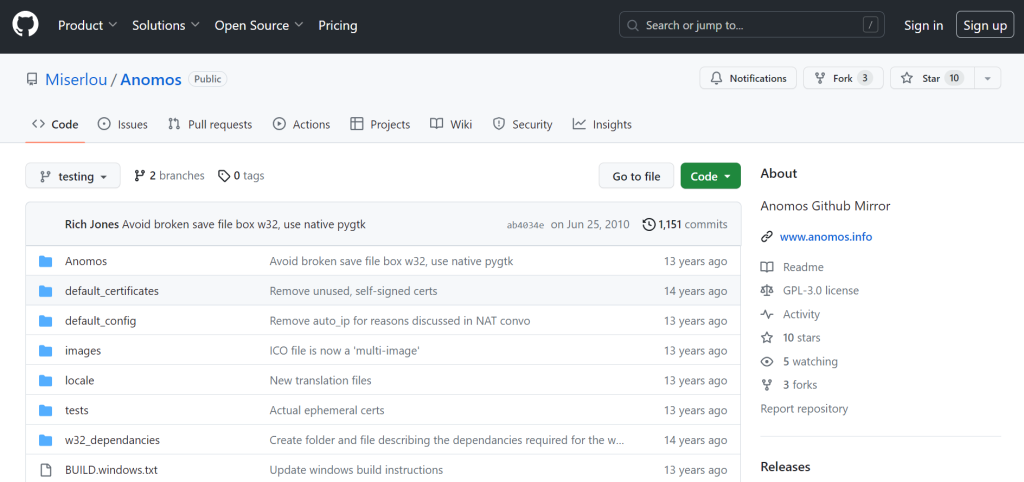 This multi-platform allows you to download torrent files for free and anonymously via BitTorrent to download torrents. The program employs end-to-end encryption and onion routing to ensure anonymity and security. This safeguards your IP address from intruders and snoopers.
Thankfully, Anomos is user-friendly because of its simple interface. Unfortunately, it contains proprietary files, and the download speeds are slow. Also, you need to go through some loops to use torrenting. For instance, it is incompatible with torrent files, so you must convert them into atorrent files.
BTGuard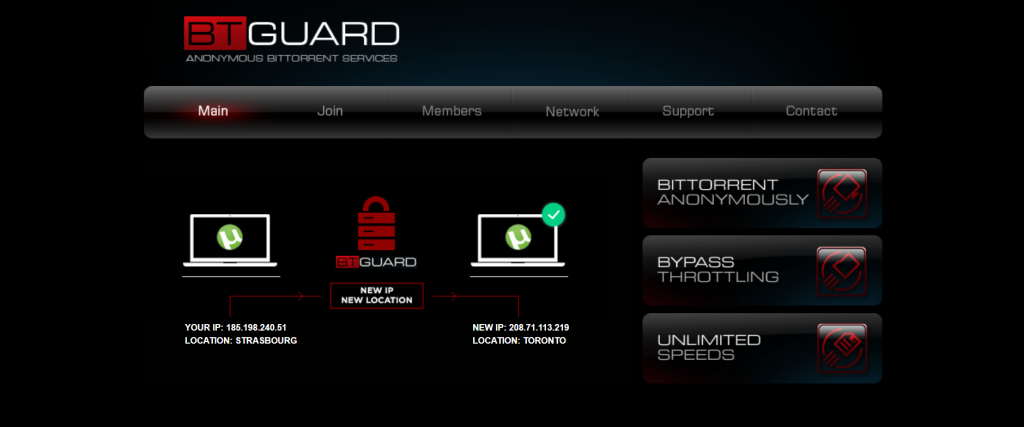 BitTorrentGuard combines a VPN and a proxy designed for anonymous torrenting. It uses asymmetric RSA-1028 encryption and the standard symmetric encryption -256-bit AES to improve security and speeds. You can access the tool on various devices like Windows, Linux, and Mac.
Although it offers unlimited bandwidth and reasonable speeds, it has some drawbacks. For example, its network of over 1000 servers is based in three countries only, including Canada, Singapore, and Netherlands. Another disadvantage is that it lacks a kill switch, which means that your IP address might leak if your VPN disconnects.
Torrent Proxy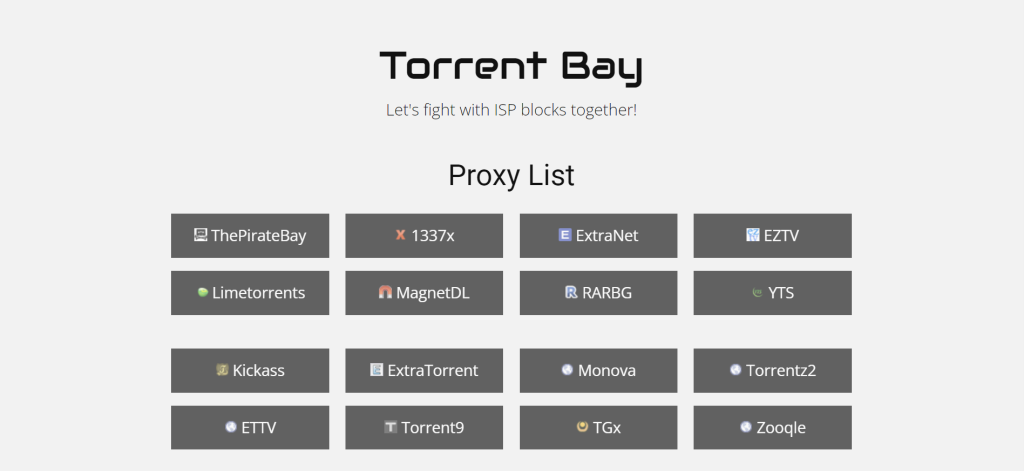 Similar to other proxy servers, Torrent Proxy allows you to torrent anonymously. It operates similarly to VPNs, which route the torrent client's traffic through an anonymous server to hide the IP address. This generates an arbitrary address before you reach your destination, masking your torrent traffic.
An example of an efficient proxy for torrenting is SOCKS. It forms Transmission Control Protocol (TCP) using proxy servers or User Datagram Protocol (UDP) connections through random IP addresses.
This masks your IP address from other users in the torrent swarm, allowing you to download torrents anonymously. However, it does not encrypt your traffic, which means anyone can intercept your connection.
When can torrenting become illegal?
Typically, torrenting is legal in most countries worldwide. However, it becomes illegal if you download content you don't own rights to (copyright-protected). This can include movies, music, books, TV shows, audiobooks, movies, or any other material protected by the Digital Millennium Copyright Act (DMCA). Moreover, the uploading or sharing of copyrighted material is illegal, which happens when you upload a file through seeding on the torrenting swarm.
What to do if you get caught Torrenting illegal stuff
Most people do not care about anonymity while torrenting until they have copyright notices or settlement letters.
If you are the one, some of the advice might help you. However, following the precautionary anonymity patterns is essential before getting caught torrenting illegally.
Some people are fortunate and get warning notices from ISPs, which is not a huge thing to worry about. But this is a must-alert moment for internet users.
Now, mostly the settlement letters are also received via your ISP. A copyright troll following the court system writes your ISP and forces it to email customers with a legal threat and provide personal details. The copyright trolls could not get the actual identity of users because the IP address is not a person (according to US law).
Therefore, if the email does not contain your identification, keep it that way and avoid replying to this email. If the ISP hasn't provided your credentials, responding to this mail will reveal your personal information to the copyright troll.
Can I get in trouble for torrenting porn?
Since 2017, there has been an increase in copyright infringement lawsuits by the porn industry. For example, Strike 3 Holdings, which operates multiple adult entertainment brands, filed over 2900 copyright infringement lawsuits (more than 50%) in the US in 2022.
Copyright holders such as adult content creators and production companies actively enforce their rights online. This means that you can face legal action for downloading porn files and content using torrents.
Besides the porn industry and a few companies, copyright infringement lawsuits have been rising for years worldwide.
How do ISPs know when you torrent files?
Your ISP can see your torrenting activity if you do it without a VPN or any other form of protection. This applies to all of your internet traffic, not just torrenting.
Even when encryption is applied (for example, HTTPS, like most modern websites do), the ISP can see your traffic transmission and the protocol employed. This makes it easy for the ISP to ascertain the part of your traffic routing through the BitTorrent protocol. Also, normal daily usage does not consume large amounts of bandwidth. So, your ISP can guess when you are torrenting by checking your bandwidth consumption. The internet service provider can throttle your internet connection if it is established you are torrenting.
FAQs
After setting up your Proxy or VPN, you can use a test site to check whether it works. This also allows you to ensure no other leaks, including DNS requests.
It is impossible to guarantee 100% anonymity. However, you should always check the privacy policy of a VPN service in detail before you start using it.
There are various reasons why you need to hide your identity by torrenting. For example, some countries prohibit torrenting, and you might get into trouble if you are caught. Also, other users in the torrent swarm, including cybercriminals, can compromise your privacy. Moreover, your ISP can throttle your bandwidth, rendering your internet speed extremely slow.
Share this article
About the Author
Rebecca James is an IT consultant with forward thinking approach toward developing IT infrastructures of SMEs. She writes to engage with individuals and raise awareness of digital security, privacy, and better IT infrastructure.
More from Rebecca James
Related Posts