If you don't want to use a paid streaming service, you can use the following free FlixTor alternatives. Here's a quick overview of the best FlixTor alternatives:
If you still can't decide which FlixTor alternative you should use. Take a deeper look into each of these sites and then select.
Nothing lures a user more than watching their favorite TV show or movie on a free streaming site like FlixTor. It was a popular free streaming website, but accessing the site has become illegal in many countries since it breaks the copyright laws. The original site has been shut down. This lets FlixTor fans scramble to find the best FlixTor alternatives.
Several streaming platforms allow you to find similar content like you want on FlixTor. Streaming services like Amazon Prime, Netflix, BBC iPlayer, and Hulu are some of the reliable FlixTor alternatives. But since these all are paid services, not everyone is ready to invest in them. People who don't want to pay a monthly subscription fee can use the free alternatives available. No matter whichever alternative you choose, always connect to a VPN first.
Below is an insight into the best FlixTor alternatives, both paid and free. Read along and decide which one to choose.
What Is FlixTor, And Is It Safe to Use?
FlixTor is a free and easy-to-use movie and TV shows streaming site. The website has it all whether you're looking for a horror, romantic, animated, action movie, or even comedy-dramas you can find on this site. It allows you to watch your favorite streaming content in premium quality and constantly update the database, so you don't miss out on any recent releases. Also, it offers a friendly user interface that's easy to navigate. Though the site provides a registration option, it's not mandatory. You can select the content from the streaming library and start watching it.
Another most impressive feature about FlixTor is free from ads that otherwise disturb your streaming experience. But still, using FlixTor is not entirely safe. It distributes copyrighted content and is seen as an illegal platform to use. Many countries have strict copyright laws, and it is because of copyright violations, FlixTor has been removed from the web.
There's also a discussion on Reddit regarding FlixTor, and many users have replied the site is not working anymore. The FlixTor creators have used various domains to make the site rerun, such as:
Flixtor.to
Flixtor.se
Flixtor.it
FlixTor.vc
These clone sites look like the FlixTor but can inject malware and viruses into your device. Thus, it's not safe to use FlixTor anyone, and instead, you can use its alternatives.
What Are the Legal FlixTor Alternatives
There are several legal FlixTor alternatives. These platforms allow you to subscribe monthly or yearly. These services offer an extensive content library at a low cost. The best five legal FlixTor alternatives are:
Netflix: It is a streaming giant accessible in more than 190 countries. The site offers a comprehensive content library of movies and TV shows. You can get it for $9.99/m.
Amazon Prime: The site has the most extensive content library featuring TV shows, movies, and a lot more. It allows streaming in HD or 4K quality and costs $14.99 per month, with a 30-days free trial period.
HBO Max: The streaming platform gives you access to the largest Warner Bros movies. It also has an extensive collection of Tv shows, documentaries, and cartoons. You can even download 30 titles to watch offline for $14.99/m.
Hulu: It is one of the biggest American online streaming platforms where you can watch original Hulu content and TV shows and movies from three other networks. The website offers various subscription plans, but you can get them at the lowest price of $69.99/m.
YouTube TV: It gives you access to various entertainment and news channels. You can enjoy watching 4k video streaming on any streaming device, and it costs you $64.99 per month.
All the above-listed alternatives are safe to use. There's no significant issue with these sites, except they face geo-blocks. Hence they won't be available in every region. You can use a VPN and access the blocked streaming sites.
Other FlixTor Alternatives
1. Movies123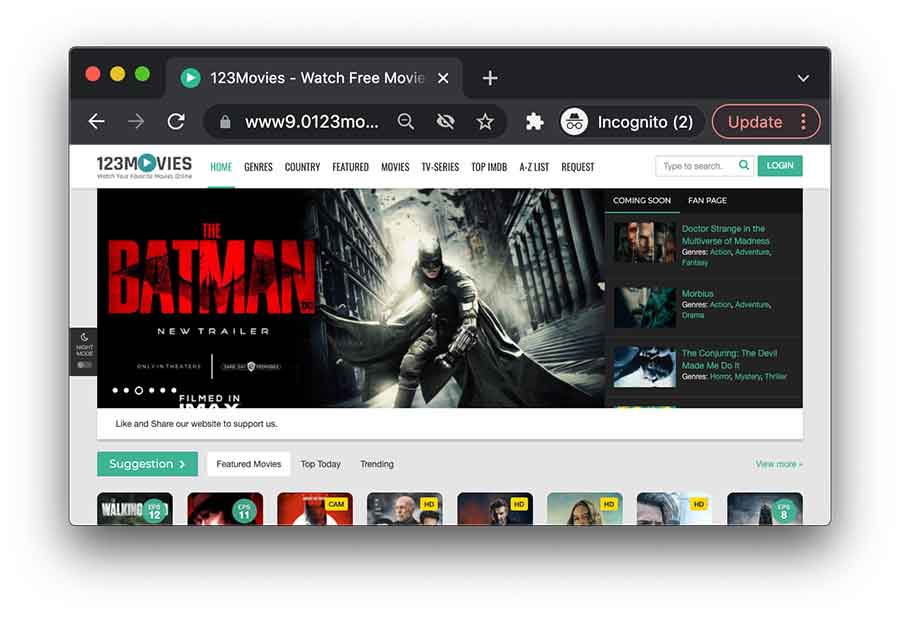 Movies123 is a good option to use instead of FlixTor. It is a free streaming site and doesn't ask you to register for an account. You can stream movies, TV shows, anime, and cartoons from a vast content library. The website offers a simple, clean, and easy-to-use interface. You can sort out the streaming content by using the search bar or filters like genres and year of release. It ensures an overall good streaming experience but comes with a significant drawback. The site is full of adverts that ruin your streaming experience.
2. MoviesJoy
MoviesJoy is one of the best FlixTor alternatives that allow you to find any title that comes into your mind. It offers a vast content library of TV shows and movies in all genres and enables you to stream in premium resolution. You can also download the streaming content with a fast downloading speed. The site's overall interface is sleek and intuitive. The most impressive feature about MoviesJoy is that it won't show you any pop-up and video ads. But, the site is inaccessible in some parts of the world, and thus, you need to use a reliable VPN provider.
3. Vudu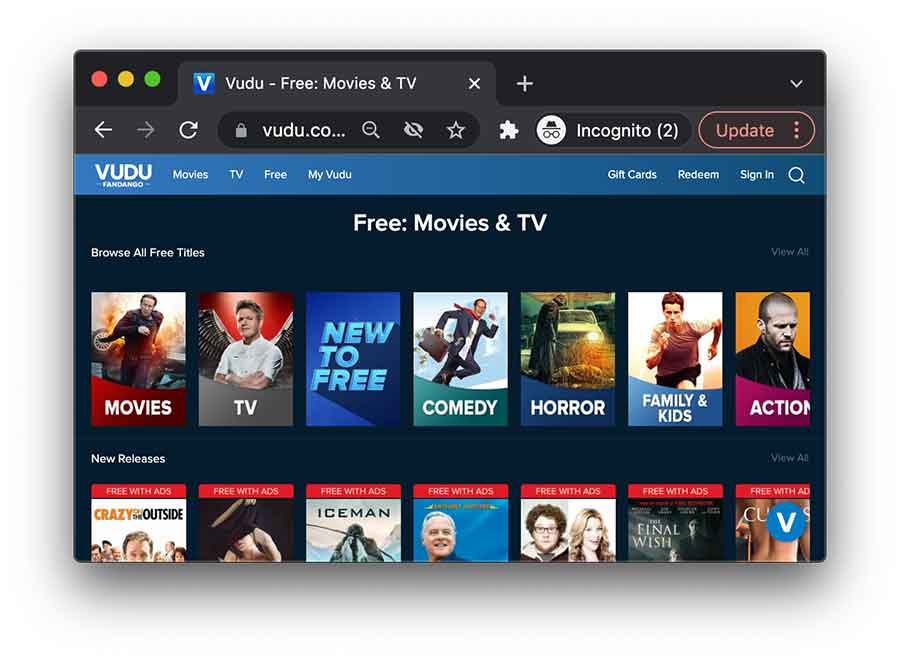 Vudu also ranks as the best free FlixTor alternative that consists of an extensive content library of movies and TV shows. Besides watching movies and TV shows online, it rents and sells them to other users. You can use the customization option and filter out the content as per your preference. The site comes with an easy-to-use web interface and won't cause any trouble while navigating. Moreover, it doesn't display annoying ads nor redirects you to any suspicious site. The only drawback of this site is that it isn't available outside the US. You need a US IP address to bypass the block, and with the best VPN for the US, you can easily access the site.
4. MovieStars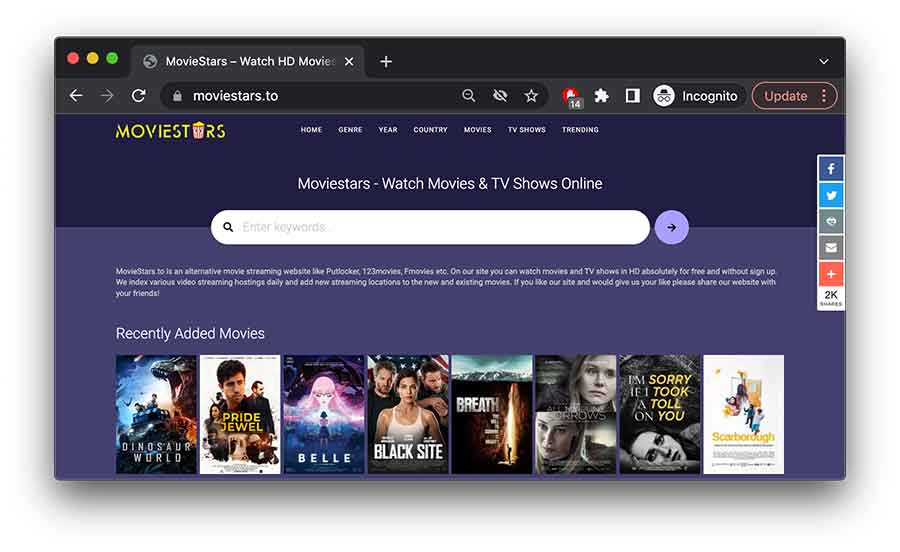 MovieStars is one of the oldest online movie streaming platforms that consists of a vast movie archive. You can find movies of any genre and any time on this site. The site allows you to watch your favorite movies in HD quality, and you can also download them for later watch. It does inform about the relevant information about the film like its cast, directors, origin, and year of release. Moreover, you can also find the trending and recently added movies on the site. Since it also allows you to comment on your experience with a film, it's a reliable streaming platform. However, the only thing that irks the user about MovieStars is the pop-up and video ads. But you can use the best ad-blocker to get rid of such ads.
5. PopcornFlix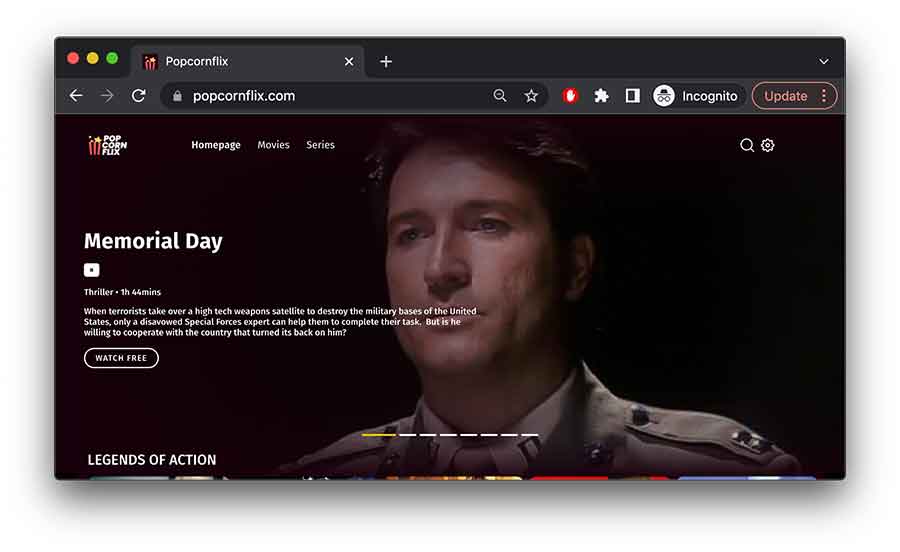 PopcornFlix is yet another FlixTor alternative that's free to use. It allows you to watch movies and TV shows without signing up for a user account. You can watch the streaming content in HD quality and can even view the necessary information about the movie on the web to decide if it's worth watching or not. The website has a simple and user-friendly interface that impresses the users. The biggest drawback of this streaming platform is that it's blocked in many countries, and thus you need to use a streaming VPN to access the site.
6. Zona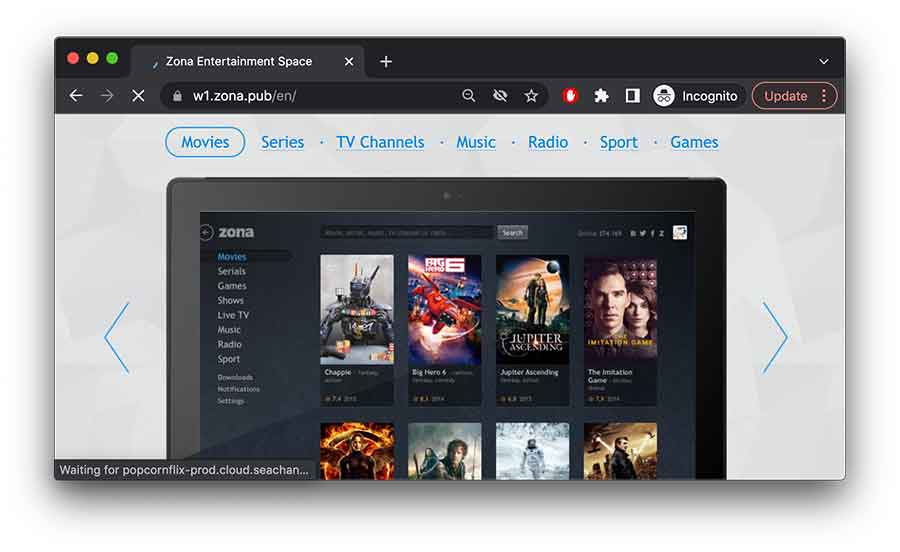 Zona is a Russian-based streaming site that, besides movies, comes with an extensive library for Tv shows, sports, games, and music. It includes 90,000 movies and 10,000 TV shows that you can watch at any time in HD quality. The best part about using this site is that it's free from intrusive ads, and you can even download the content and watch it whenever convenient. Like other FlixTor alternatives, Zona has a drawback. The website has compatibility issues, and you can't access it other than Windows devices. Moreover, the site was last updated in the previous month, so, to attract many fans, the developers need to update it regularly.
7. TorrentTV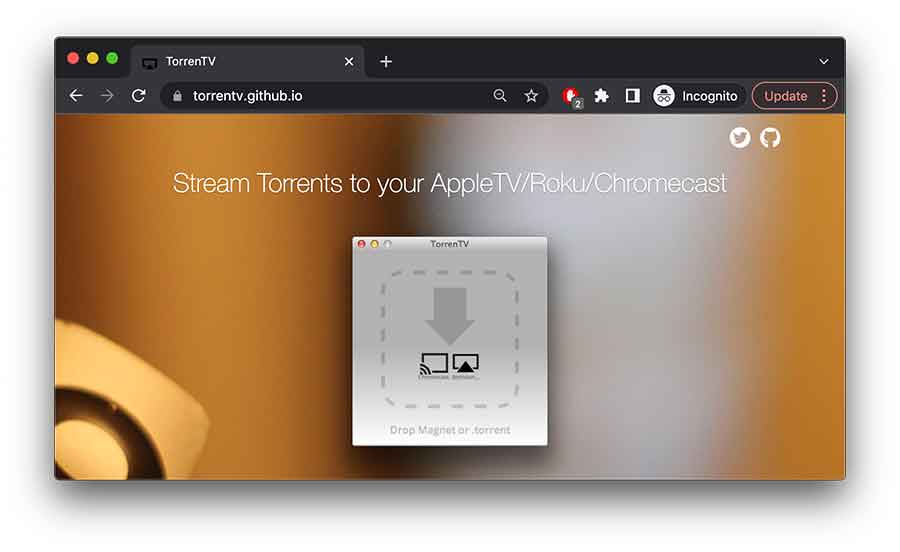 TorrentTV is also among the best FlixTor alternatives, and to use it, you need to download its own media player. Once you download it, you can access the vast library of torrent files and choose anyone for downloading. You need to drag the files into the media player, and it starts downloading instantly. The best part about using TorrentTV is that you don't have to wait until the entire file is downloaded. It means you can stream the file while it's in the process of getting downloaded. The website allows you to stream movies and TV shows without any hassle. It has a simple and intuitive user interface that's easy to use and navigate. You should use a VPN on this platform to avoid copyright violations.
Why Is VPN Recommended to Use While You Stream?
Streamlining sites like FlixTor might be legal in some countries but not all. Since these sites show copyrighted content, many countries consider it illegal to access the site as per their country-specific law. But, as people are unaware of the pirated content and continue to watch it for entertainment, you better connect to a VPN first.
A VPN is the best anonymity and privacy-boosting tool. It uses end-to-end military-grade encryption, making it hard for anyone to see your online activities. Also, a VPN hides your online identity, which means even if the streaming sites are blocked in your country, you can still access them. Moreover, most free streaming sites are full of malicious ads and can infect your device with malware. A VPN with a built-in ad/malware blocker feature blocks them and ensures a safe streaming experience.
Besides this, if you won't use a VPN while streaming, your ISP may start throttling your connection. As a result, you might experience reduced connection speed and frequent buffering. Thus, always use the best streaming VPN to enjoy a seamless streaming experience.
Final Thoughts
FlixTor is a big name in the streaming industry, but it's unsafe to use since it shows copyrighted content. Also, because of the copyright violations, users report that the original site is not available, and instead, you can use the clone sites. But as these clone sites' reliability is not guaranteed, it's better that you start using the best FlixTor alternatives.
Those mentioned above are some of the reliable FlixTor alternatives that ensure the best streaming experience. Some of them are paid, while others are free to use. It's suggested to use the paid options as you won't face any security issues. But you can also consider the free ones, but since they come with some drawbacks and might risk your security, connect to a VPN first.